Rustic, tasty and straightforward. Mussels could be the symbol of the Italian saying "poca spesa, massima resa" (low expense, big result) and it's demonstrated by the many traditional dishes based on this ingredient.
In our country you can buy mostly cultivates mussels coming from La Spezia, Taranto and Sardinia, where you can find the tastier in the area around Oristano. If you get the chance, have a taste of wild mussels. The best in Italy are from Conero near Ancora and they are known as wild Moscioli of Portonovo, who are also a Slow Food Presidium.
In Italy the best months to buy and eat mussels are summer months. From May to August these bivalve molluscs are bigger, tastier and frequently they are even cheaper compared to other periods.
So when the Cucina Conversations ladies decided that this month's topic was going to be about seafood, I decided to cook a dish from the Neapolitan tradition based on mussels: impepata di cozze (black pepper mussels).
It's a typical starter you can easily find in the most seafood restaurant throughout Italy and it's really appreciated by every mussels-lover.
This is the version I learnt from Bruno, a friend and colleague of my partner, and he is very good in making this dish.
To discover the other seafood dishes prepared by Cucina Conversations ladies (the recipes will be soon available o their blogs):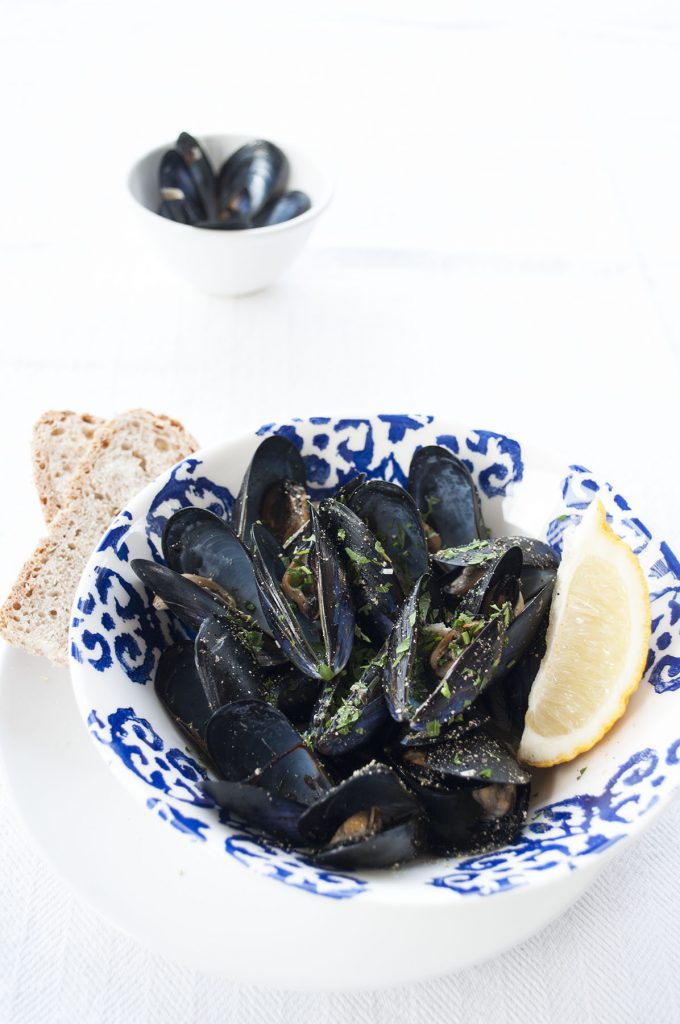 IMPEPATA DI COZZE di BRUNO (BRUNO'S BLACK PEPPER MUSSELS)
Ingredients for 2 people
1 kg mussels
half lemon
evoo
1 garlic clove
half glass of wine
parsley
black pepper
1.Carefully clean mussels, paying attention to remove the beard.
2.Remove the inside of the garlic clove and cut it thinly. In a big pot put heat up three tablespoons of evoo together with the garlic
3. Add the mussels and let them cook with the lid on at medium-high heat for some minutes.
4.Remove the lid, add the juice of half lemon and after a couple of minutes add the wine.
5.Let the alcool evaporate and finish to cook the mussels. Overall they should cook for 8-10 minutes.
6.Sprinkle with freshly chopped parsley and freshly ground black pepper and serve immediately with some bread slices.
Enjoy!
Summary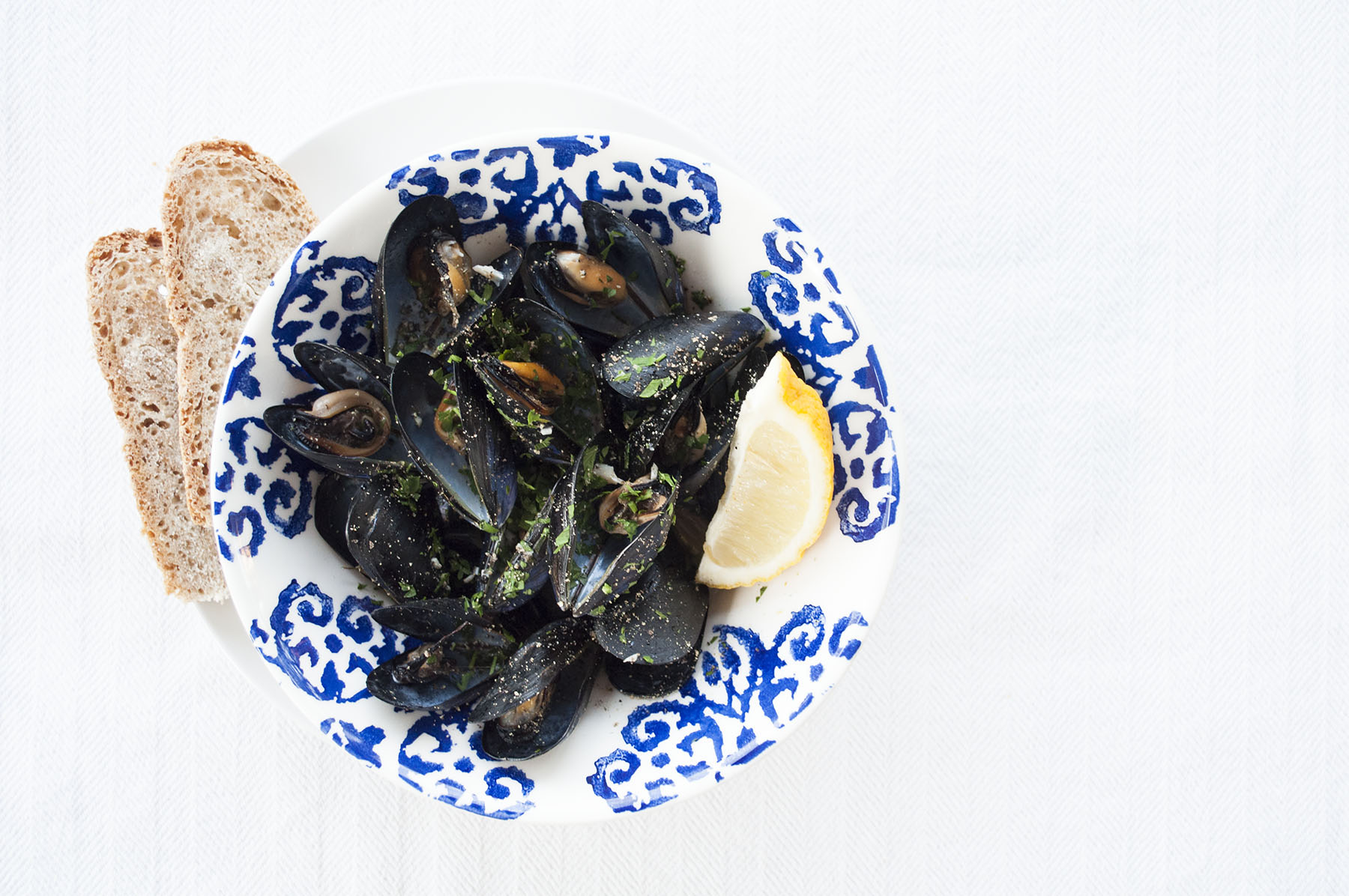 Recipe Name
Impepata di cozze (Black pepper Mussels)
Published On
Average Rating





Based on 0 Review(s)
This post is also available in: Italian