It's incredible, we are already at the 15th of June.
During these weeks I haven't taken enough care about my blog, but I have a good reason. Finally the project Social Destination Versilia is online, and it's where Serena Puosi from Mercoledì tutta la settimana and I, we offer professional support about online communication and social media here in Versilia.
Every life event should be celebrated with a nice cake and why don't use some good and seasonal fruit?
This year my cherry tree produced a good quantity of cherries and I couldn' help but preparing this gourgeous cherry and almond cake.
The recipe is not mine and all the compliments goes to Sigrid Verbert from the famous foodblog Cavoletto di Bruxelles, who shared this cake almost ten year ago.
Almond meal makes the cake soft and fragrant and its flavour perfectly marries with the slight sourness of cherries. I'd love to try soon also with other fruit. What would you suggest to try?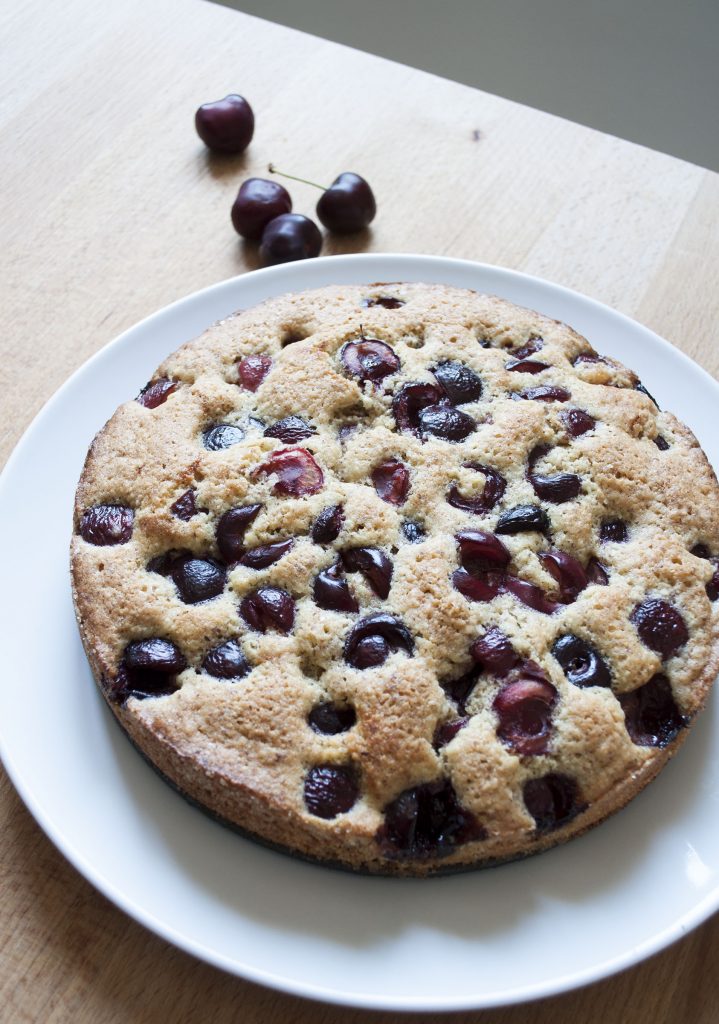 CHERRY AND ALMOND CAKE
for a tin of about 20 cm
500 g of cherries
100 g of flour
100 g of cane sugar
100 g of almond meal
80 g of butter at room temperature
2 eggs
2 tablespoons of Amaretto di Saronno, or rhum
1 teaspoon of baking powder
salt
extra butter and cane sugar to brush the tin
1.Carefully wash and pit the cherries, if possible using the specific tool.
2.Remove the butter from the fridge one hour before. Cream butter with sugar in a stand mixer or in a bowl using a wooden spoon.
3.Add the almond meal and one egg at a time. Then mix with sifted flour and baking powder and add a pinch of salt.
4.Brush the cake tin with butter and sprinkle with cane sugar. Pour the batter into the tin and place the pitted cherries over it, pushing them inside the mixture.
5.Bake at 180°C for about 40 minutes.
Enjoy!
Summary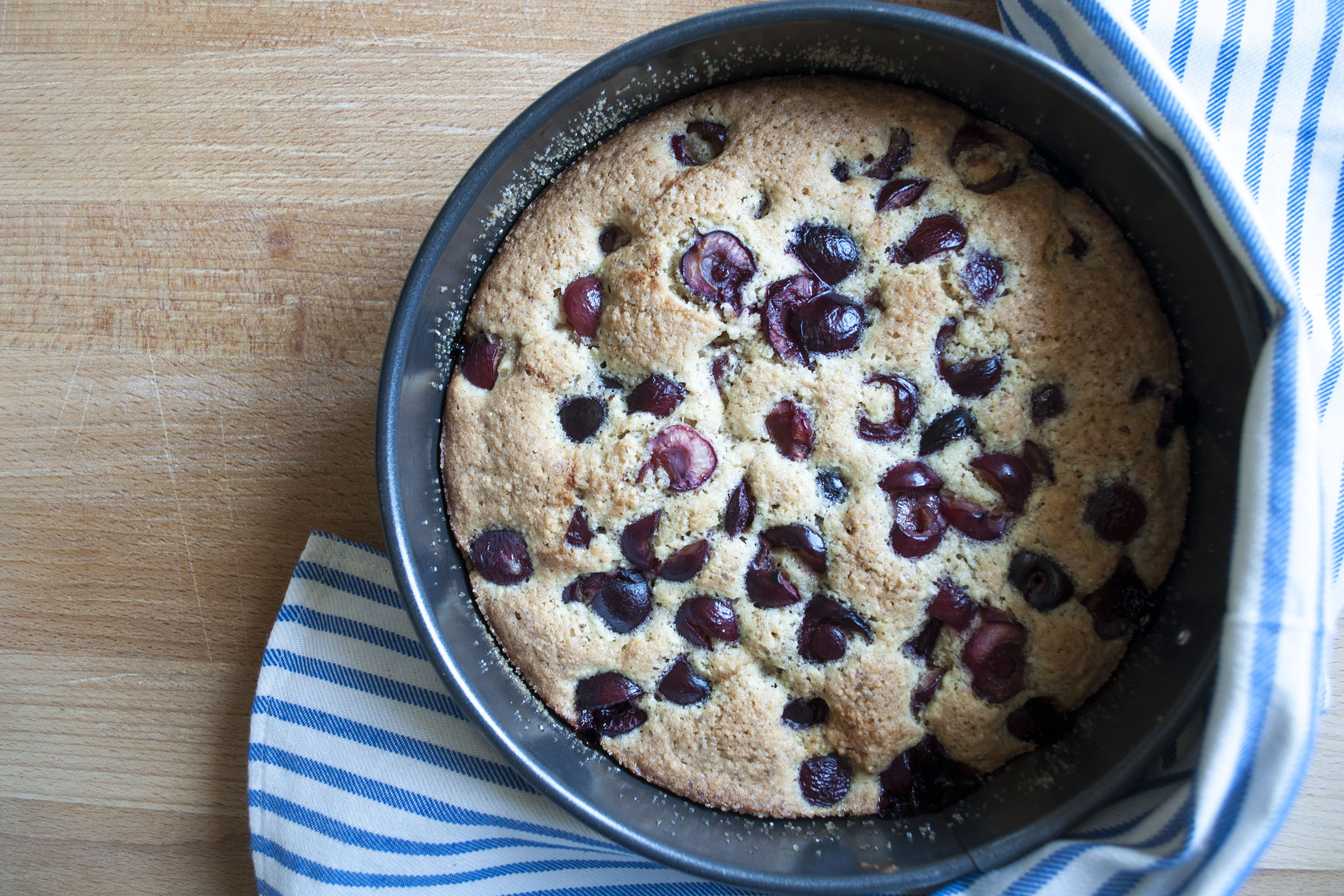 Recipe Name
Cherry and almond cake
Published On
Total Time
Average Rating





Based on 0 Review(s)
This post is also available in: Italian