This time I'm going to share a simple yet delicious recipe I'm making since I was fifteen.
Valentina, my best friend during high school, was the one who offered me these biscuits for the first time. She found the recipe in a little book she bought at Manzotti, the local bookshop of the little village where we grew up. And I liked these cookies so much that I decided to invest 2.900 lire (around 1.5€) for the same book, my very first cookbook ever, that I still cherish.
It's all about biscuits, from "brutti ma buoni", to little meringues or peanut butter cookies. I've tried I think every recipes, but this simple one is still my favourite, both for its deliciousness and for the lovely memories.
The funny thing is that their flovour is really similar to Fortini, artisanal buttery cookies really famous here in Versilia. Playing with this similarity and in honor of the friend who introduced me to this recipe, I named these biscuits "Valentini".
I love theme simply flavoured with lemon zest, and in this occasion I chose a particular varietal, the Buddha's Hand.
This citrus belonging to the cedro family has a weird shape and it's considered a symbol of good luck in many Asian countries. It has no juice and a thick and aromatic skin, which makes this citrus really appreciated in patisserie.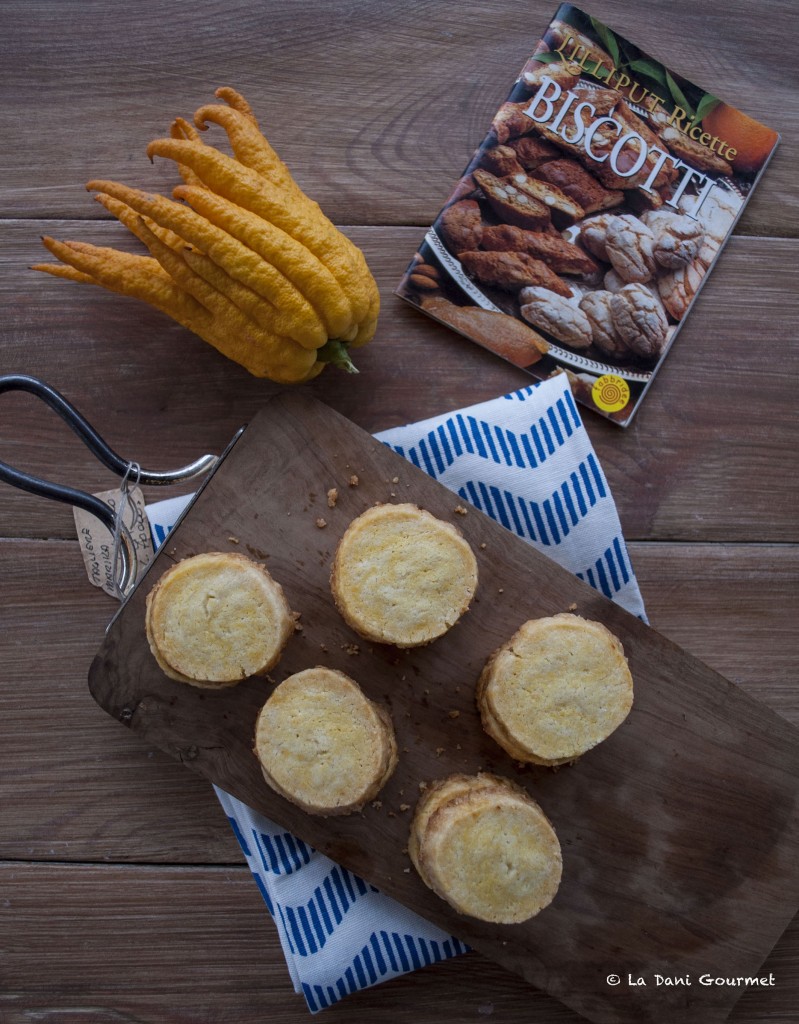 VALENTINI- BUTTERY BISCUITS FLAVOURED WITH CITRUS BUDDHA'S HAND 
250 g flour
150 g high quality butter, cubed and chilled
75 g sugar
a pinch of salt (I used the salt of Cervia)
2 egg yolks
1/2 citrus Buddha's Hand, or 1 small lemon
I use the sandy method for shortcrust.
In a bowl rub the flour into butter cubes, paying attention not to warm it up. It's better to use a stand mixer, or if you proceed manually, you should have cold hands.
Add the sugar and combine it well to the sandy mixture. Now add the grated citrus zest and a pinch of Salt. As in every shortcrust, salt is really necessary. I prefer using the Salt of Cervia, since it's less bitter and pungent.
Add the egg yolks and quickly knead the dough. Now divide the dough into two or three pieces and roll them so that you get 3-4 cm thick logs. Cover with plastic wrap and let it rest in the fridge for at least 2 hours.
After this period, warm up the oven at 175°-180°.
Remove the logs from the fridge and with a knife cut the biscuits about 1 cm thick.
Put the biscuits on a tray covered with baking paper and put it in the fridge until the oven reaches the temperature.
Bake for about 15 minutes. To prevent biscuits from browning too much on the bottom, place the tray on a higher rack after 8 minutes.
Cool down the biscuits and store them properly in a box.
Enjoy!
Summary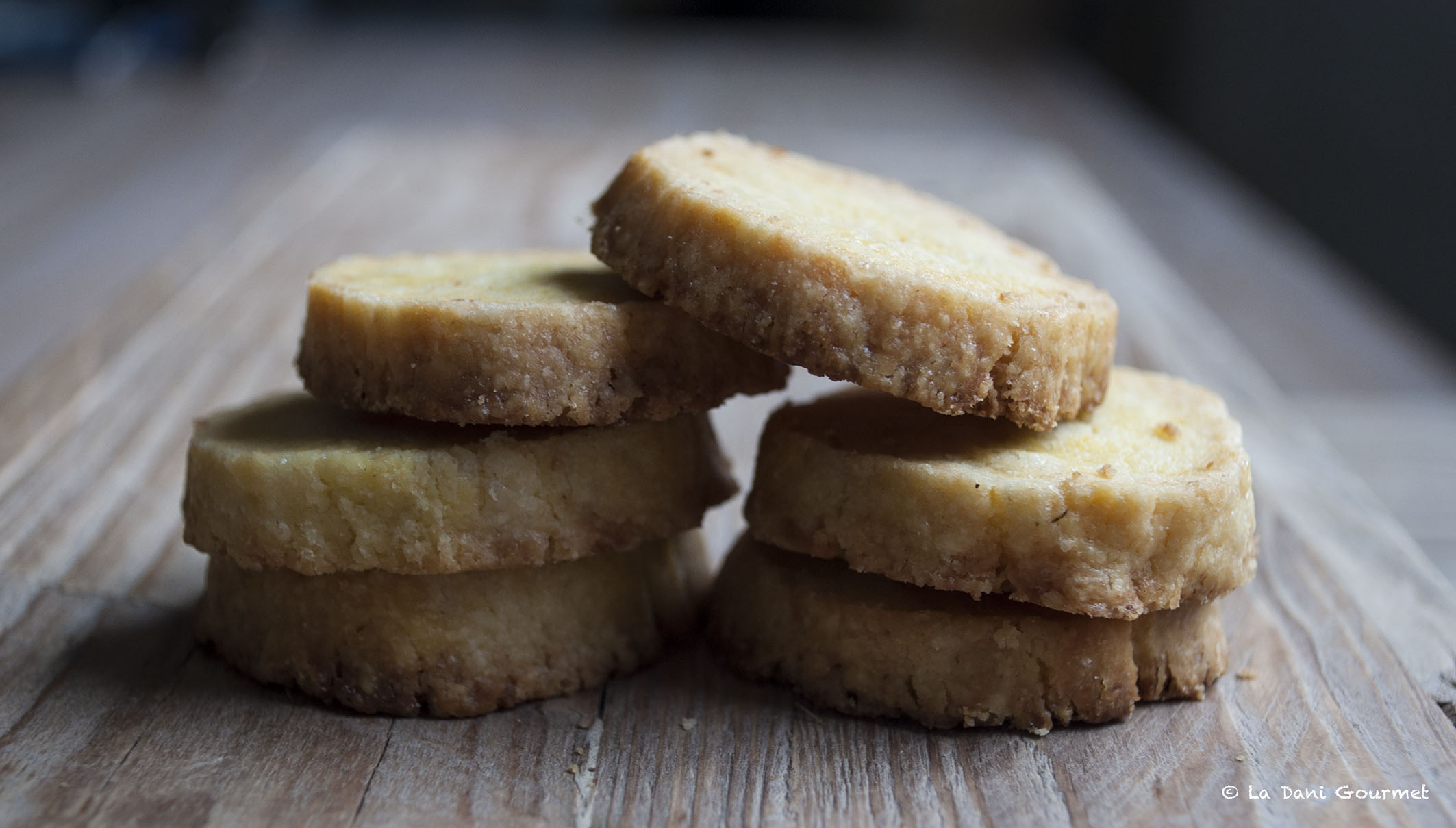 Recipe Name
Valentini - my buttery biscuits flavoured with lemon zest
Published On
Total Time
Average Rating





Based on 0 Review(s)
This post is also available in: Italian