Welcome June!
I love your long daylight and that feeling of already being in summer, but aware it has still to start.
You're like a Saturday, full of hope and joy for those festive months that have to come. I like you since you're balanced, between the lightness of July and the commitments of the months preceding you.
And for those who think (like me) that the year starts in September, you're also the month of evaluations, where you try to file what it's not working, so that you're ready for July and August and full of energy for the September-New Year.
You're full of responsibilities my dear June, but you give us light and the first mild evenings to enjoy al fresco.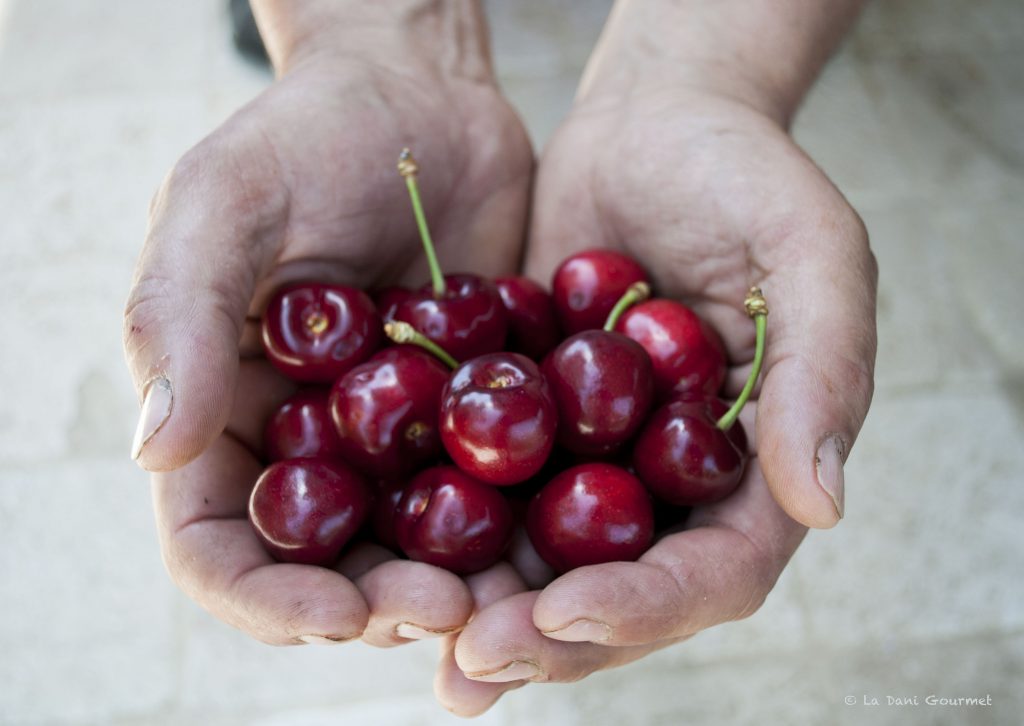 It's right for one of these dinners, that I thought to prepare a classic Cherry Clafoutis. A light dessert from the French tradition, made with a few and simple ingredients.
It's delicious also with other types of seasonal fruits, but the cherry clafoutis is the original. Tradition wants that cherries remain unpitted, but I prefer to remove the pit, so it's easier to eat it.
The recipe comes from the famous blog "Il Cavoletto di Bruxelles", written by Sigrid Verbert.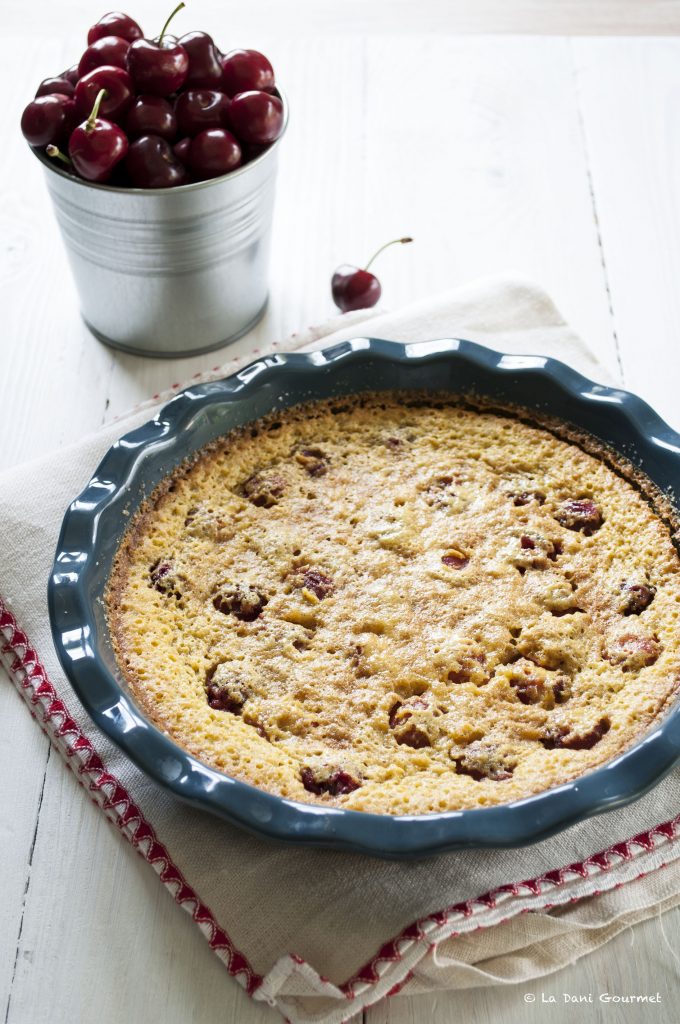 CLAFOUTIS ALLE CILIEGIE
for a tin of 26 cm in diameter
250 g of cherries (if you wish, you could add more cherries)
cane sugar
300 ml of milk
3 eggs
100 of caster sugar
1/2 vanilla bean
60 g of melted butter
50 g of flour
50 g of almond flour (I prefer to grind almonds myself in a mixer)
1.Wash and pit the cherries with the proper tool, or with a knife.
Grease a baking pan with butter and sprinkle generous cane sugar.
2.Heat the milk and in the meanwhile beat the eggs with caster sugar and the seeds inside half a vanilla bean, until you get a nice and fluffy batter.
3.Add the melted butter and the two flours, keeping on whisking.
Gradually add the hot milk and whisk until the mixture is well combined.
4.Distribute cherries on the baking pan and delicately pour in the batter.
5.Bake in a pre-heated oven at 150°C for about 45 minutes.
6.The consistency is similar to a pudding and it's perfect, both lukewarm or cold, for the end of a summer meal.
Enjoy!
Summary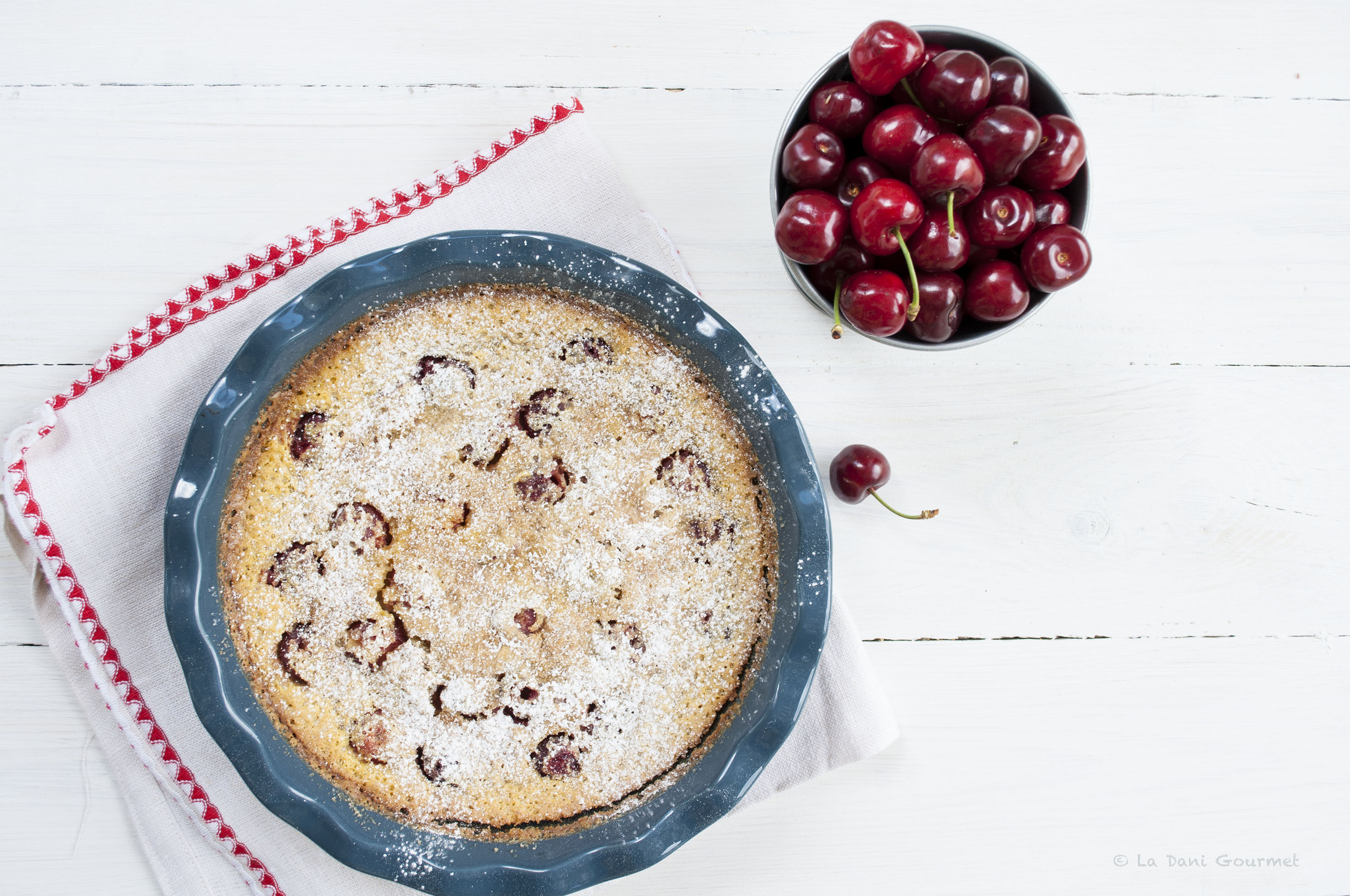 Recipe Name
Cherry Clafoutis
Published On
Average Rating





Based on 0 Review(s)
This post is also available in: Italian