During the last three years, since when I started cultivating some veggies in a small batch of land in the garden, zucchini are the one and first who welcome summer.
Already in the end of May, we can see the first male blossoms, who, thanks to the activity of bees, are responsible for fertilizing the female zucchini blossoms, and therefore let the zucchini to grow.
Here in Versilia, many people own a vegetable garden. So it's not a case that a traditional summer recipe from this area is made right with this amazing veggie.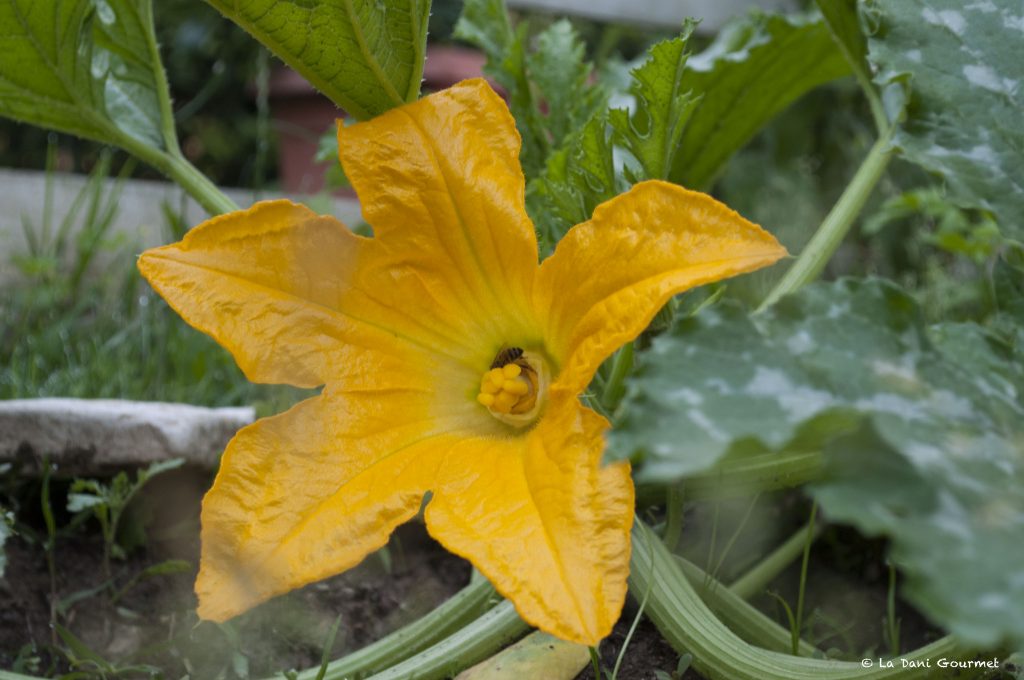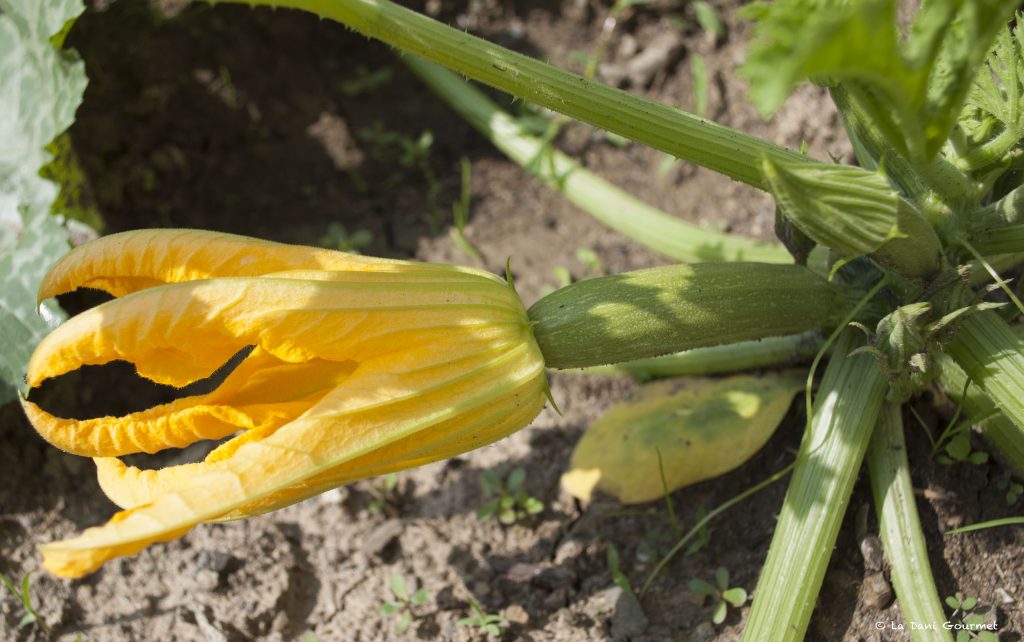 The Scarpaccia is a flat cake made with zucchini, and it's usually prepared savoury in Camaiore, and sweet in Viareggio.
Nobody will be surprised to taste a cake made with carrots, but the use of other veggies are generally unusual. In reality, as soon as we pass the Italian boundaries, we can find many sweet recipes, both traditional or modern, based on vegetables. For example in Nice, we can find the tourte aux blettes sucré, based on chards (I also speak about it on my post about a Nice food tour), or if we have a look at healthy recipes of Uk-style cakes, we often find zucchini or beetroots.
In Viareggio, it's the tradition who wants Scarpaccia to be sweet. Don't be skeptical, try and make it, or if you come to Versilia, enter in a forno (local bakery) and buy a piece. I normally prepare it at home, but I liked the version of Alimentare Casani (via Pacinotti 16, Viareggio). They only prepare it on Tuesdays and Thursdays, if pre-ordered.
Every family in Viareggio has its own recipe. I tried different one, some with evoo, other with butter, and this one became my version, so far. It's imperative to use lots of zucchini, the youngest and most tender you can find, better if with the size of little fingers. Just in this way, you will get a delicate and delicious cake.
SWEET SCARPACCIA FROM VIAREGGIO
ingredients for a pie tin of 23 cm
350 g zucchini, very small and light green
1 egg
70 g sugar
1/3 of a vanilla pod
100 milk
70 g melted butter (or 60 g of evoo)
130 g flour
evoo, basil
1 pinch of baking powder
butter and cane sugar to grease the tin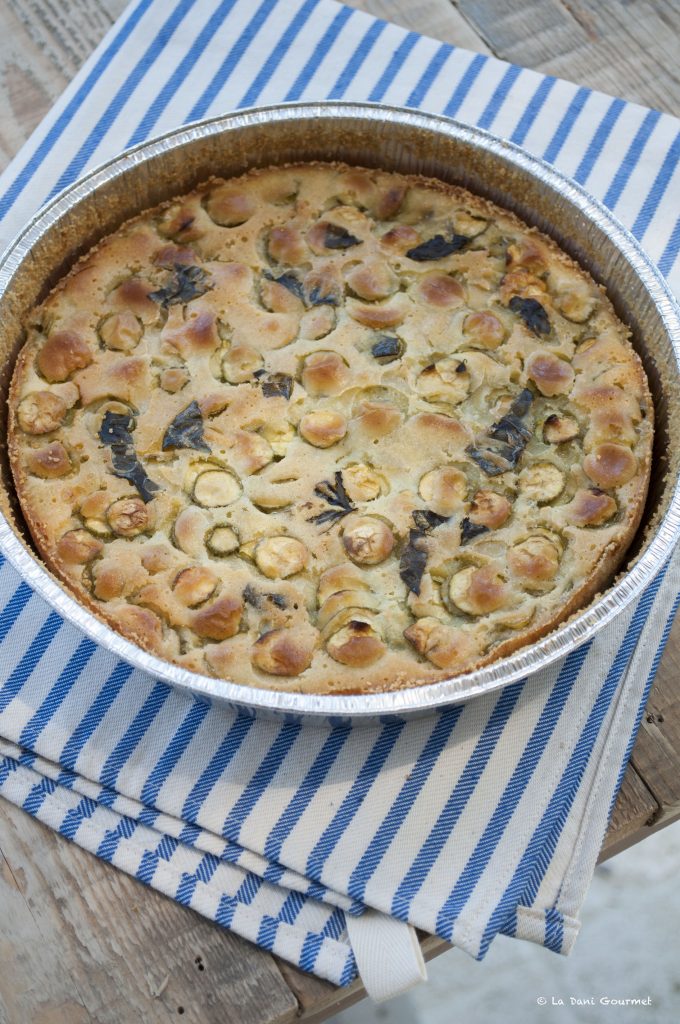 1.Preheat the oven at 200°C. Wash and dry carefully the zucchini; slice them thinly.
2.In a bowl, beat the egg with the sugar and the seed of 1/3 of a vanilla bean.
Add milk, melted butter, sifted flour and baking and mix everything well.
Add the zucchini, and pour the batter into the tin, previously greased with butter and sprinkled with cane sugar.
3.Flatten the surface, put some pieces of basil and sprinkle with evoo. Bake in the lowest level of the oven at 200°C for about 10 minutes, then reduce the temperature at 180°C, until the Scarpaccia will get nice and gold. The last 5 minutes you can raise the tin and turn the grill on, to get a more crispy and brown surface.
Serve it lukewarm or at room temperature, simple as it is, or with a sprinkle of icing sugar.
Enjoy!
Summary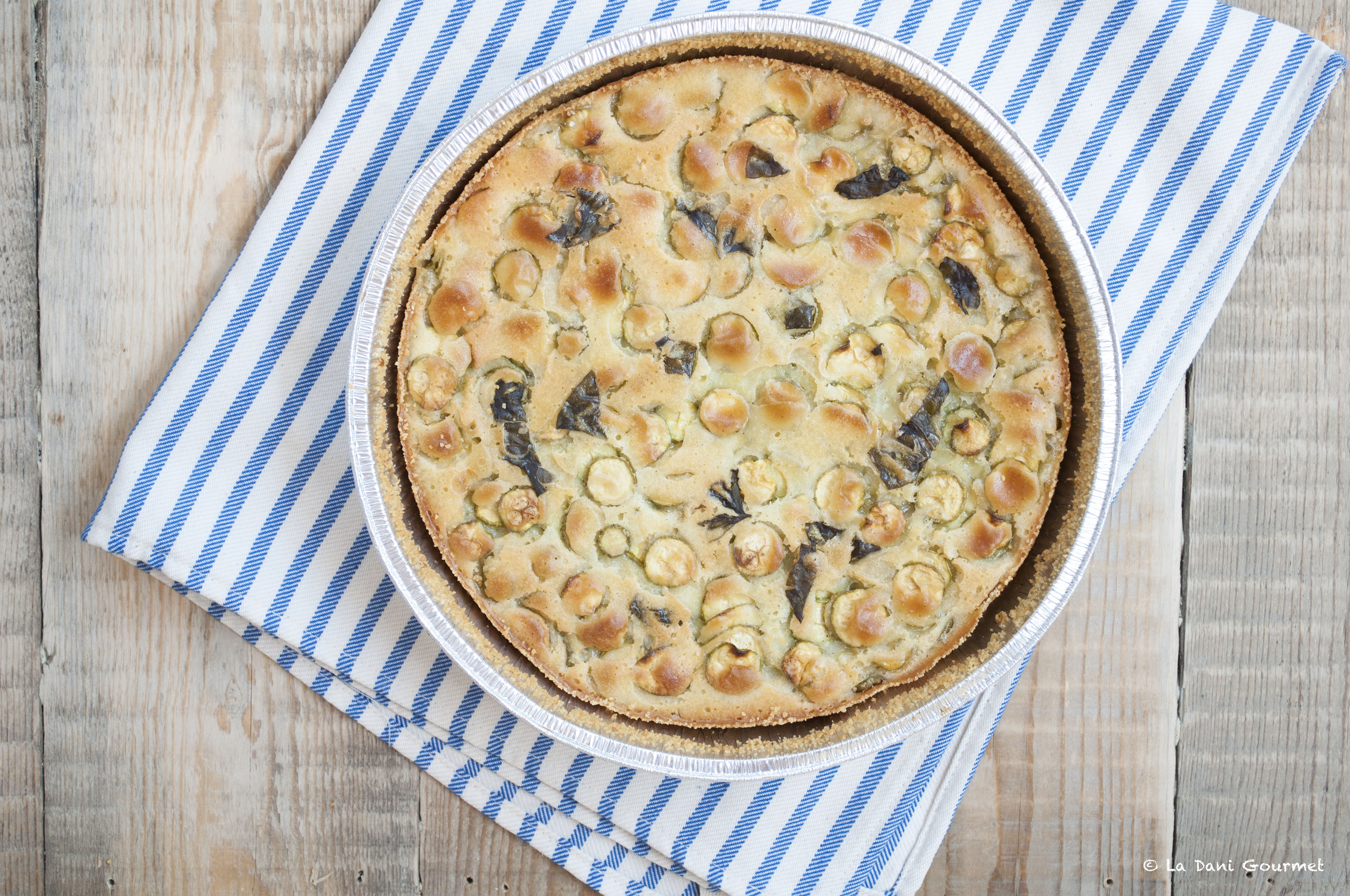 Recipe Name
Scarpaccia, the zucchini flat cake from Viareggio
Published On
Total Time
Average Rating





Based on 1 Review(s)
This post is also available in: Italian