For sure I'm biased, since I have been calling Tuscany home for almost ten years, but this region has really everything: outstanding food, amazing architecture, a rich biodiversity, a long and beautiful coast with a bunch of islands, among which there's my beloved Elba.
It's the third-largest island in Italy, and you can easily realize it, by driving from east to west.
In case you're visiting Elba and you don't know the island yet, I thought of giving you a list of my favourite beaches and the most typical food.
ELBA'S BEST BEACHES
Elba Island count more tan 150 beaches, some with an easy access and other only reachable by sea. In case you don't like spending the whole holiday on the same beach, here my personal best beaches.
SANSONE (Portoferraio)
That's absolutely my favourite, and I think, the most beautiful in the island. Not too far from Portoferraio, you need to take the road directed to Enfola. That's not for lazy people, since you need to walk for about 20 minutes on a partially rocky path. But look at the photo above, it has been taken on the way towards the beach. Totally worth the effort!
I suggest to carry some sea shoes. The beach consists of small and white stones, who make the sea even more beautiful, but it's actually painful walking on them!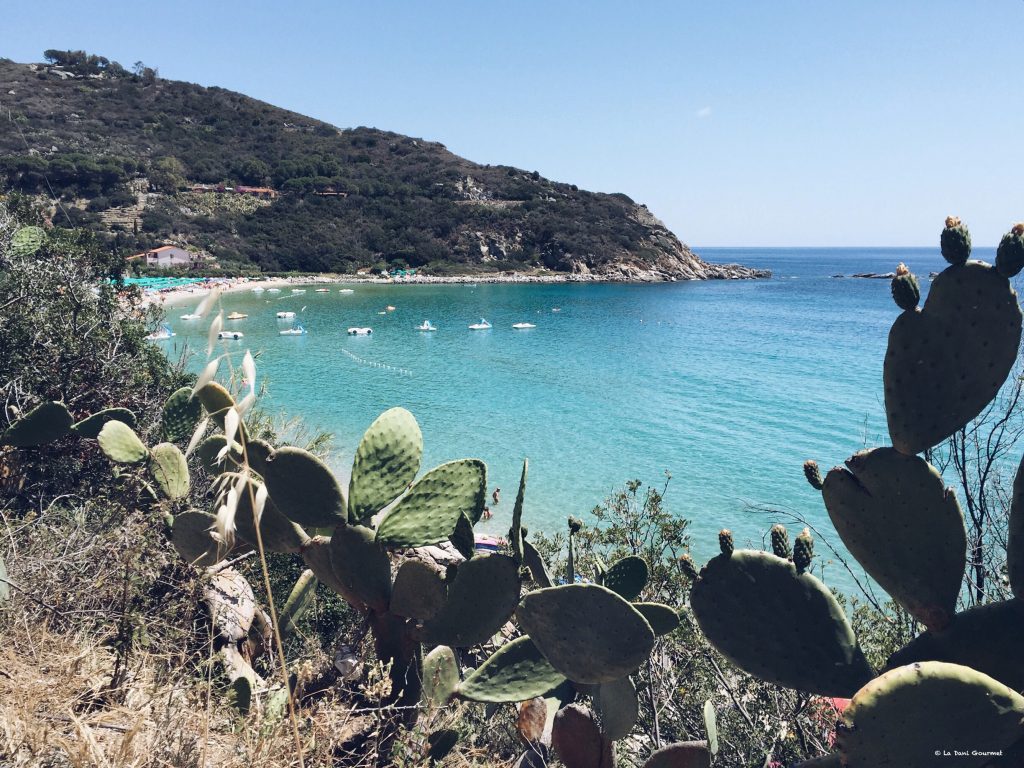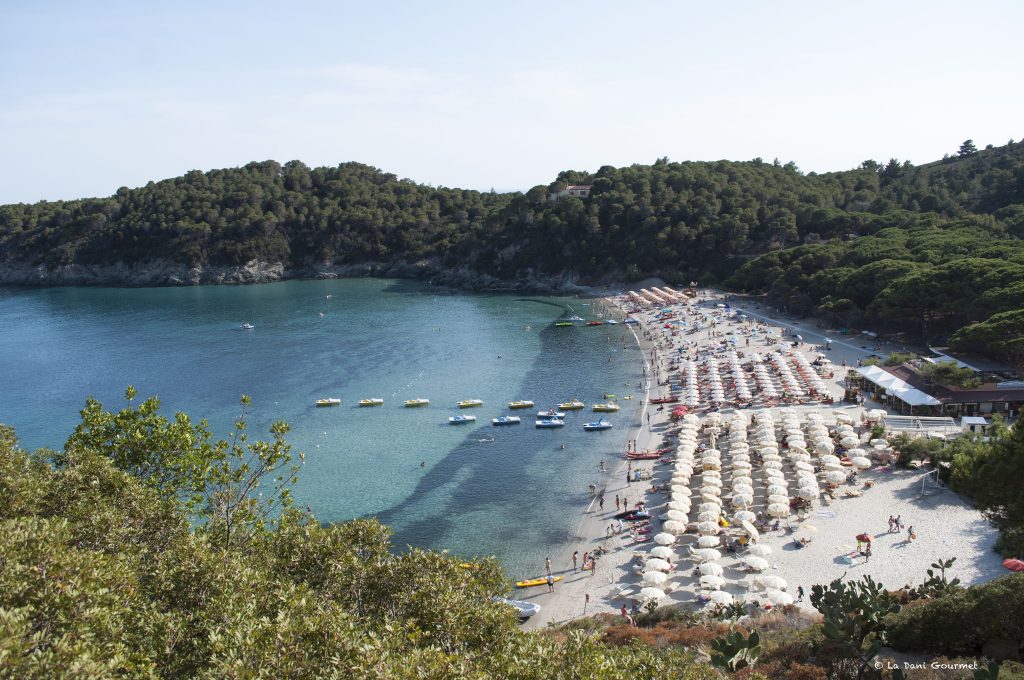 CAVOLI and FETOVAIA (Marina di Campo)
They are the most famous beaches in the island, both for their beauty and comfort.
Overcrowded on high season, but they deserve a try. In Fetovaia beach, I like the pine grove at its back, which gives some relief on warm days. While in Cavoli, I love the east side (looking at the sea), that you can reach easily parking on the main road ahead.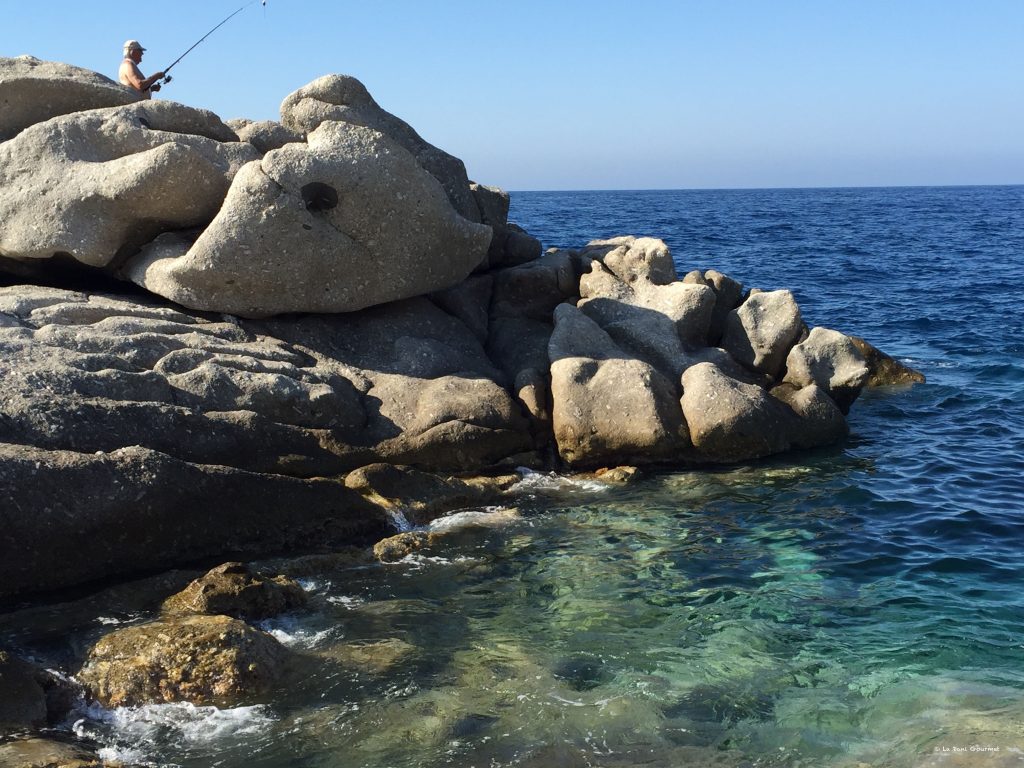 SANT'ANDREA (Marciana)
It is located on the North-Western side of the island. You can get there in 50 minutes by motorbike from Lacona (where we usually overnight), driving a coastal road that from Cavoli onwards gives mind-blowing views.
Here the smooth rocks create a unique marine land. The perfect place for good swimmers and for those who are confident with sea rocks.
BIODOLA (Portoferraio)
Not far from Portoferraio, you need to take the road towards Procchio.
The beach here is wide and sandy, perfect for families.
ZUCCALE (Capoliveri)
Zuccale is near the nicest village of the island, Capoliveri.
It's a small bay, which gets easily overcrowded, but the sea has a lovely blue hue.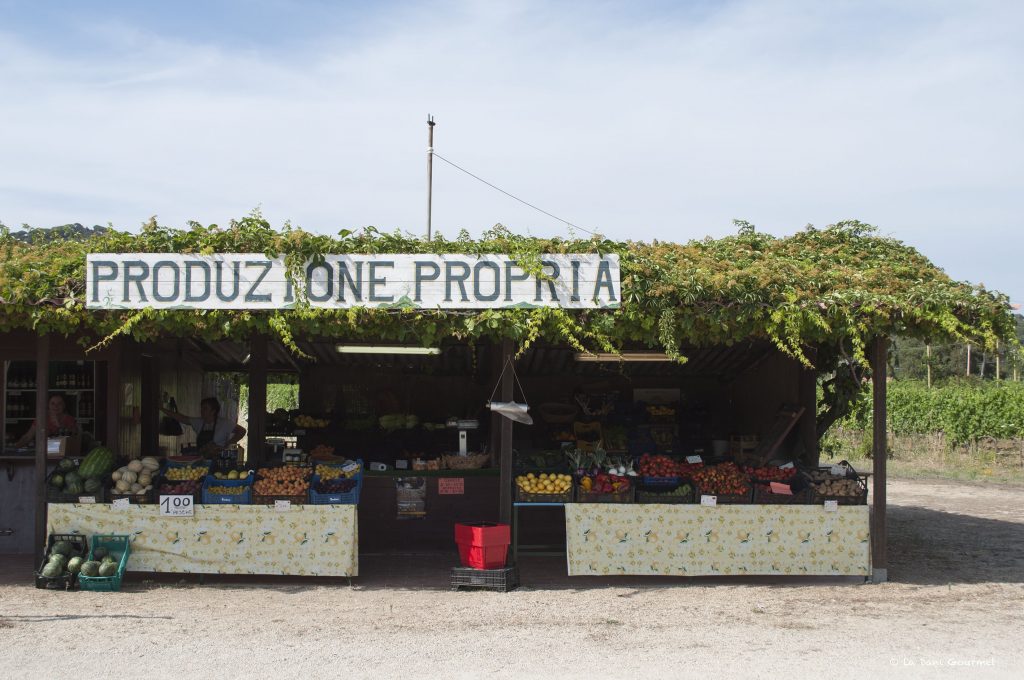 WHAT TO EAT ON ELBA ISLAND
Elba's food share the same philosophy of simple and genuine food of the Tuscan cuisine. Fresh ingredients, directly from the garden or from the sea, to create simple yet amazing dishes.
IL POLPO IN GALERA
Around the island, there are plenty of octopuses, so it's pretty understandable that one typical dish is based on this ingredient. Polpo in galera is an octopus simply cooked in a pan, with generous evoo and some wine, covered with a lid at low heat. Polpo turns out extremely tender, full of flavour and with a delicious gravy, so that you need to make the scarpetta thing with the bread.
Besides this dish, you'll find some amazing potato and octopus salads or spaghetto with octupus sauce. I tasted the one below on the photo in Capoliveri, at "Lo Sgarbo", a small restaurant with simple and typical food, that I suggest you to try.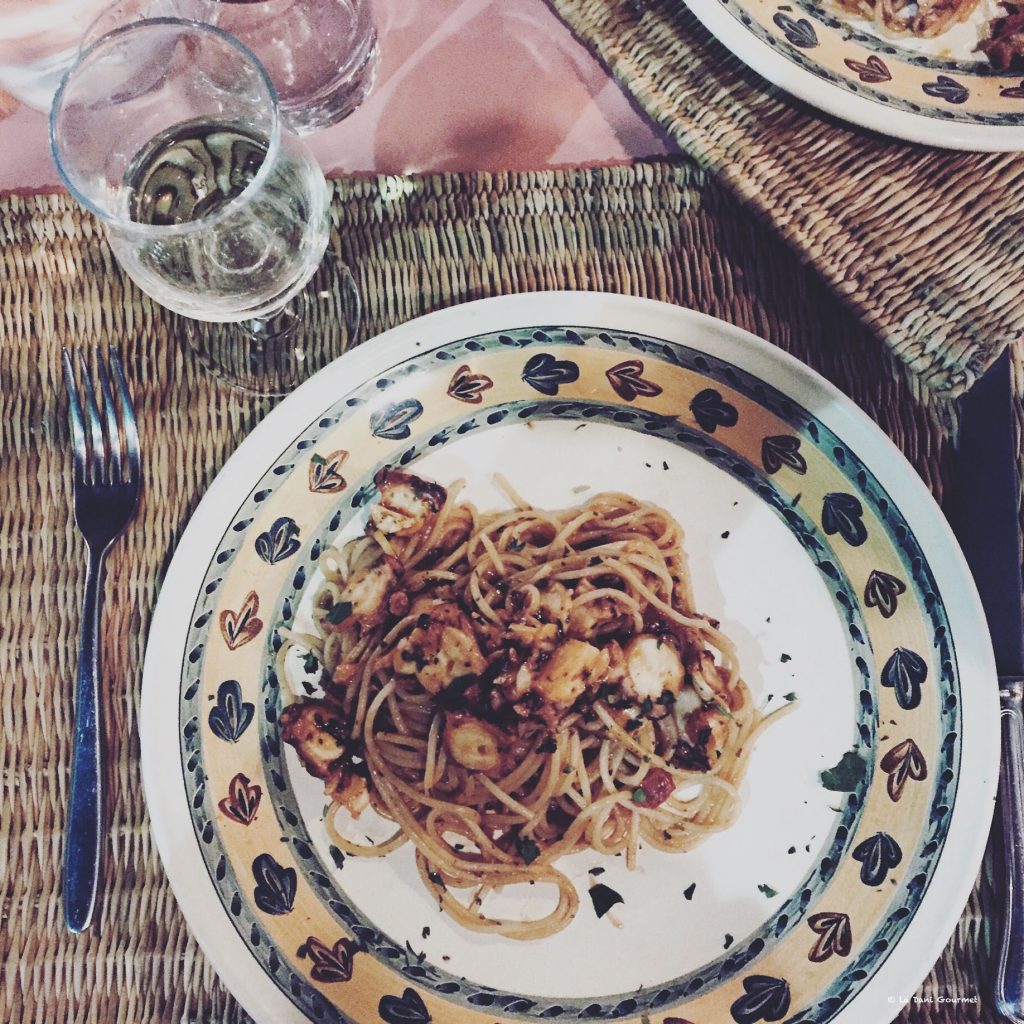 "LA PALAMITA"
It's still quite unknown, but the "Palamita del Mare di Toscana" is a Slow Food Presidium, which is mainly fished off Capo d'Enfola, near Portoferraio.
It belongs to the tuna family, and it has a pale pink flesh and a delicate flavour. Around Elba, you can find it served in many restaurant in many ways: as a tartare, grilled or simply boiled and seasoned with a good evoo.
Try and taste it. It's delicious!
"LA SCHIACCIUNTA"
Schiacciunta is a typical and rustic treat of Elba island. Thin and crunchy, it's usually served in wintertime, but you can find it in some forni (Tuscan bakeries) and restaurants also during summer.
If you want to try and make it at home, this is the recipe from the blog "Pane Dolce al Cioccolato", a foodblogger living on Elba Island.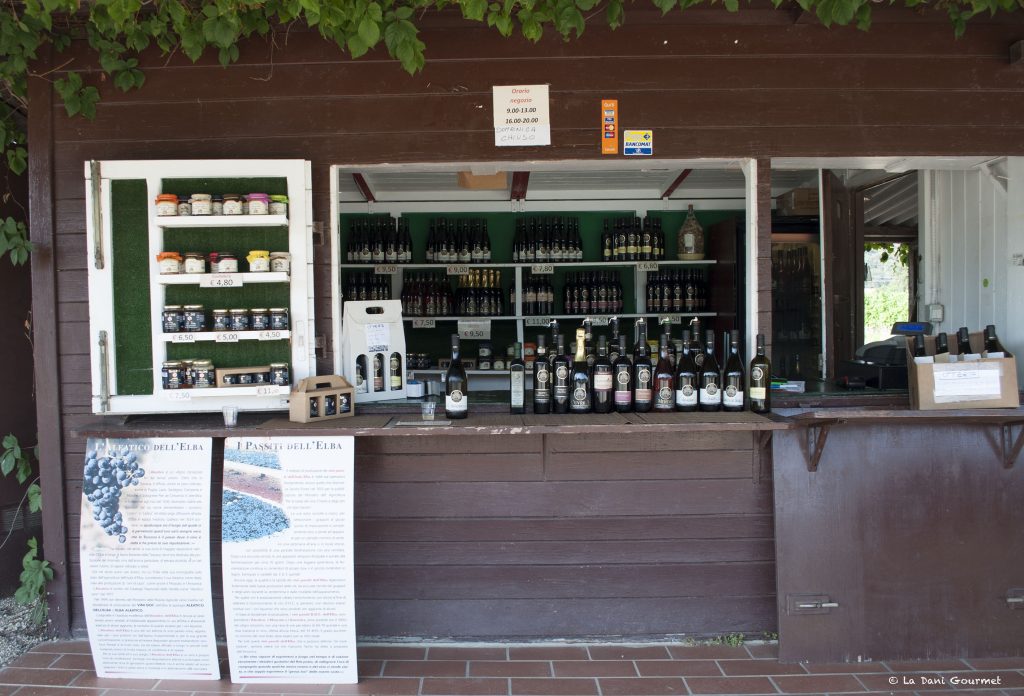 "L'ALEATICO DELL'ELBA"
In Italy, everybody knows Aleatico thanks to a song of Mina.
The Aleatico dell'Elba is a passito wine, made from Aleatico grapes and it has been recently granted the DOCG label.
It's aromatic and elegant and it goes well with the schiacciunta, I spoke about before, and with "schiaccia ubriaca", another typical dessert from Elba.
It's possible to visit a producer, as Tenuta delle Ripalte, just a few kilometers far from Capoliveri, where you can visit the vineyards and taste wines (included aleatico) with just 12€.
In case you don't have a lot of time, and you pass by the area between Capoliveri and Porto Azzurro, you could stop at one of those kiosks you will see along the road. They sell fresh fruits and propose wine tastings; we stopped at La Mola Winery kiosk, along the provinciale that connects Portoferraio to Porto Azzurro. We bought some amazing Aleatico and some Ansonica wine, another typical grape of the island.
OTHER ADVICES
Ferry boats leave from Piombino and arrive in three alternative destinations: Portoferraio in 1 hour, Rio Marina and Cavo in about 45 minutes.
We booked the ticket on the website Traghettilines, that I found cheaper (no booking and service fee).
Elba is not a cheap destination, but it offers plenty of well serviced campings. We usually chose Camping Laconella, clean and with recently renovated toilets. Moreover it has a bar/restaurant with an outstanding view over the Lacona Bay.
This post is also available in: Italian