FAO nominated 2016 as the Year of Pulses, with the aim to promote the culture and the consumption of these highly nutrient and sustainable seeds.
In the Tuscan Cuisine pulses, especially beans, have always been important. Indeed, there are plenty of traditional recipes and local varietals, still cultivated in different areas.
Cannellini and borlotti are the most famous, but if we have a look around Tuscany, we will discover tens of different beans: as the Giallorino from Garfagnana, or the Fagiolo Rosso di Lucca (Slow Food Presidium), and the most expensive Sorana IGP  from the area of Pistoia and Zolfino from Pratomagno and Valdarno.
The revival of local varietals of beans with limited production elevated this ingredient from a simple and poor element to a sophisticated and gourmet product.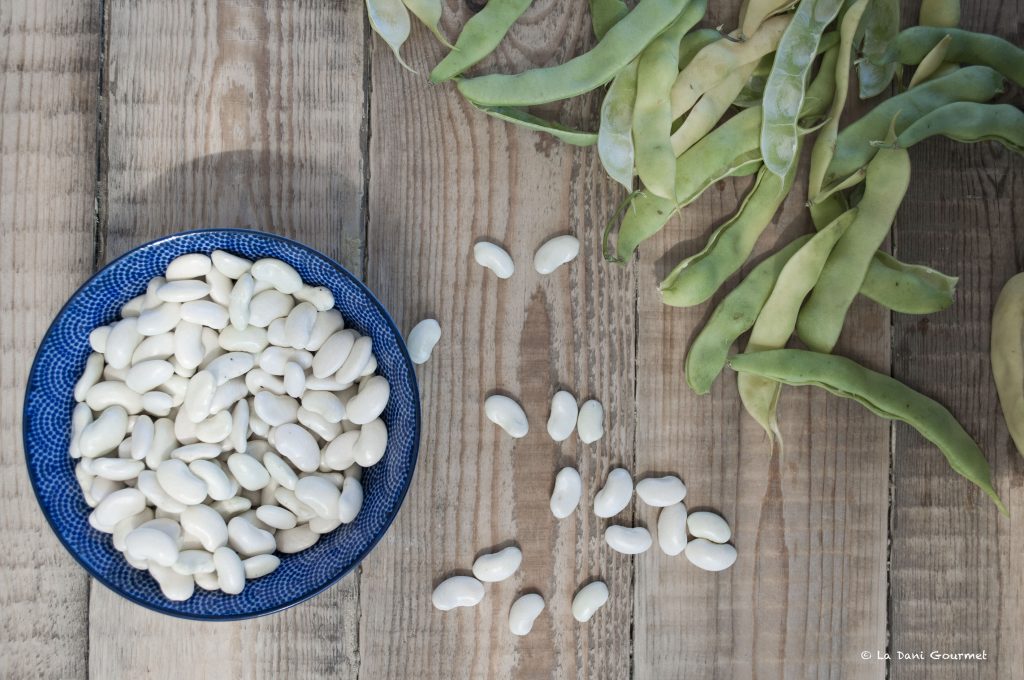 Also here in Versilia, we do have a local and esteemed bean, the fagiolo Schiaccione. It's mainly cultivated in the area between Pietrasanta and Camaiore, and it's quite long and flattened. Featuring a very thing skin and a sweet and melt-in-mouth texture, it's really appreciated, especially with schrimps, as also Romano proposes, a one Michelin starred restaurant in Viareggio, that knows well traditional and local food.
If you're on holiday in Versilia, and you have the chance of cooking, try and buy some Schiaccioni at a greengrocer or at the Coldiretti farmers Market, which takes place on Tuesdays in Via Fratti in Viareggio. This is not a cheap bean (it's around 7€ per kilo), but they absolutely worth it.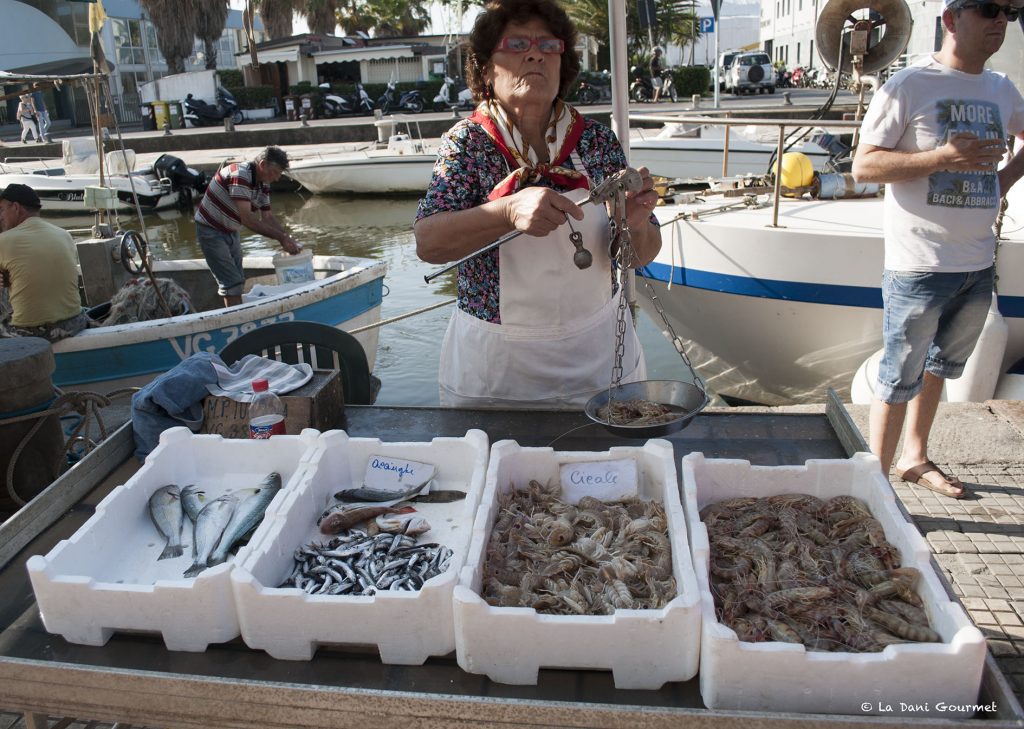 In these days, fishermen at the Molo (the pier) in Viareggio have been selling amazing prawns (here called gamberoni or sparnocchi), perfect, as I said, with Schiaccioni beans.
So, that's a simple recipe, with some advices to get the softest beans and perfectly grilled prawns.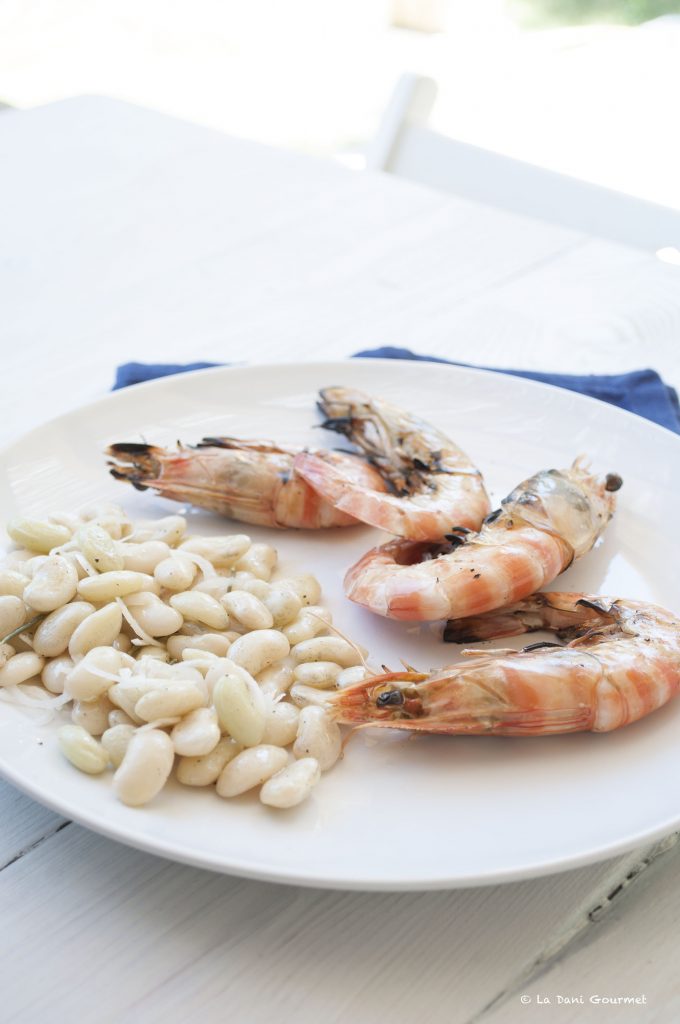 GRILLED PRAWNS WITH SCHIACCIONI BEANS
for 2 people, as a secondo
10 king size prawns
500 g Schiaccioni beans, to be shelled
spring onion
high-quality evoo
salt and pepper
rosemary
bay leaf
For the beans:
Shell the Schiaccioni beans and put them in a pot, ideally a terracotta pot.
Cover with generous water (about three, four times the volume of beans), add a piece of rosemary, the bay leaf and put it on medium-low heat.
To get perfect beans, do not put salt in the water, and remember beans only need to simmer (not to boil). Do not interrupt the cooking and if needed, stir with a wooden spoon.
Schiaccioni beans have a thin skin, and they are normally soft in 40 minutes.
Leave them in water until you're ready for serving. They are even better, if prepared some hours in advance.
When ready to serve, drain the beans and season with evoo, salt, pepper and sprinkle with some freshly sliced spring onion.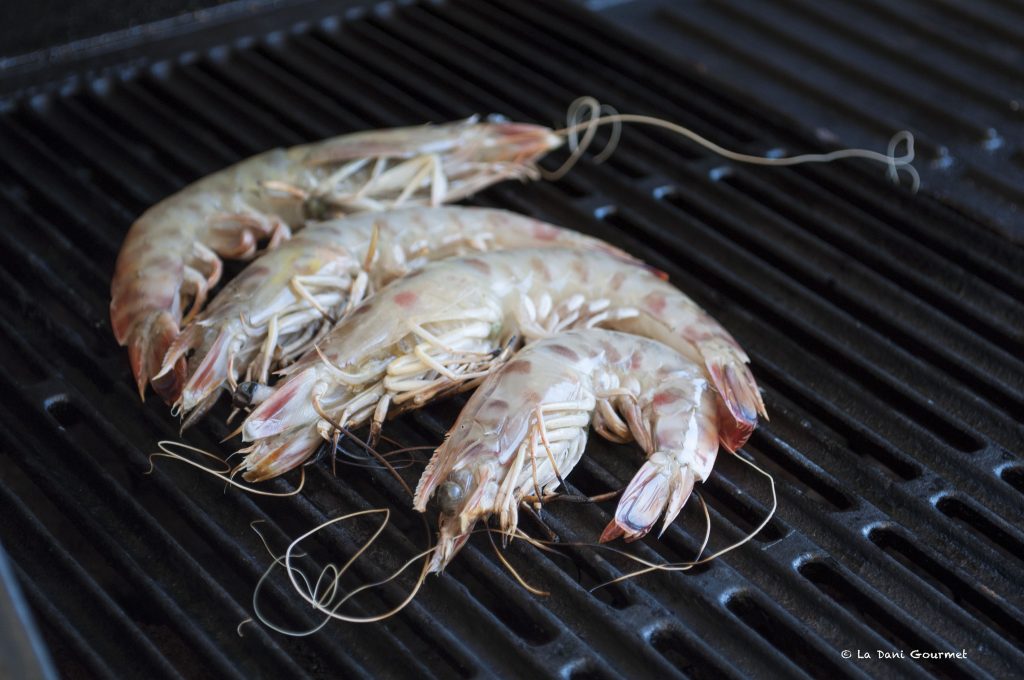 For prawns:
Prawns have to be kept whole, since its shell will protect the flesh and you will get juicy prawns.
Carefully dry the prawn and grill them directly on the barbecue. Cook 2-3 minutes each side, but be aware that cooking time could vary according to prawn size and barbecue heat. When the prawn is ready, it will be of a shiny orange colour and bubbles will frizzle at the junction point between head and body.
Immediately serve with Schiaccioni beans.
Enjoy!
This post is also available in: Italian