The beginning of a new year is full of expectations and resolutions. Each year we try to improve ourselves, fixing goals that will help us to grow and become better people.
This year I put down in black and white my resolutions and I hang them on the cork board just next to my computer, which is where I work and, therefore, where I spend the most of my time.
There are about ten resolutions and they are connected to everyday life and simple things I something lose sight of: stop working at 6.30 pm (even 7 pm would be ok), a couple of times a week go and stare at the sea, read at least two books per month, do something you wouldn't do by instinct, venture more.
Also with food I set small goals: improve my skills in making secondi (especially roasts and stews with meat), to not go wrong with caramel anymore, and define more and more my way of cooking.
I want my food to be more and more connected to simplicity, made of simple and seasonal ingredients, intimately Italian but with a view over the world I'm eager to discover. I want to show here my roots and my certainties, but I want you to smell what I lived and experienced during my travels and what I discovered thanks to my natural curiosity.
I start with this recipe I love from on of my favorite cookbooks, Jerusalem by Ottolenghi. 
These meatballs are super easy and delicious: the generous quantity of leeks gives them a wet and melt-in-your-mouth texture, the lemon juice gives a balanced sourness which cleans the palate and makes you want to eat them more and more.
I tried to make them reducing the quantity of leeks to 500 g (and reducing the breadcrumbs to 50-60 g) and the result is still amazing.
Try them now since the leeks are in season, and I'm sure this dish will become a favourite in your kitchen.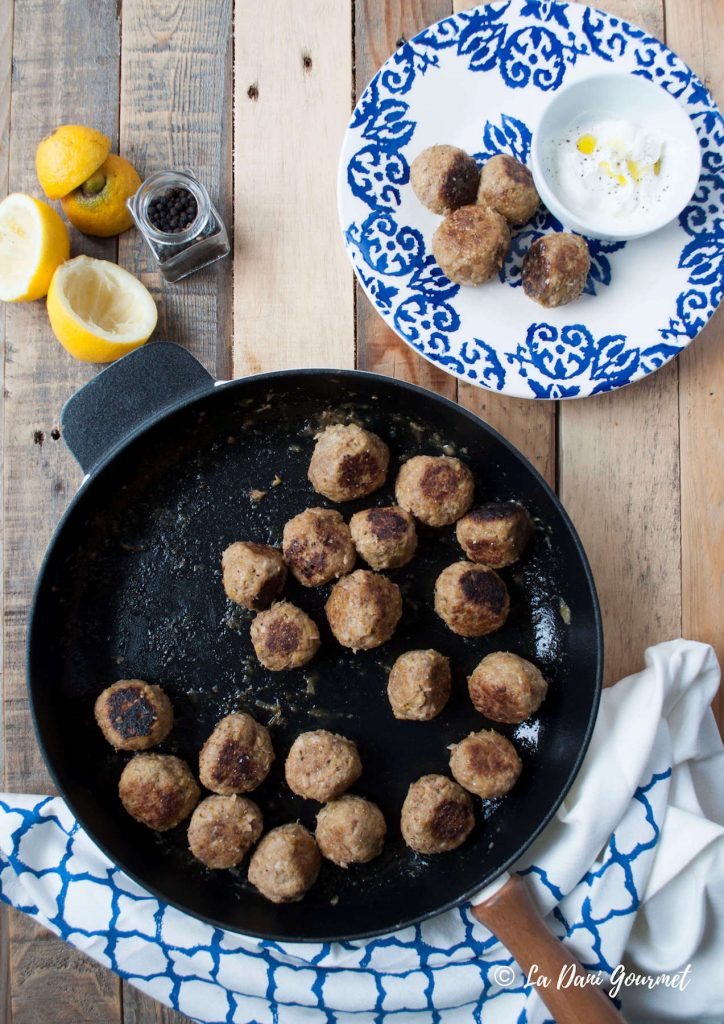 MEATBALLS WITH LEEKS AND LEMON JUICE
As a starter: it's for 4 people
As a secondo (or main dish): it's for 2 people
6 medium-large leeks, about 800 g of cleaned and trimmed leeks
250 g minced beef meat
2 eggs
80-90 g breadcrumbs
salt
black pepper
evoo
80 ml of fresh lemon juice
250 ml vegetable or chicken stock
yogurt sauce:
80 g Greek yogurt
salt
black pepper
evoo
1.Wash the leeks under running water, remove the roots and a small piece of the green at the top (do not throw them away, you can use them for a stock). Thinly chop the leeks and let them sauté in a pan with a couple of tablespoons of evoo. After ten minutes add 2-3 tablespoons of water, salt and freshly ground black pepper and continue cooking with the lid on for about 20 minutes, of until the leeks are well cooked.
2.Eliminate the exceeding water (if present) and mix a bit the leek, not too much so they preserve some texture. Let them cool down and add the minced meat, the eggs and the breadcrumbs. Adjust with salt and black pepper and mix well with your hands or with a fork.
3.Prepare many little meatballs of about 3 cm of diameter; warm up a non-stick pan with 3-4 tablespoons of evoo and cook the balls about one or two minutes per side, until they get nice and brown. If the pan is not enough big, cook them in two batches.
4.Now place all the meatballs in the pan and add the lemon juice and the stock together with an half teaspoon of salt and some freshly ground black pepper.
5.Cook for about 30 minutes at medium-low heat, turning the meatballs from time to time. The juice and the stock will be now reduced.
6.Serve immediately (but they are great even cold) together with some Greek yogurt seasoned with salt and black pepper and sprinkled with a dash of evoo.
Enjoy!
Summary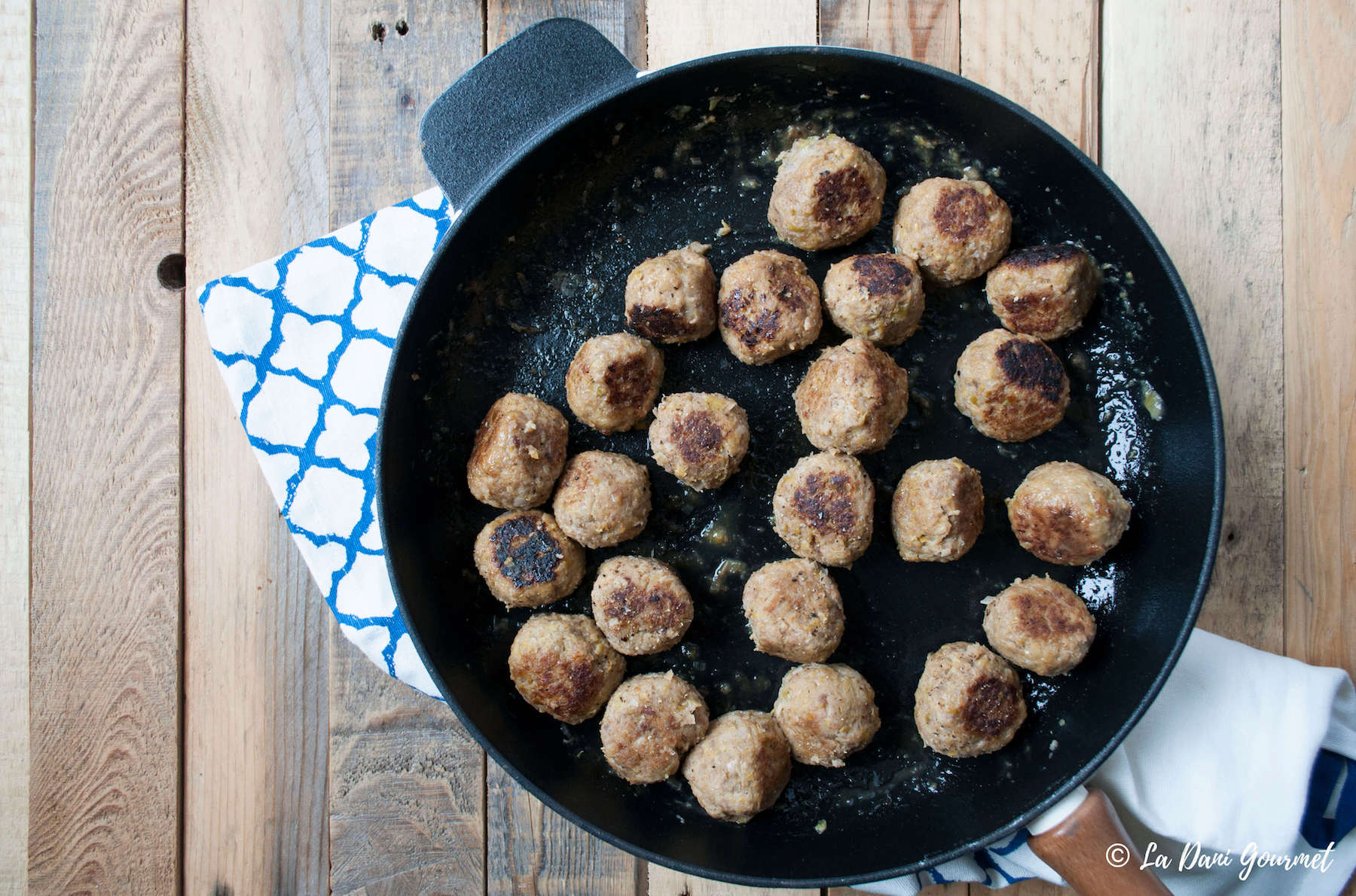 Recipe Name
Meatballs with leeks and lemon juice
Published On
Total Time
Average Rating





Based on 0 Review(s)
This post is also available in: Italian