Versilia is the area overlooking the last segment of Mar Ligure and it's protected by the Apuan Alps, which divide this territory from the close Garfagnana.
Here sea, hills and mountains combine together to create a rich biodiversity. From the sand dunes of Lecciona Beach you just need to drive a few km to reach the charming olive tree groves on the hillside, or to pick chestnuts or blackberries, according to seasons.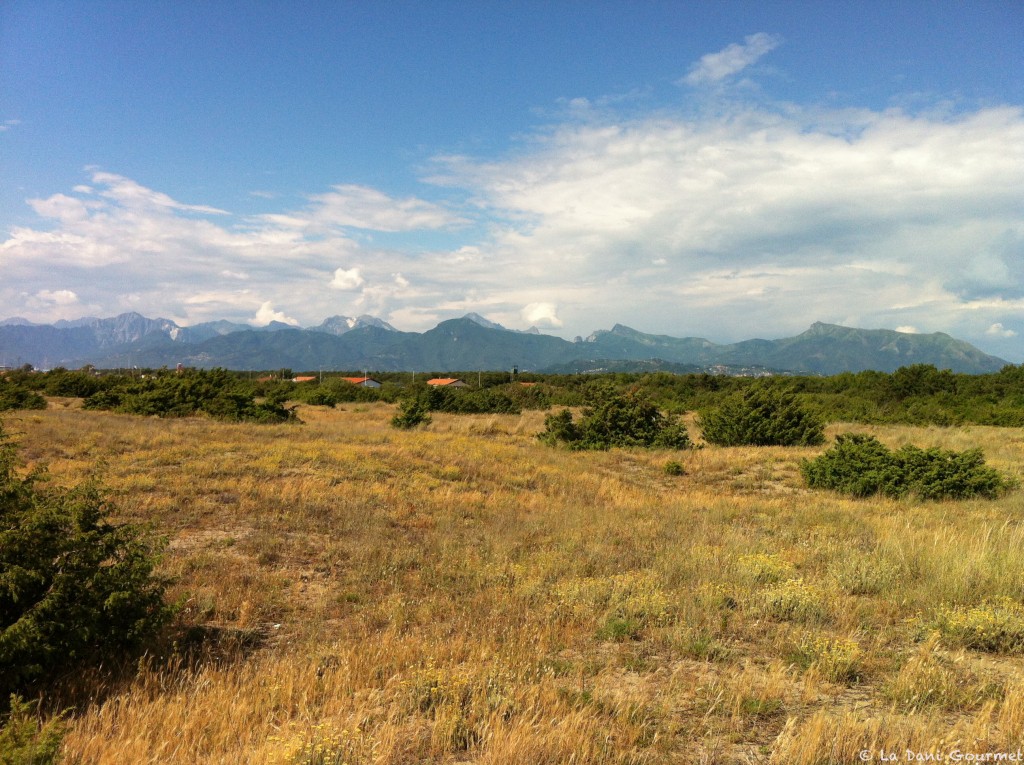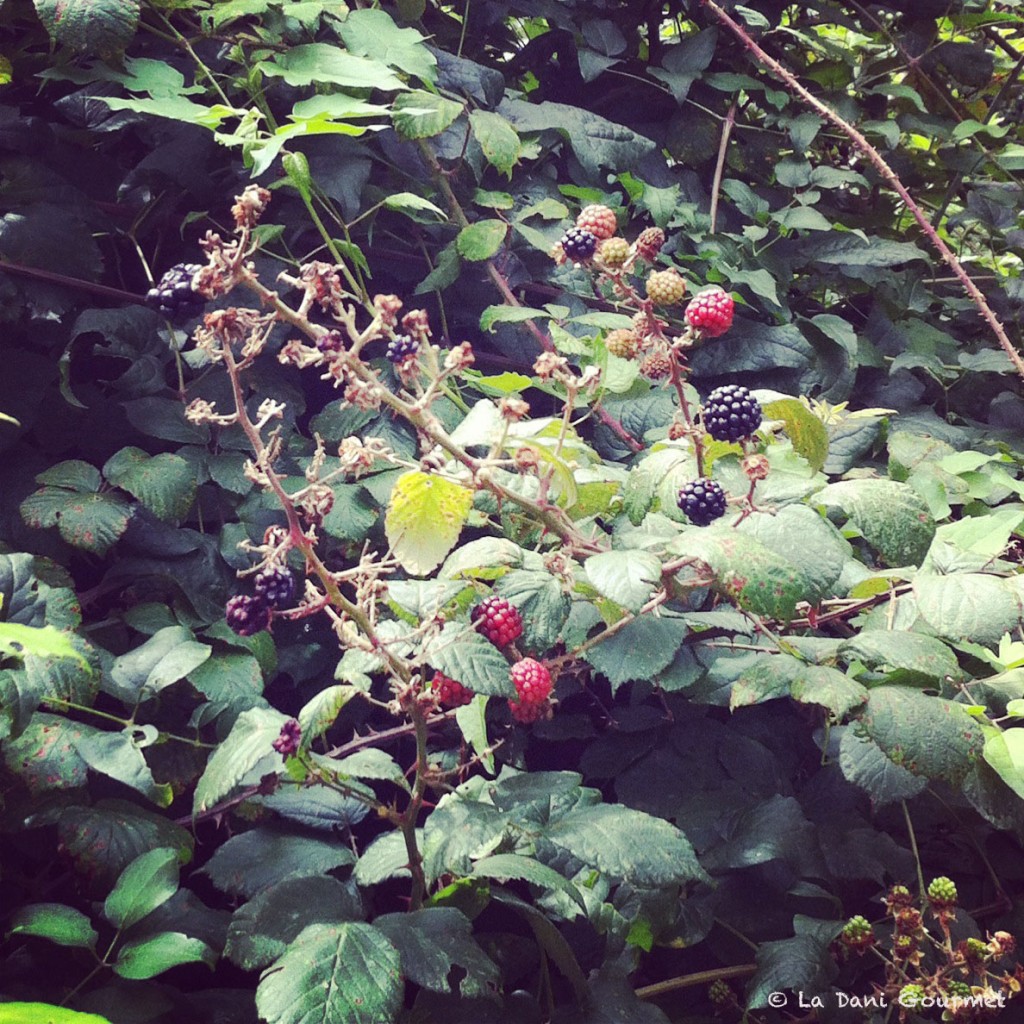 The countryside of Versilia deserves to be discovered, with lots of little villages, less known yet amazing than the famous Pietrasanta and Camaiore. A good excuse to deep into these borghi is to try the typical food, simple and super tasty: charcuterie from Gombitelli (a little village near Camaiore), the freshest salsicce, which you should definitely try raw over a piece of Tuscan bread, the barbecues with fiorentina and rosticciana, the local name for ribs.
There's a dish that mostly represents the area around Versilia, and its name is Tordelli, with a "d" (tortelli – with a "t" is the usual Italian name).
They are big sized raviolis, with a generous and spiced filling of meat and chard, wrapped in a rustic and not-too-thin dough. They are served with ragù, the perfect sauce for this authentic and straightforward dish.
As every traditional recipe, there are tens of versions, but the real secret is in the filling. It must be well spiced with grated nutmeg, black pepper and a local wild thyme called pepolino. For the dough, I prepared a no-egg pasta, using just semolina flour and water, which is incredibly delicate and marry perfectly the rich filling.
I took inspiration from the book of Romano, a well known one-Michelin-starred restaurant and a real reference in Viareggio for traditional food. Tordelli are not an every day dish, the procedure will take quite a while, but they are perfect for a festive day or to celebrate a special occasion.
If you don't want to (or don't have time to) prepare this recipe, come to Versilia to taste them. Maybe near Pietrasanta in the charming village of Monteggiori, at Le Tre Terrazze, where you could also get a 180° view over the coast. Or not far from Camaiore, at Osteria Candalla, with a cosy and wintery inside and a unique terrace over a creek in a forest, where you could enjoy some fresh air in summer.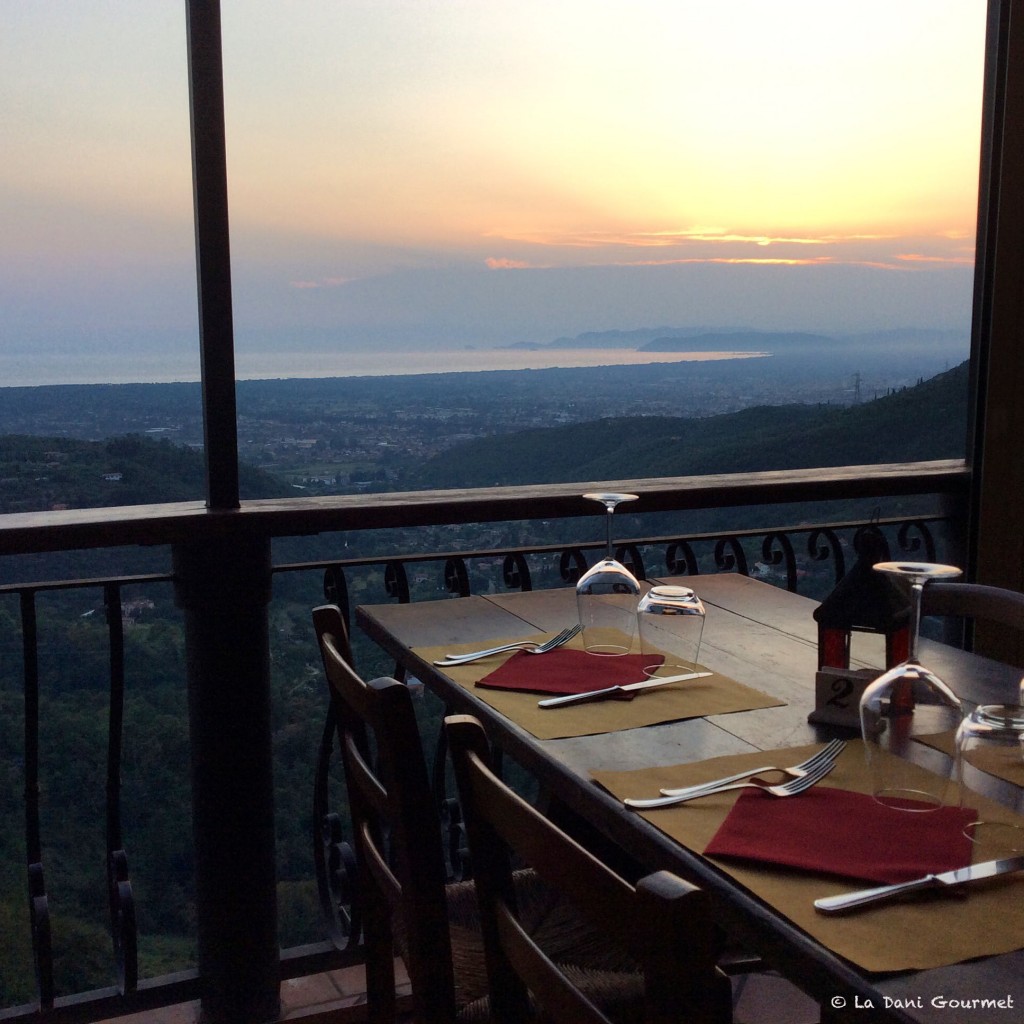 TORDELLI, THE MEAT RAVIOLIS FROM VERSILIA
Ingredients for 6 people:
No egg dough

400 g semolina flour
220 g lukewarm water
a pinch of salt
Filling
300 g minced beef
100 g minced pork (from a light part)
80 g mortadella
400 g chard
100 g bread crumbs, soaked in milk
50 g grated Parmesan
20 g grated Pecorino cheese
2 eggs
1/3 grated nutmeg
black pepper
wild thyme
garlic
salt
evoo
Ragù
300 g minced beef
150 g minced pork
600 g quality peeled tomatoes
a piece of celery
one carrot
half onion
a bay leaf
salt and pepper
evoo
a half glass of milk
water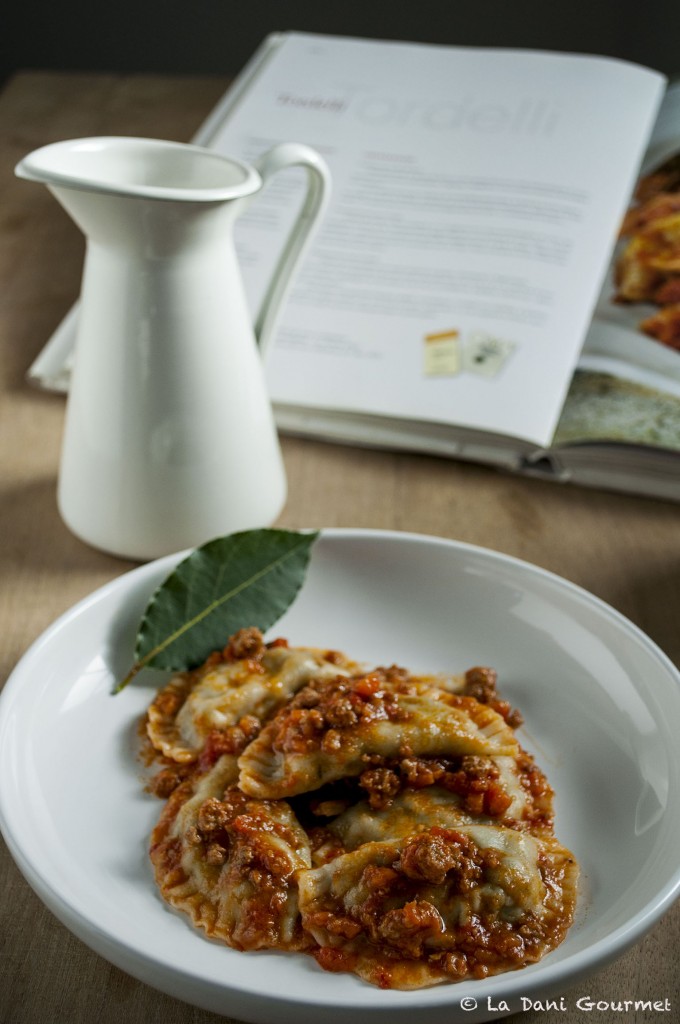 First things first: the ragù.
Thinly chop celery, carrot and onion, and let them sauté in extra vergin olive oil for 15 minutes at low heat.
Add the minced meats and cook together with veggies for about ten minutes. Now add the bay leaf and the peeled tomatoes, you have previously chopped, and cook the sauce gently at very low heat. Stir occasionally and when the sauce will be concentrated, add the milk and some water to make it creamier. It will takes about 2 hours and a half to have the sauce ready.
Let's prepare filling.
Cook the chard, properly washed, into a no stick pan with a drizzle of evoo and a garlic clove. Remove from the heat when they are cooked and drain the extra liquid. Roughly chop the chard and put it in a bowl.
Stir-fry the minced meats with a spoon of evoo just for some minutes, and let them cool down.
Thinly chop mortadella and mix it with the meat in a bowl. If you have the tool, grind 2/3 of the mixture and then add it to the rest third of mortadella/meats. Otherwise mush the meats with a fork, to get a smoother filling.
Now add the chard, the grated parmesan and pecorino, the bread (soaked and then squeezed) and then season with salt, freshly grated pepper and nut meg. Finally, add the eggs.
Let's prepare the pasta.
Sift flour on a wooden board, make a well in the center and start adding some water at a time. Be careful that the quantity of water I indicated can vary a lot, according to the semolina flour you use. You should get a nice lump of dough and continue kneading until nice and smooth. Cover the dough and let it rest at room temperature for half an hour.
Using a pasta machine, roll the pasta not too thin or thick; it should be quite rustic. Cut the dough into 6 cm-circles, and put a generous teaspoon of filling in it. Close the ravioli, creating an half-moon shape and seal the edges with a fork. Continue until you finish the filling.
Boil the tordelli in salted water for about 5-6 minutes. Pay attention, since the cooking time may be different. Stir the tordelli into generous ragù sauce.
Enjoy!
No waste advice:
When cutting the circles, you will end up with some leftover pasta. Do not throw it away! Just cut it into irregular pieces, put it on a tray covered with semolina flour and put it in the freezer. As soon as the pasta will be chilled, you can store it in a freezer bag and use it for soups.
Useful addresses:
Le Tre Terrazze
Piazza degli Artisti 6, Monteggiori (LU)
Tel. 0584.913801
Osteria Candalla
Via di Candalla 264, Camaiore (LU)
Tel. 0584.984381
Summary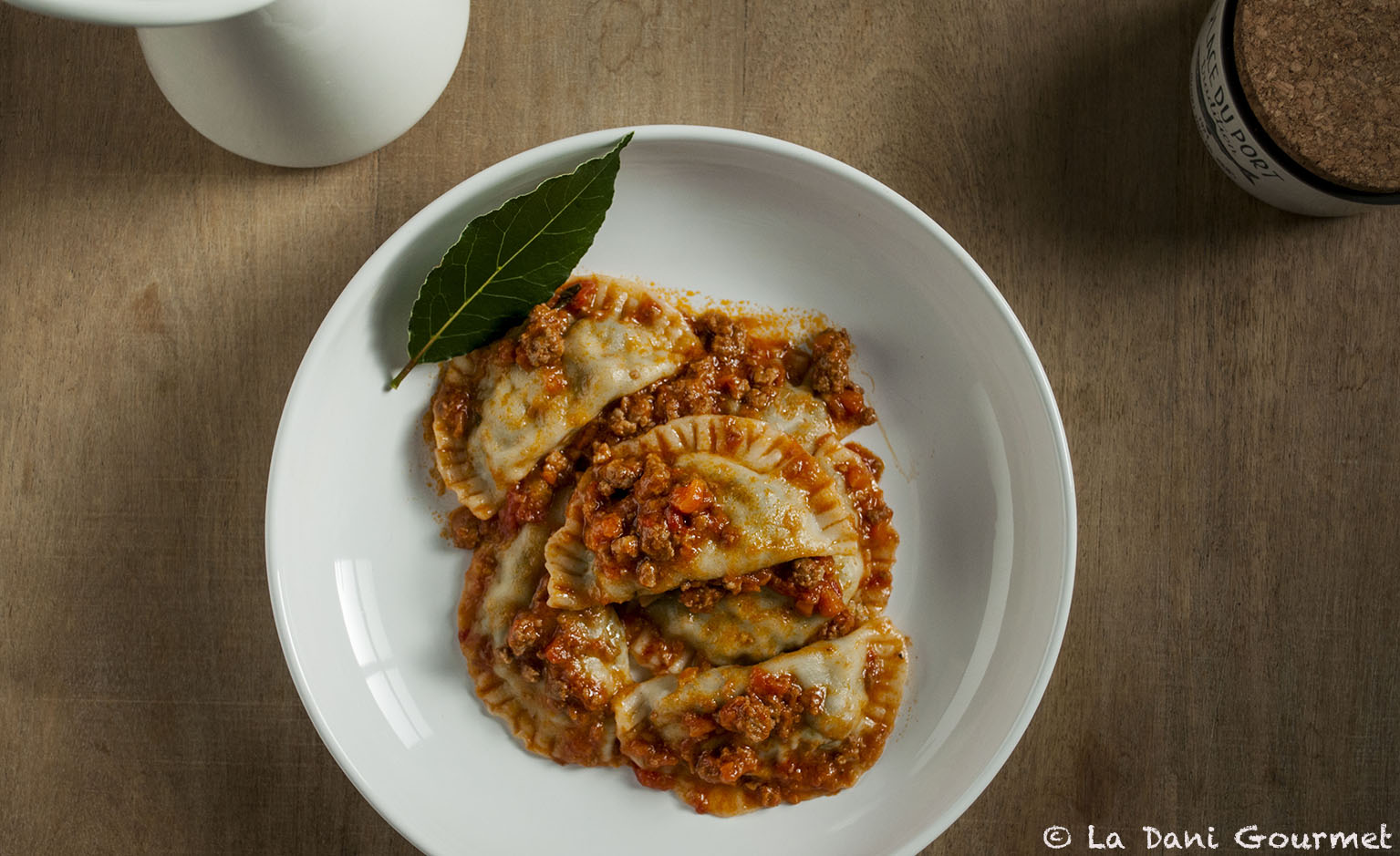 Recipe Name
Tordelli, the meat ravioli made in Versilia
Published On
Total Time
Average Rating





Based on 1 Review(s)
This post is also available in: Italian