I eat everything and I can't deny I'm proud of it. But I haven't always been this way.
When I was a child, but also later, I sometimes refused to eat some specific food.
For example I didn't like mussels until I was sixteen, when we traveled in Normandy and Bretagne and I discovered a dish called moules frites, actual pots of mussels simply cooked with garlic and parsley and served with generous French fries. It was my favourite meal during our trip and since then mussels were happily introduced in my life.
With coconut, it has been an odi et amo relationship for ages. I've always loved the flavour of fresh coconut, but I completely hated the dried grated coconut. I couldn't stand Bounty or anything containing this ingredient. But some months ago, I traveled to South-East Asia where coconut is their version of our parsley. It's everywhere and in every formats. There's the fresh one, my all time favourite, with a thick green shell they usually open with a machete. It is served with a straw and a spoon, so you can both drink its refreshing water and eat its delicate flesh. Then there's the coconut milk, so rich and intense it makes the difference in many soups, like Laksa. Finally the dried grated coconut, used both in savoury and sweet dishes.
Coconut flavour was everywhere and it was such a daily presence during our travel, that when we came back home I couldn't help but buying (for the first time) a bag of dried coconut flour.
I missed its smell and its intense flavour. So I tried to make these super quick and simple pastries I saw on a French magazine before leaving. And since then, coconut was happily introduced in my life.
Recipe adapted from the Hiver 2016 edition of Saveurs.
COCONUT ROCHERS
90 g of eggwhites (about 3)
150 g of dried coconut flour
100 g of sugar
zests of half a lemon
1.Preheat oven at 150°C
2.In a bowl mix all the ingredients and using your hands , shape some irregular little balls.
3.Place the rochers on a baking tray covered with baking paper and bake for about 12-15 minutes, until the surface gets slightly golden brown.
Enjoy!
Summary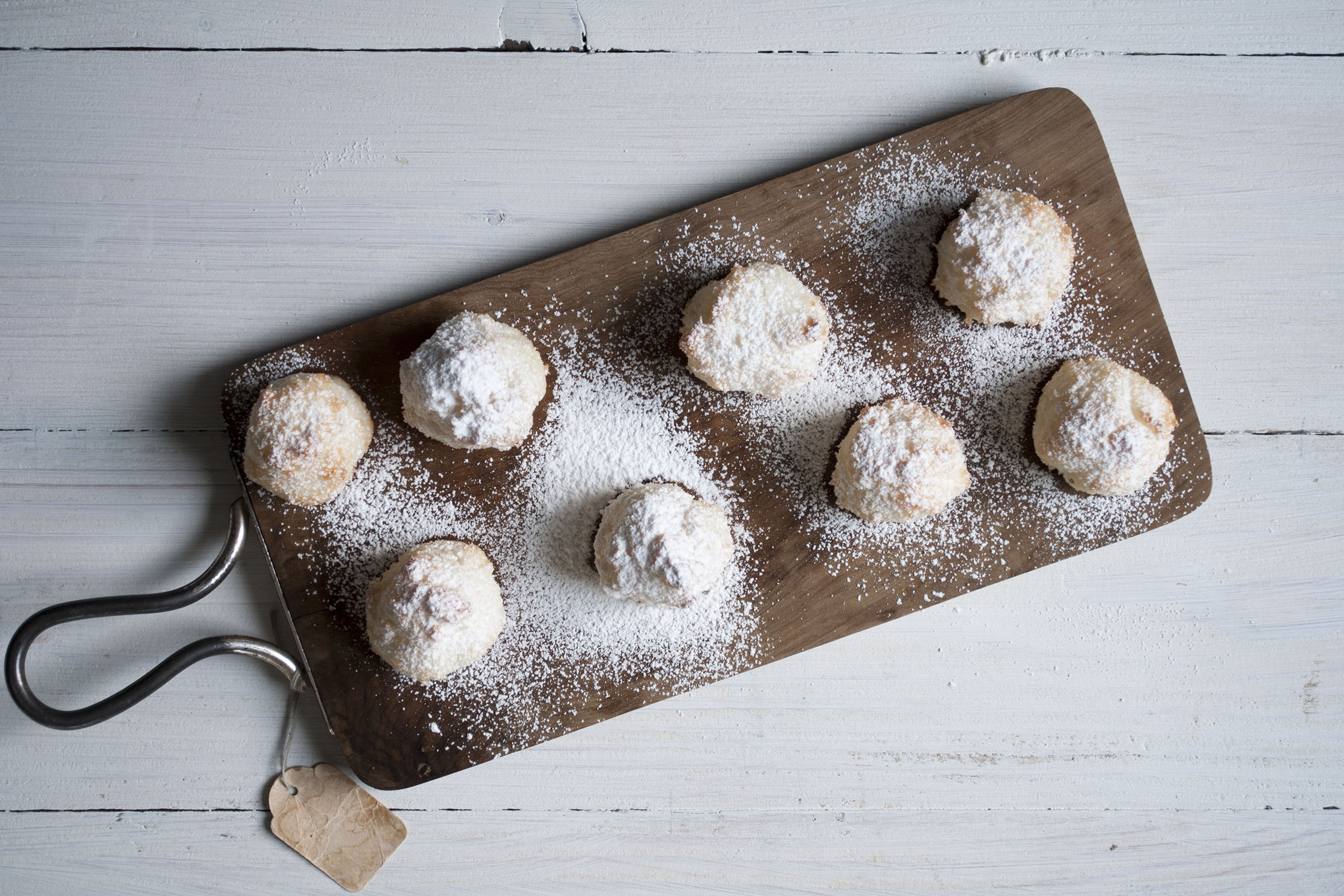 Recipe Name
Coconut Rochers
Published On
Total Time
Average Rating





Based on 0 Review(s)
This post is also available in: Italian