I think I was attending high school, the first time that cake mixes appeared in the Italian supermarkets.
The first type of cake mix I saw was a torta alla yogurt, at a friend's house.
My mother has always been a traditionalist and she has always cooked from scratch (lucky me!). But my friend's mother was way younger and she was fascinated by this new entry.
This torta allo yogurt consisted of a crunchy base topped with yogurt and only some years later I realized it was a lighter and way worst version of one of the best American cakes, the cheesecake. 
Yes, at that time I didn't know what a cheesecake was, but now in Italy it's the most famous (and appreciated) American treat, event tough it's quite hard to find a good one.
The perfect cheesecake has a thick and crunchy base and high, creamy and well flavoured cheese mixture.
There are many versions of cheesecake, but we could divide them into two groups: the cooked and the no-bake. I love both, but during summer my favourite is the latter.
The recipe I'm giving you today is quick to make and light enough for a summer meal. 
Since last week I went blueberry picking in San Pellegrino in Alpe, in Garfagnana (here I tell you where I go), I thought to make this cheesecake using good ingredients from this Tuscan area (Garfagnana): spelt biscuits, fresh ricotta and wild blueberries.
Remember to store the cheesecake in the fridge and put it in freezer for about 20 to 30 minutes before eating it. The freezer will help the ricotta to keep its shape.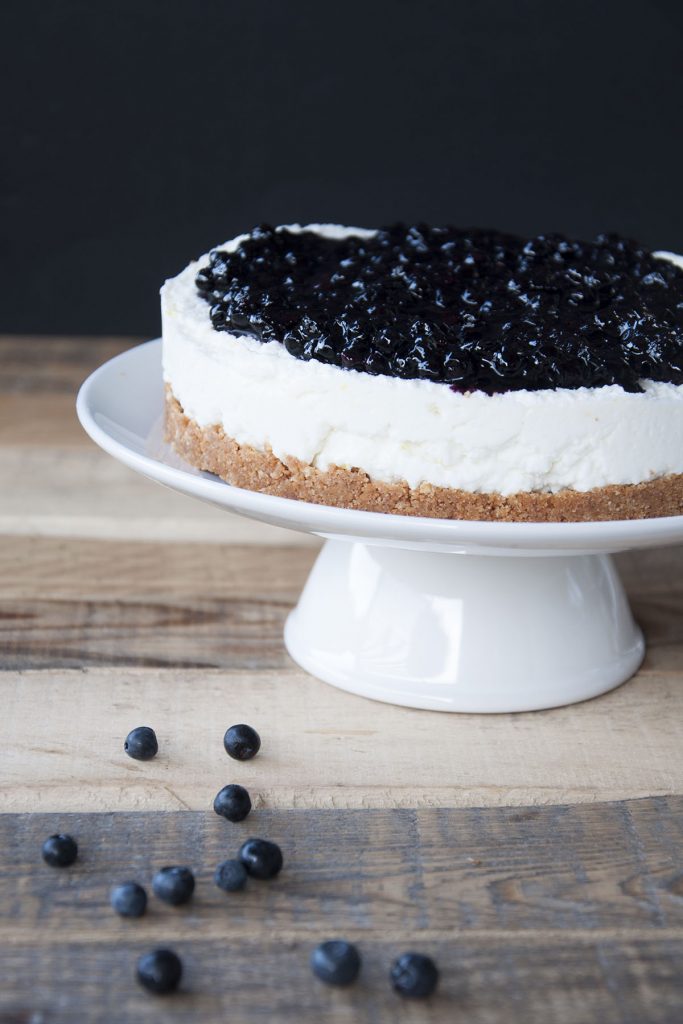 NO-BAKE RICOTTA AND BLUEBERRY CHEESECAKE
Ingredients for a springform of 18 cm:
100 g spelt biscuits, or Digestive
50 g butter
500 g high-quality cow's ricotta
60 sugar
zests of one big lemon
120 g wild blueberries
two tablespoons of cane sugar
1.Melt butter and let it cool down. Put the biscuits in a food processor and whiz until you get fine crumbs. Then add the melted butter and mix well, until you get a wet sandy texture. Press the mixture at the base of 18-cm-springform and put it in the freezer for about 10 minutes.
2.In the meanwhile, drain the ricotta for some minutes and then mix it well with sugar and lemon zests.
3.Remove the springform from the freezer, add the ricotta mixture and level the surface.
4.Prepare a blueberry compote: put the blueberries in a pan together with two tablespoons of cane sugar and a tablespoon of lemon juice. Cook over medium heat for some minutes until it gets the consistency you're looking for. If you want a quite dense syrup, just add 1/4 of teaspoon of corn starch while the compote is cooking.
5.Before serving the cheesecake, put it in the freezer (without the blueberry compote) for about 20 to 30 minutes. Remove the cheesecake from the springform and serve it with some blueberry compote.
Enjoy!
Summary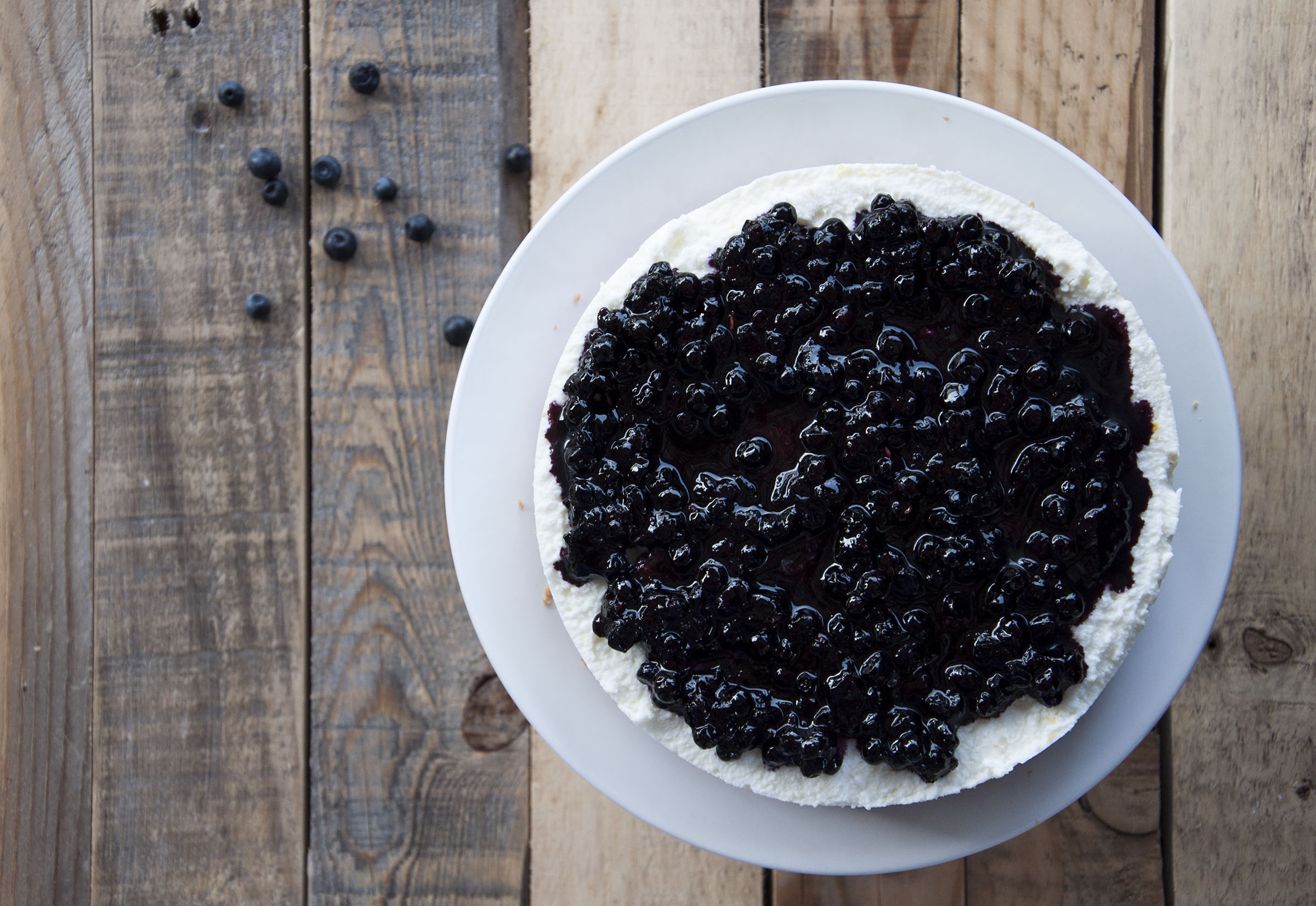 Recipe Name
No-bake Ricotta and Blueberry Cheesecake
Published On
Average Rating





Based on 0 Review(s)
This post is also available in: Italian