Wild blueberries are tiny berries, that feature much more nutrients and flavour comparing to the cultivated varietal.
One of my favourite summer moments is related to blueberry harvest time. Spending some hours bent over on mountain slopes is certainly tiring, but this activity is able to free your mind and gives you that unique feeling of awareness and satisfaction, typical of foraging.
Not far from Versilia, there are a couple of areas that you can easily reach in one hour and a half by car, where you can breathe some nice mountain fresh air and harvest wild blueberries.
Here below you'll find some information about how to get there, together with some advices.
[I know I'm late, since blueberry season is almost at its end. Let's say I'm early for next August :)]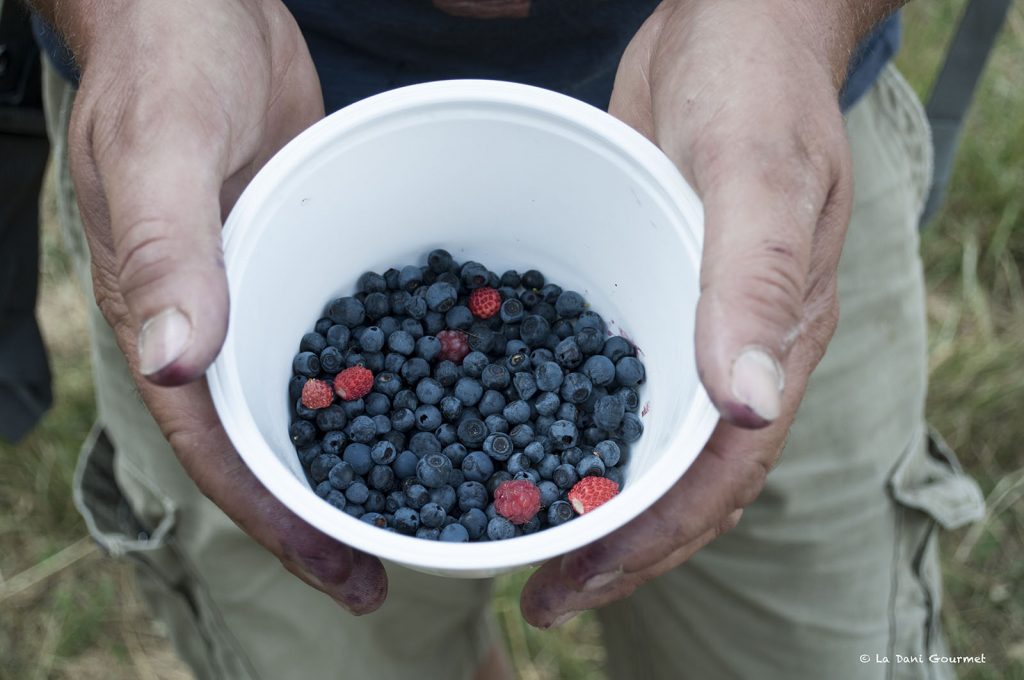 SAN PELLEGRINO IN ALPE
San Pellegrino is the highest inhabited village in the Appenines (1525 m). And it isn't hard to believe this, when driving on those steep uphill roads, I start smelling like burnt oil coming from my car motor, who was heating up a lot. (no worries, I have been told it could happen!)
If you arrive from Lucca, you should follow the directions towards Castelnuovo Garfagnana and then continue towards Passo delle Radici.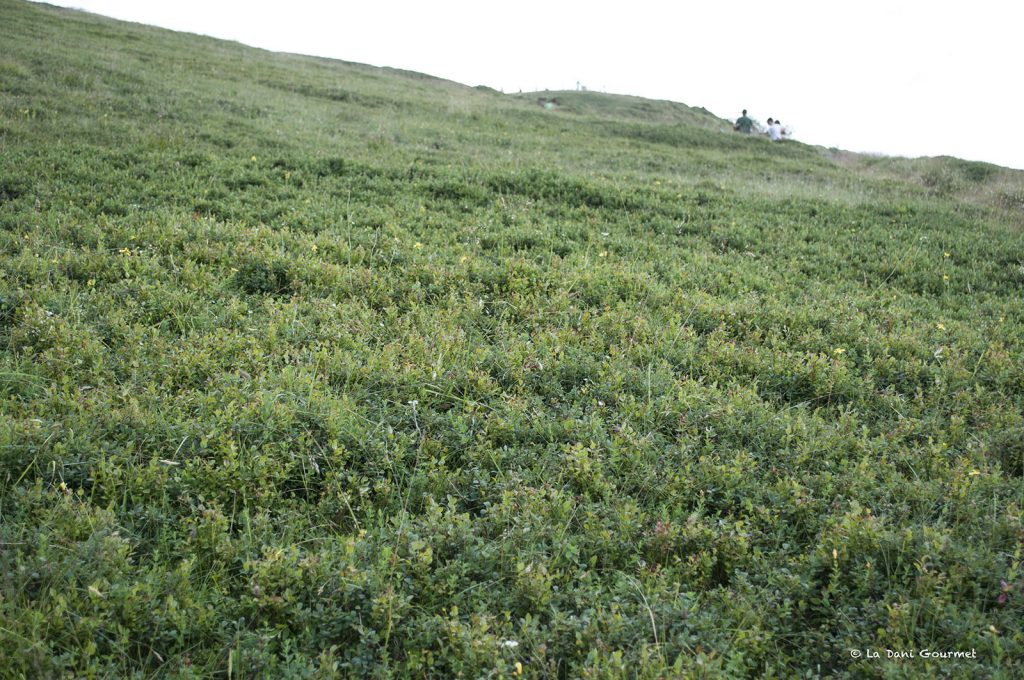 The tiny village of San Pellegrino is concentrated in a few meters, where you can find shops, a couple of hotels and some bar/restaurants.
To find blueberries, you have to continue for about one kilometer and park the car before the Modenese border. San Pellegrino is the last Tuscan village, before entering Emilia, where, we have been told by local merchants, they could fine people harvesting blueberries without authorization.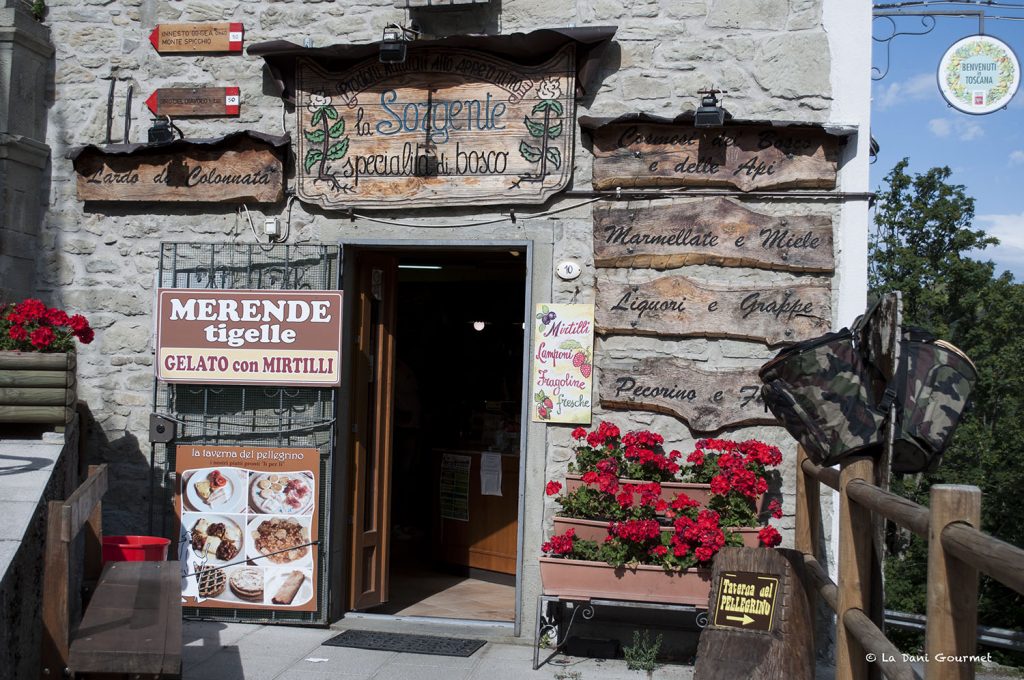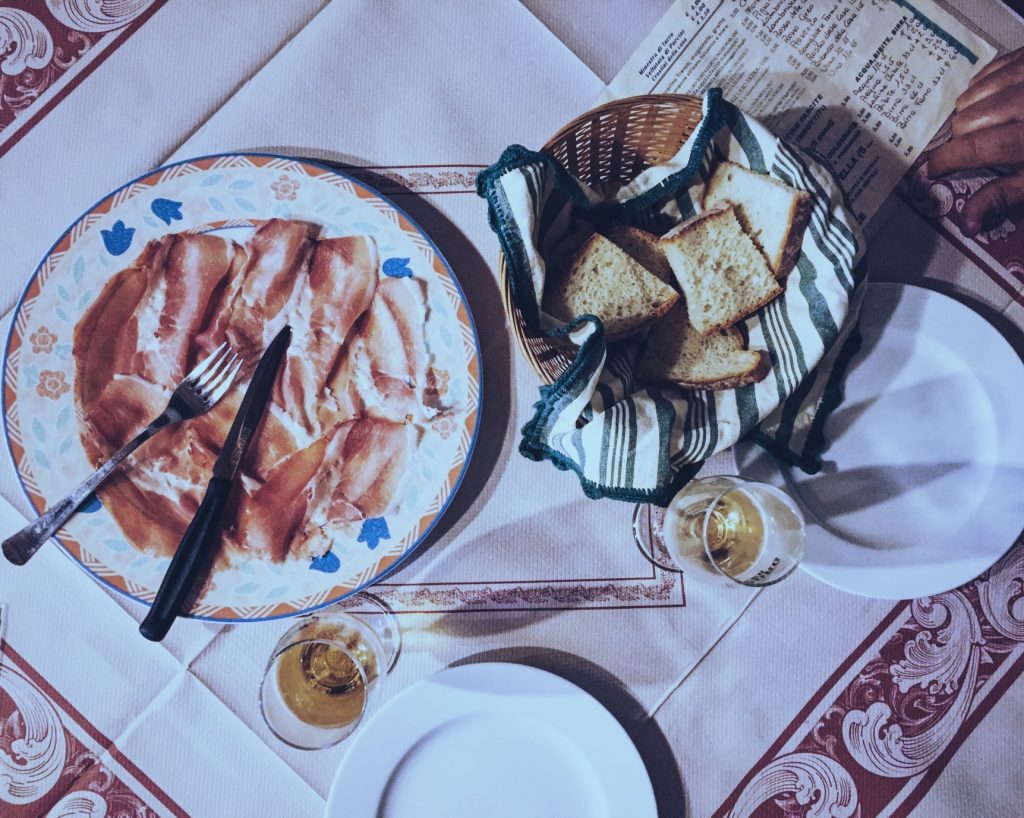 Before leaving San Pellegrino in Alpe, we have a lovely merenda at Taverna del Pellegrino with a nice plate of Prosciutto Bazzone, a local and high quality raw ham, which is also a Slow Food Presidium, and a nice bowl of fiordilatte gelato with fresh wild blueberries, simply seasoned with lemon juice and sugar.
In case you're not happy with the quantity of blueberries you harvested, no worries. In the village you'll find "La Sorgente" (the shop above Taverna del Pellegrino) or the shop "Utilizziamo il Sottobosco" where you can stock up jams and other typical products, besides fresh local blueberries.
ABETONE

Abetone is the biggest and most known ski resort in Northern Tuscany, which has a lot to offer also to summer tourists.
It is under the Pistoia province, but if you arrive from Lucca, you just need to follow directions towards Abetone. The road at the beginning is the same you would take to reach San Pellegrino in Alpe.
After Borgo a Mozzano and following directions to Abetone, you'll find at your left side Ponte della Maddalena. This is a famous landmark you can't miss; stop here to discover the legend behind this bridge and why it is famous under the name Ponte del Diavolo (Devil's Bridge).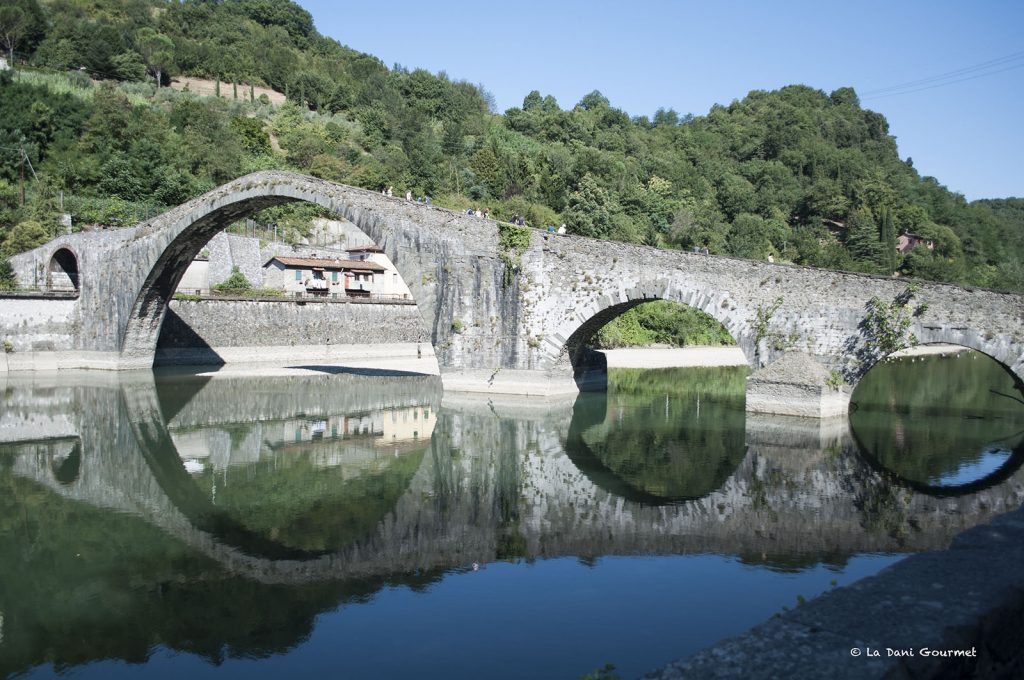 In August in Abetone it's time for the Festival del Mirtillo (Blueberry festival). You'll find many restaurants offering whole menus with these berries and interesting workshops and trips, to discover the territory of the local wild blueberry.
2016 wasn't a good year for blueberries in Abetone; we have been in Val di Luce late, after ferragosto (15th if August), and unfortunately there were just a few left, but on the other hand we found some wild strawberries and raspberries.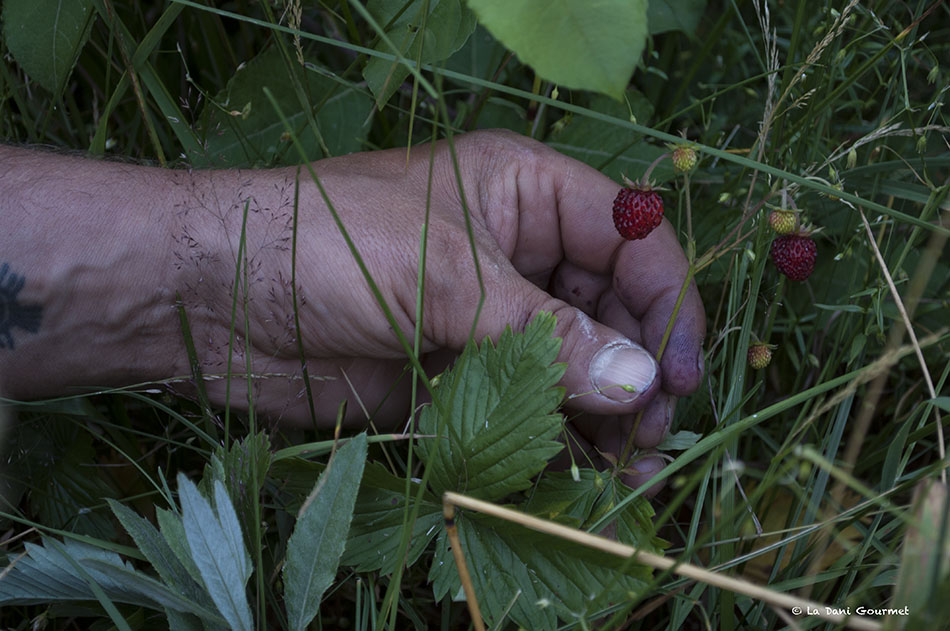 To buy some wild blueberries you could stop in one of the alimentari on the main road in Abetone village or in Fiumalbo, a little town famous for its croccante, which is a crunchy treat made with almonds and honey, and traditionally wrapped as a cannolo. Taste it simple or stuffed with some whipped cream. You can easily find it in many shops or local pasticcerie; we chose the one from the pastry shop "La Saletta" (ex Angolo del Goloso), which shows on the external wall a brief history of this croccante, created by the nouns of Fanano and brought back only in 1984 by the main pasticceria in town.
Useful addresses:
Ponte della Maddelena, detto Ponte del Diavolo
Via del Brennero, Borgo a Mozzano (LU)
Taverna del Pellegrino
Via Vandelli 10/bis, San Pellegrino in Alpe (LU)
La Sorgente
Via Centro 10, San Pellegrino in Alpe (LU)
Pasticceria La Saletta
Piazza Umberto I, Fiumalbo (MO)
Summary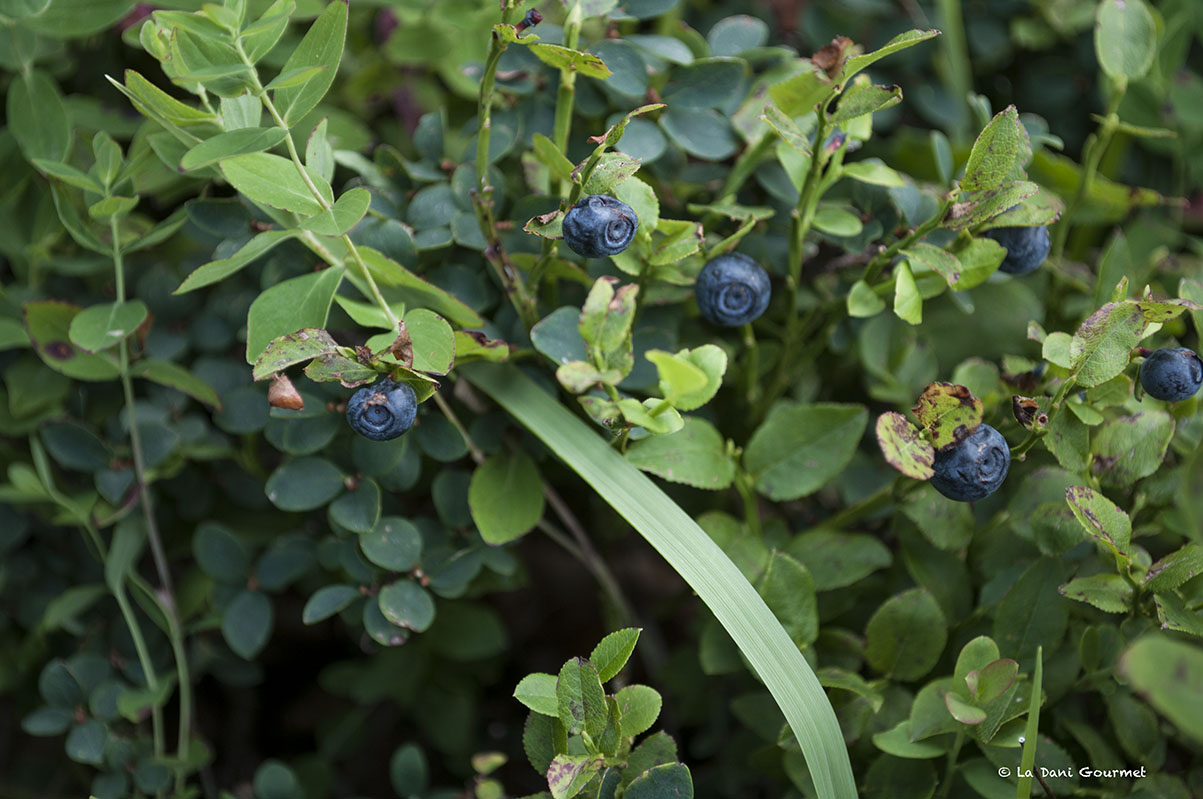 Article Name
Wild blueberries of the Appennines
Author
Daniela Barutta
This post is also available in: Italian