Since when I moved to Versilia, I adopted the philosophy of Staycation, at least for the summer period. Certainly, not going on holiday but living by the sea is more an opportunity than a limit.
So, whenever it is possible, the principle is to schedule day trip around Tuscany: the wild beach of Lecciona (which is not a proper trip, since we reach it easily, this place always gives the feeling of being on holiday), the more distant Baratti Bay, a bike ride on the panoramic Romito road from Livorno to Castiglioncello, picking blackberries on the hills around Lucca or Wild Blueberries on the Tuscan Apennines.
Sometimes we just need to stop and look around, to become aware of the beauties that surround us. And in (and around) Versilia, there are quite a few.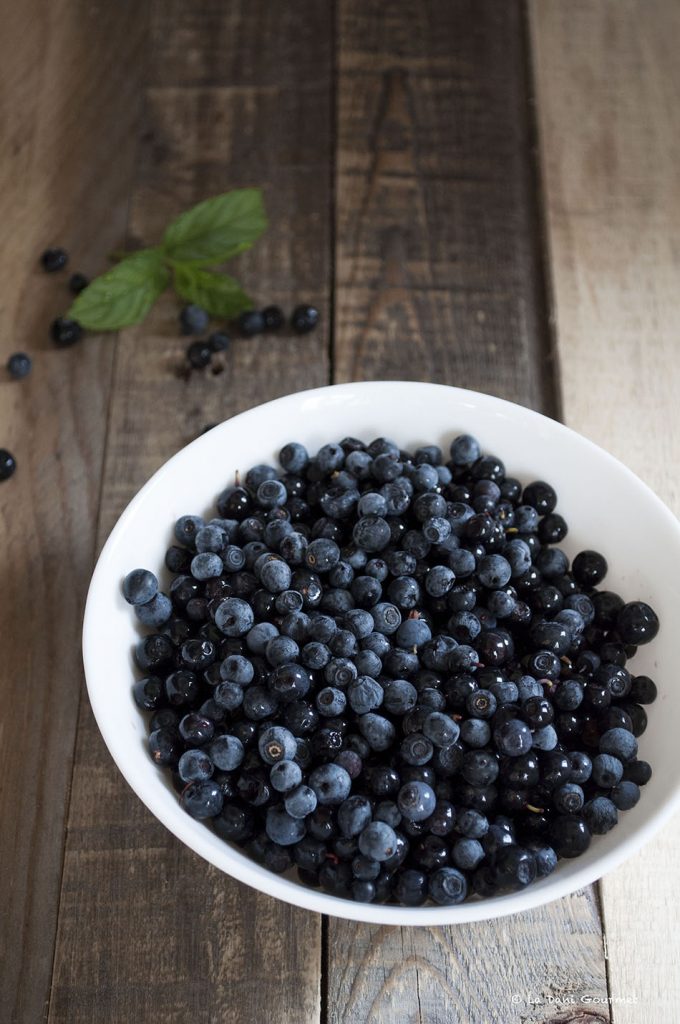 In honor of the simplicity of a slow living at home, I prepared a galette, a simple and rustic French Tart, which is baked without a mould.
As a filling, I chose some wild blueberries picked in Abetone, and I combined them with a brisé-like pastry, made with spelt and almond flour. This tart is absolutely a winner!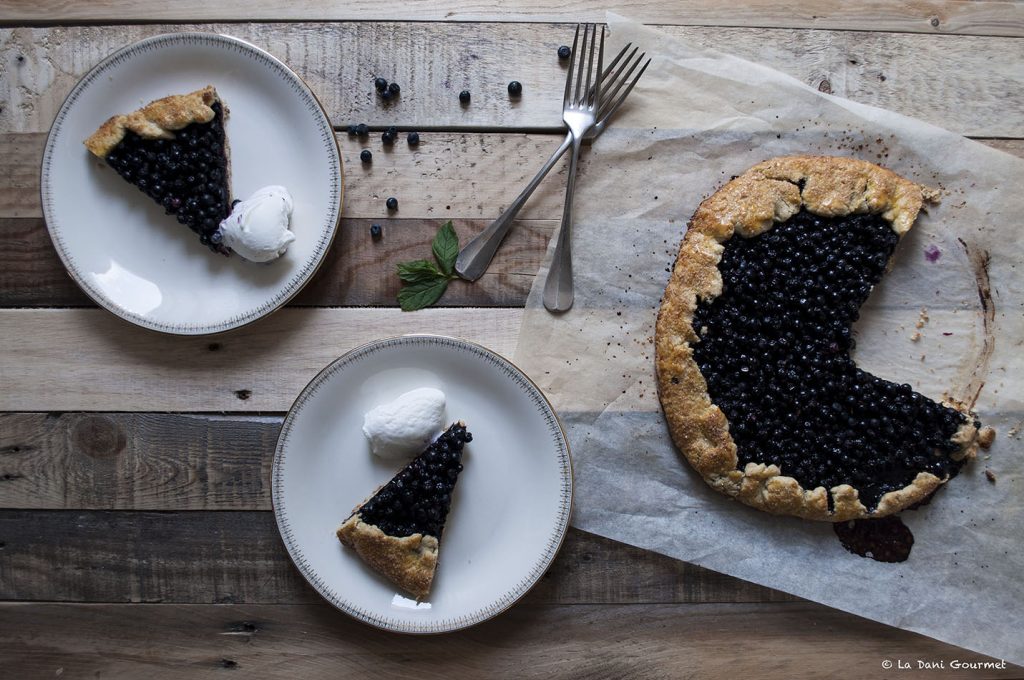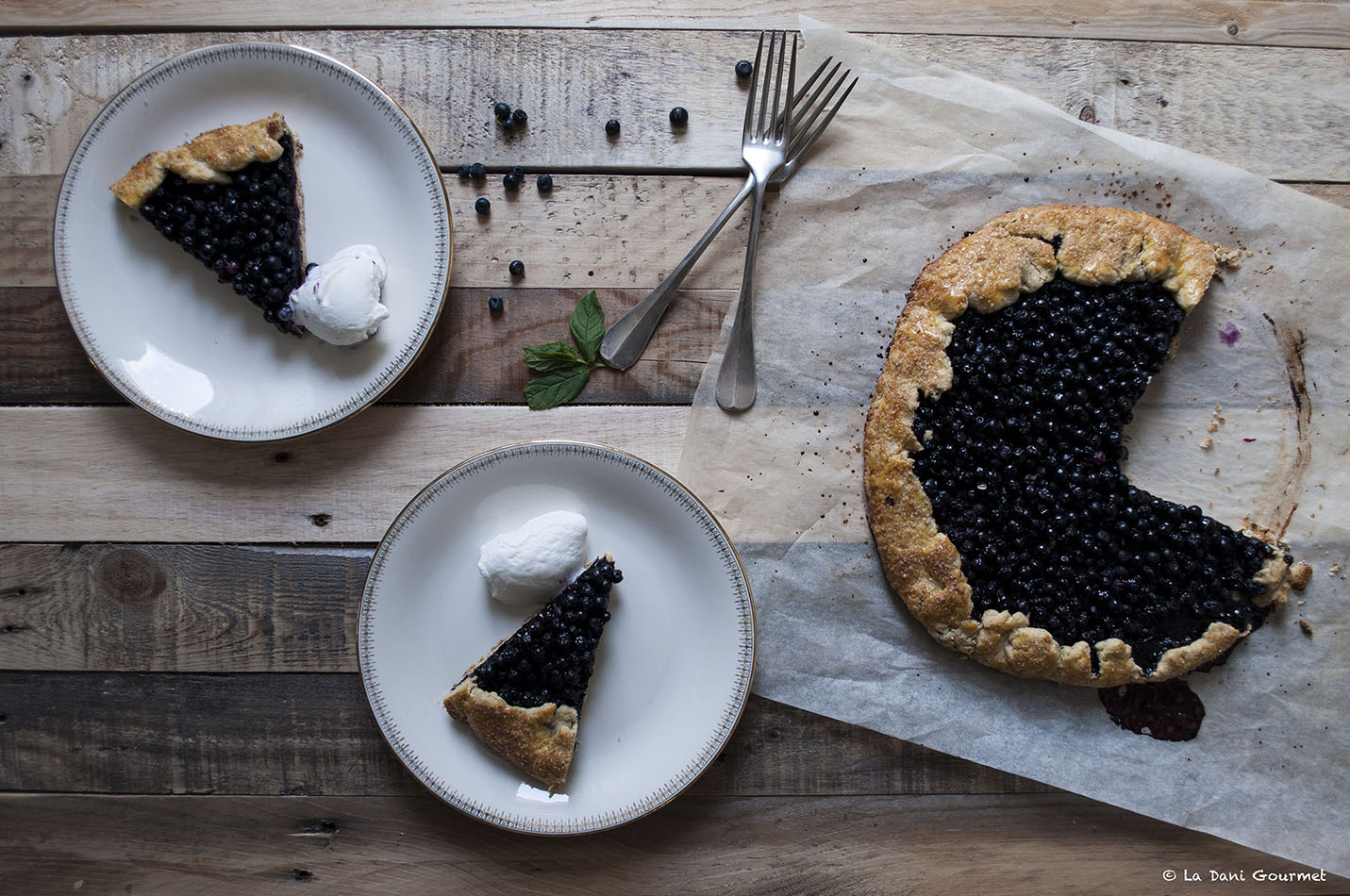 WILD BLUEBERRIES, SPELT AND ALMOND GALETTE
for the pastry:
120 g spelt flour
30 g almond flour
30 g corn starch
30 g cane sugar
110 g butter, iced and cubed
1 egg yolk
2-3 tablespoons ice water
lemon zest
a pinch of salt
for the filling:
400 g blueberries
50 g cane sugar
10 g corn starch
for brushing:
1 egg yolk
cane sugar
Mix the spelt flour together with almond flour, corn starch and cane sugar. Add the cubed butter and in a stand mixer or manually, combine them quickly until the butter is the size of small peas.
Add the lemon zest, the egg yolk, the salt and a couple of tablespoons of ice water, or enough to get a nice ball of dough.
Knead the dough a couple of times, using the "heel" of your palm, and then wrap it in plastic wrap, forming a 2 cm high disk. Let it rest for at least one hour.
In the meanwhile, wash blueberries and then allow them to drain. Carefully toss the blueberries together with corn starch and cane sugar.
Roll out the dough in a circle of about 28-30 cm, and pile the blueberry filling in the middle, leaving some centimeters of border completely free.
Fold the edges over the berries and brush the pastry with egg yolk and sprinkle with cane sugar.
Bake in a pre-heated oven at 180°C for about 30-35 minutes, or until the crust turns golden brown and the filling is dense and bubbling.
Serve it lukewarm or at room temperature, together with a scoop of fior di latte gelato.
Enjoy!
Summary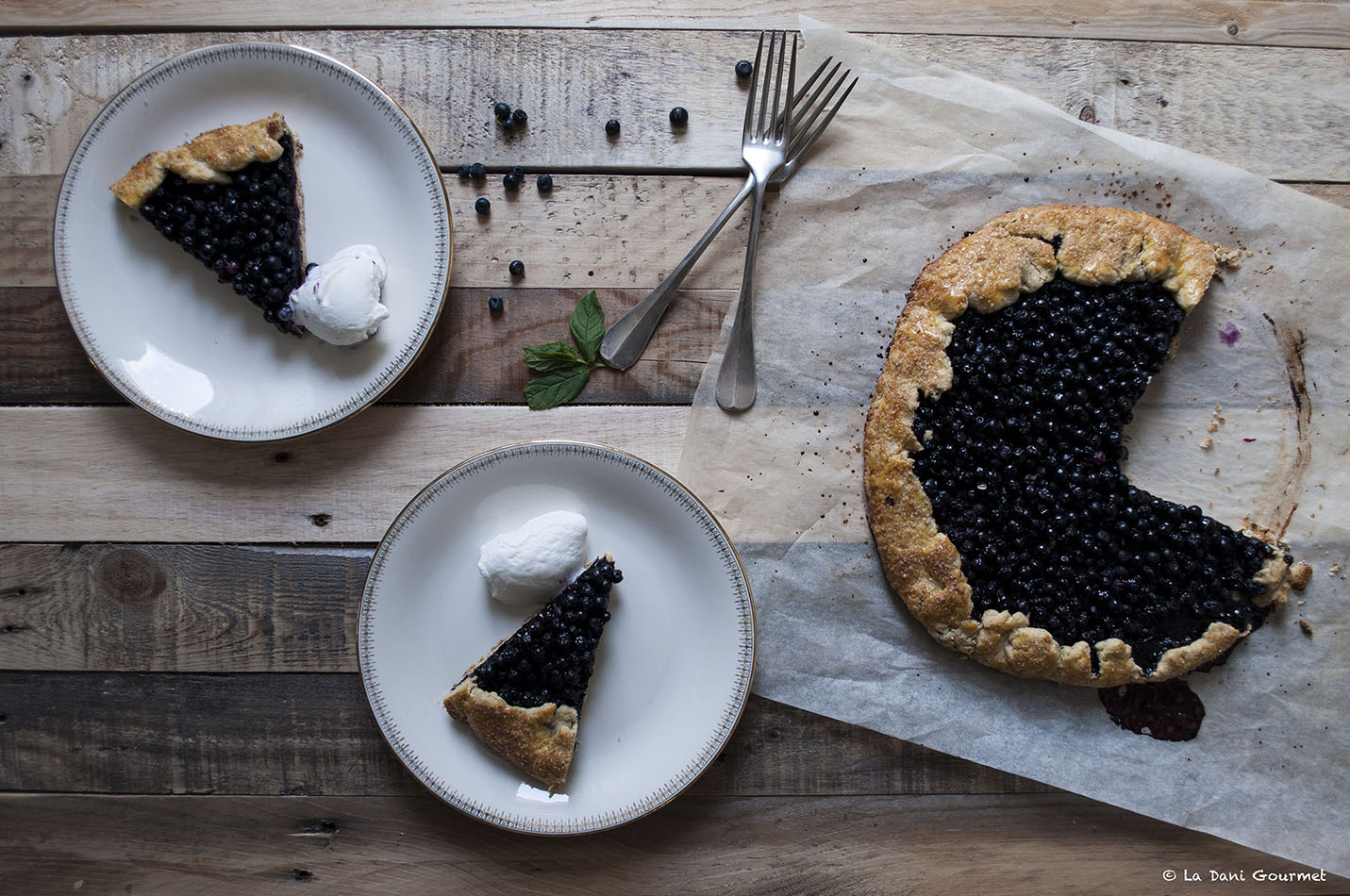 Recipe Name
Blueberry, Spelt and Almond Galette
Published On
Total Time
Average Rating





Based on 0 Review(s)
This post is also available in: Italian