If you aspire to be a real gourmet, you can't avoid studying and learning as much you can, both about food and wine. For this reason, last year I decided to start studying to become a Sommelier.
I've just passed the first level at the FISAR delegation here in Versilia , and together with my classmates we have recently visited a local vineyard of a small producer, the company Giardini Ripadiversilia. They are located in Seravezza, right at the back of Forte dei Marmi, in a territory between the sea and the Apuan Alps.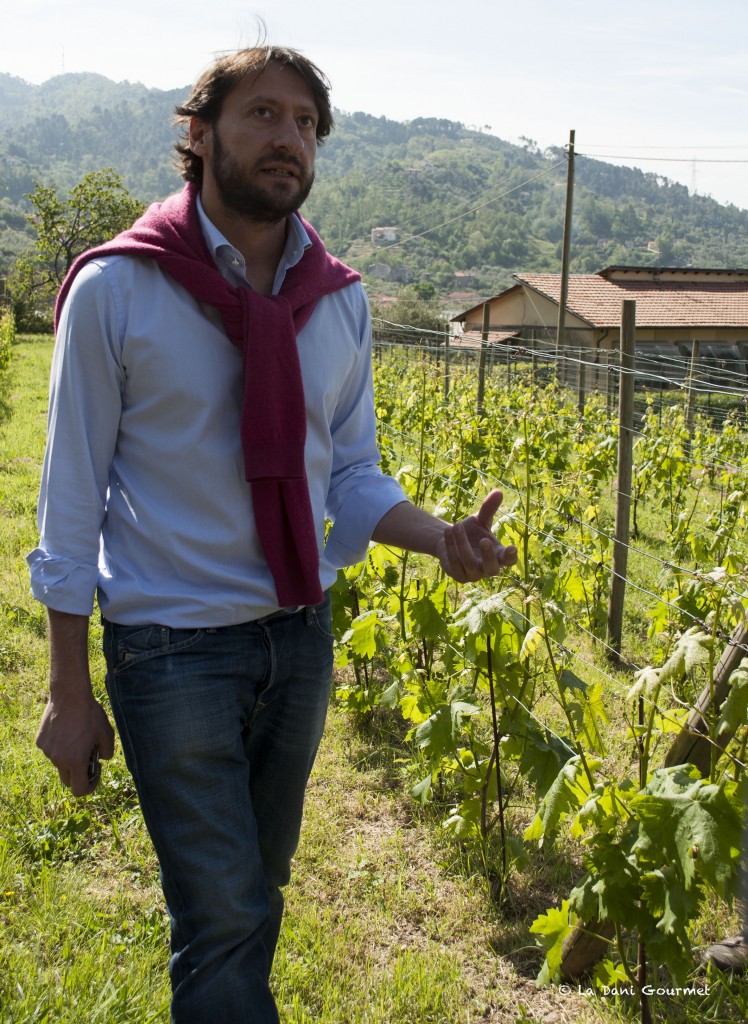 Lorenzo Svetlich, the owner together with his family, and the enologist Lamberto Tosi welcomed us. The activity started thanks to a huge passion of Lorenzo's family for winemaking; they started producing wine for themselves in the '80s, but it's since 2002 that the activity became a business.
Versilia is not a territory dedicated to winemaking; however Seravezza enjoys a privileged position, being featured with siliceous earth, which conveys acidity and minerality to wine.
Thanks to the help of Lamberto, they have expanded the vineyard and changed the wine varietals, if needed. On this hill nowadays, we find Vermentino, Cabernet Sauvignon, Merlot and Syrah, in parcels with different terrains and sun exposures.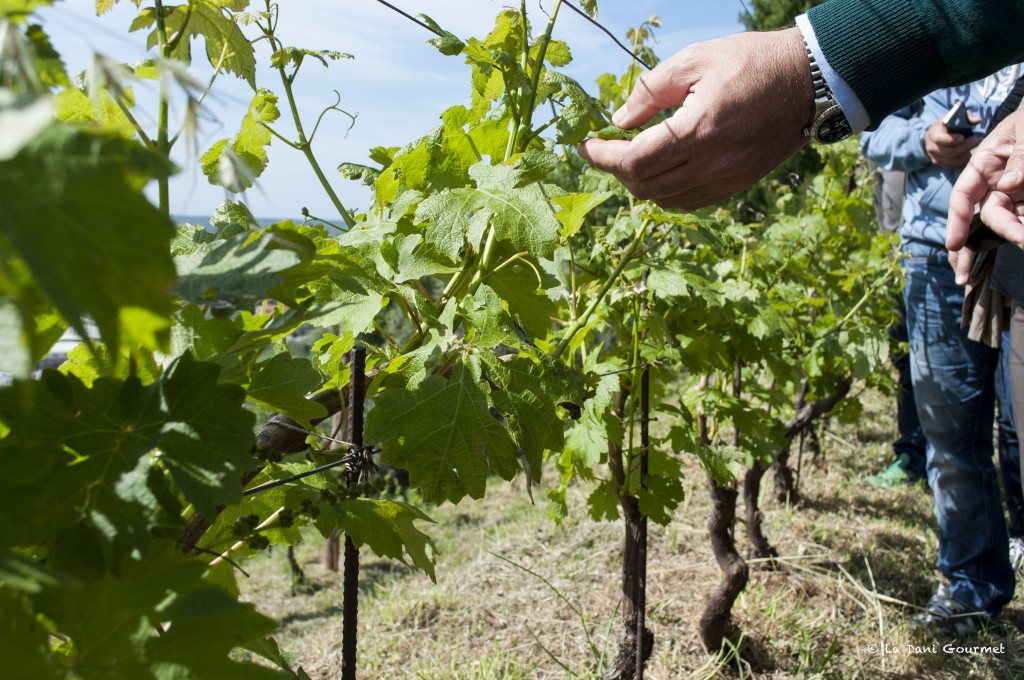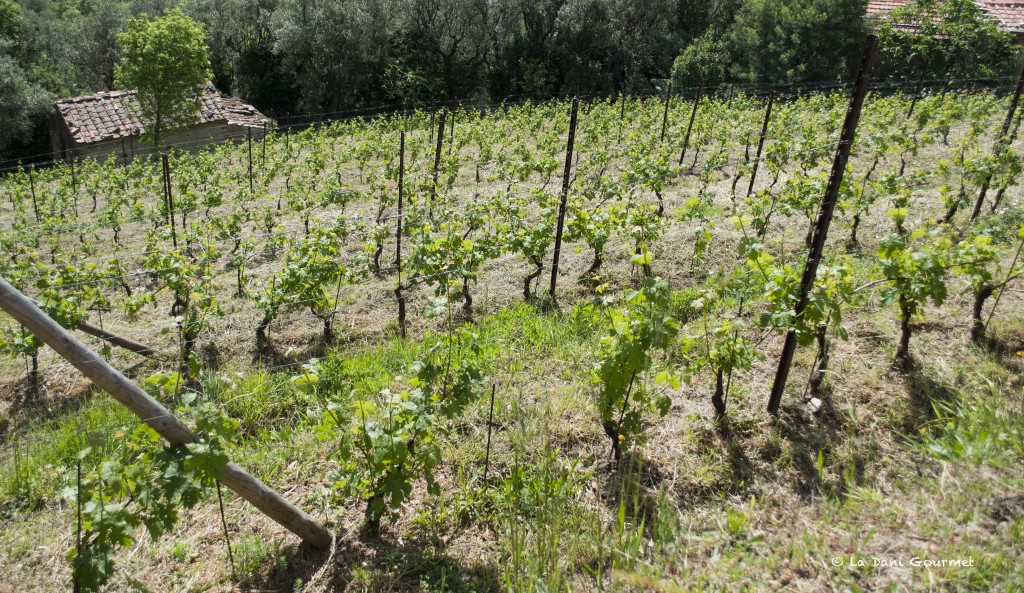 With trekking shoes, Lorenzo and Lamberto lead us on the terracing with Cabernet Sauvignon and immediately we realise how it is difficult to work on these irregular slopes.
Small vineyards together with a rocky terrain doesn't help the labors, which have to be completely manual, as in Cinque Terre, in Candia or in Valtellina. As the enologist explains, with these conditions it's not possibile to run the vineyard following the organic principles. Anyway, treatments are reduced to minimum, and when possible, they chose products compatible with organic agricolture.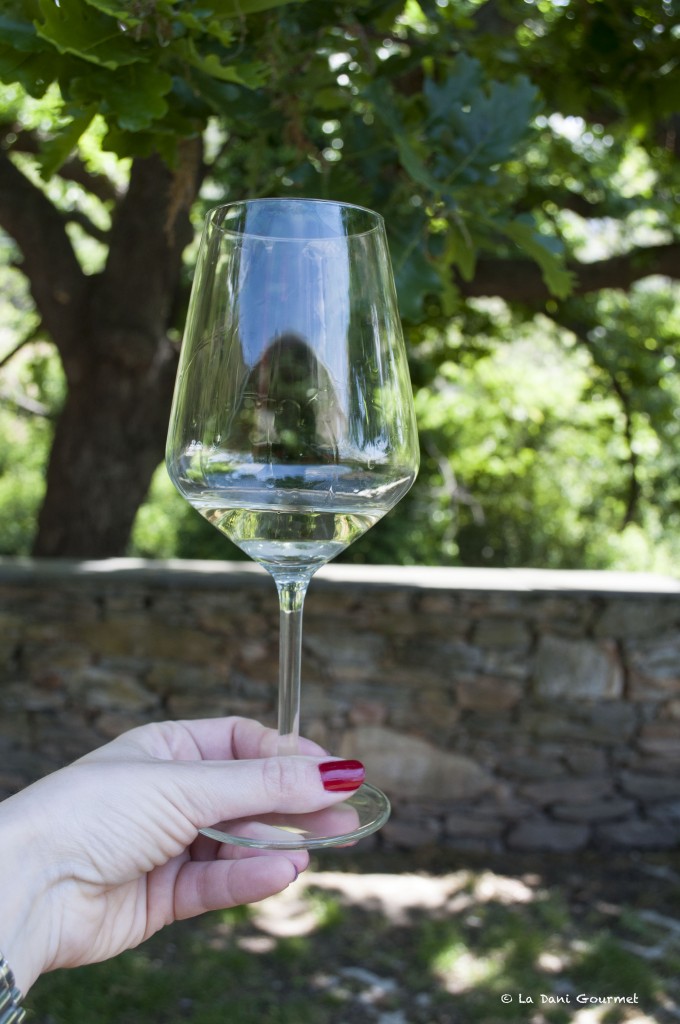 After visiting the vineyard, a nice wine tasting was waiting for us:
COLLI E MARE 2015
The Vermentino made in Versilia, produced with 95% Vermentino and 5% Chardonnay.
It features good aromatic qualities, such as lemons and mediterranean herbs; it has a strong sapidity.
COLLINE DEI MARMI 2009
The other white wine of Giardini Ripadiversilia; it's made with 70% Chardonnay and Pinot Noir, vinified as a white.
Golden yellow, with scents of lemons and honey. It could be aged till 10 years.
VIS VITAE 2013
A mix of Carbernet, Merlot and Syrah, to get a crisp wine.
In the past, this wine was produced with Sangiovese and a small quantity of Cabernet Sauvignon. Since 2013 Vis Vitae changed its soul, after the company expansion and planting new wine varietals, such as Merlot, Syrah and more Cabernet Sauvignon.
PASSITO
The last-born, it is produced with Traminer, Malvasia and Arneis, which conveys good acidity.
My thanks to the FISAR Delegation of Versilia for the opportunity and Lorenzo and Lamberto for their hospitality. Their work really enriches the Food&Wine offer of our land.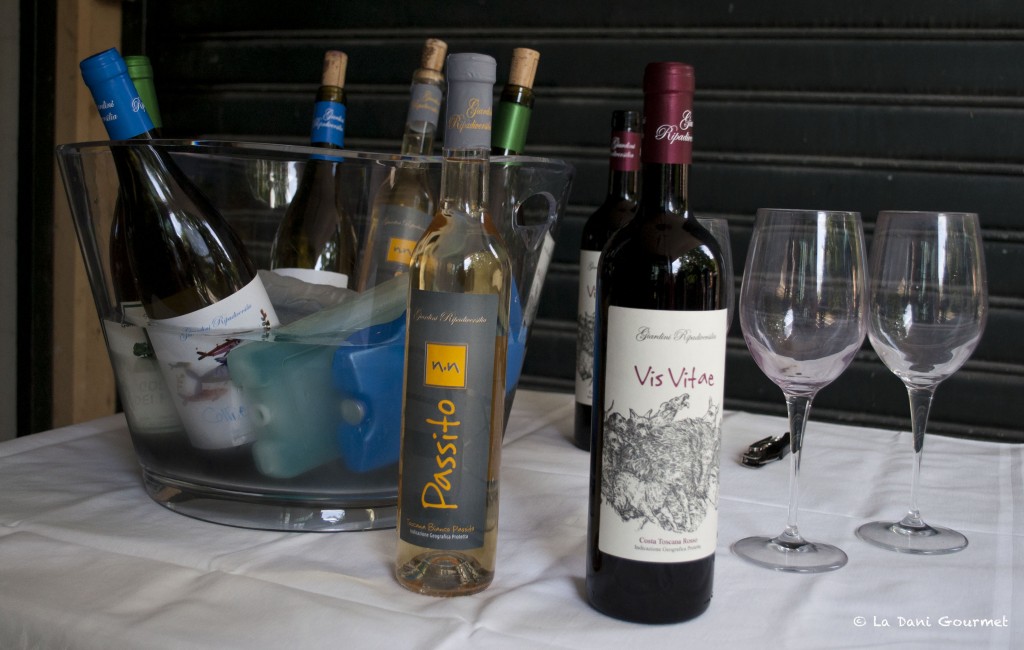 Useful contacs:
GIARDINI RIPADIVERSILIA
Via Privata Angelini 489, Ripa di Seravezza (LU)
Tel. +39 (327) 3881106
FISAR DELEGAZIONE VERSILIA
c/o Hotel Plaza & De Russie, Piazza d'Azeglio, Viareggio (LU)
email: versilia@fisar.com
This post is also available in: Italian