How is it charming the sea in wintertime?
Empty beaches, wet sand, the briny scent carried by the wind, the abandoned beach clubs, and the sea which looks even wider.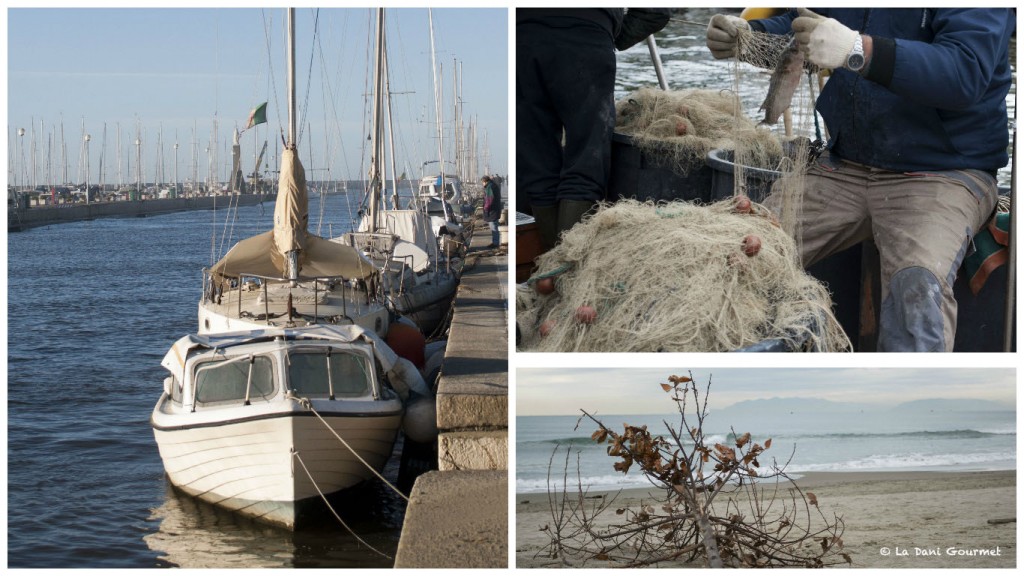 A beauty with a hue of melancholy and loneliness, which reminds me the works of Turner and Friedrich I studied at school.
Then, there are the fishing boats selling their fish, ok you can find them all year round, but now they have a nordic charm, with fishermen wearing heavy jackets and featuring the signs of wind and chill.
Cherishing this romantic imagine, I give you a recipe of a super quick, easy and light dish with squids and a high quality corn flour, the red Formenton Ottofile. This incredible product comes from Garfagnana and it has an intense flavour and a lovely colour. I will tell you more about this corn flour very soon!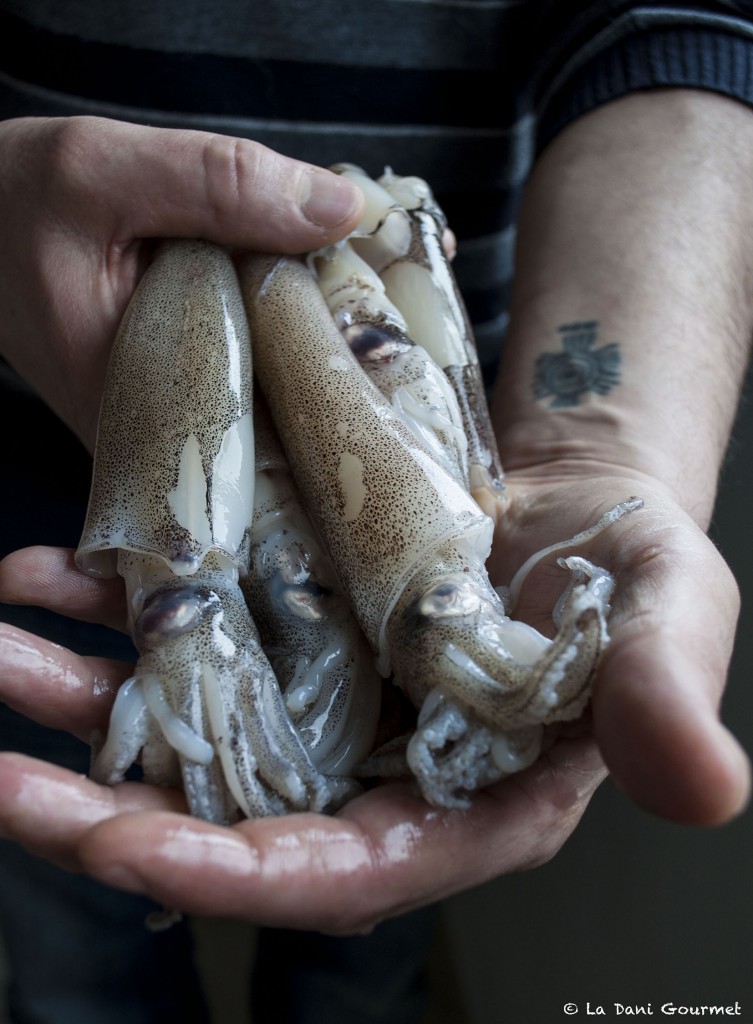 This is an appetizer, but it could be a main course if you raise the quantity of squids and add a vegetable side.
Corn flour is naturally gluten-free; therefore this dish could be served to gluten intolerants and to people affected by celiac desease.
SQUID SKEWERS AU GRATIN WITH CORN FLOUR "OTTOFILE", AND A GREEK YOGURT DIP WITH LIME AND DILL
for 4 people (as an appetizer)
600 g of squid, to be cleaned (you will end up with 400g)
corn flour, the Red "Formenton Ottofile"
EVOO
Maldon salt
for the dip
150 g Greek yoghurt
1/4 of a lime
dill
salt, frehsly grated pepper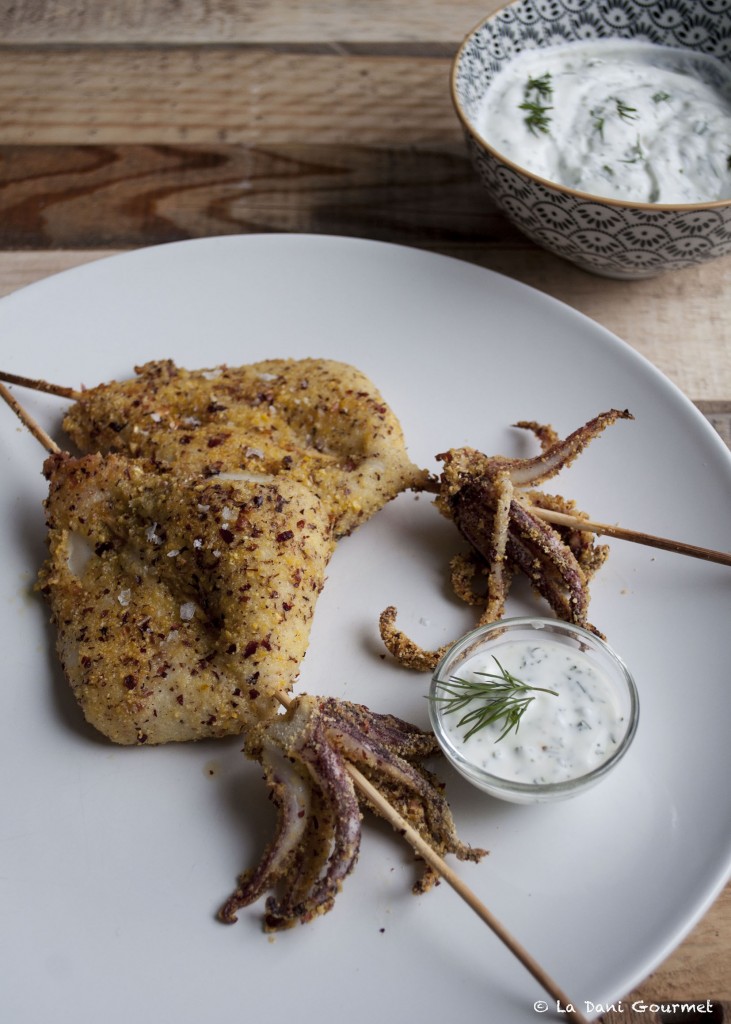 Carefully clean the squids. Remove the skin, the eyes and the "tooth" within the tentacles. Wash them well under running water.
Drain the extra water and cut open the body so you have a flat piece of squid.
Cover the squid bodies and tentacles with the corn flour "Formenton Ottofile" and thread onto bamboo skewers.
Cover a baking tray with baking paper, place the skerwers on it and sprinkle extra vergin olive oil on both sides of the squid body and tentacles.
Bake in a preheated oven at 200° for about 15 minutes (it depends on the size of the squids), turning halfway through. The last 2-3 minutes, switch on the grill to get a crunchy texture.
In the meanwhile, prepare the yoghurt sauce.
In a small bowl, place the Greek yoghurt and stir it with the lime juice, some chopped dill and adjust with salt and pepper.
Season squids with Maldon salt and serve immediately with some yoghurt dip.
Enjoy!
Summary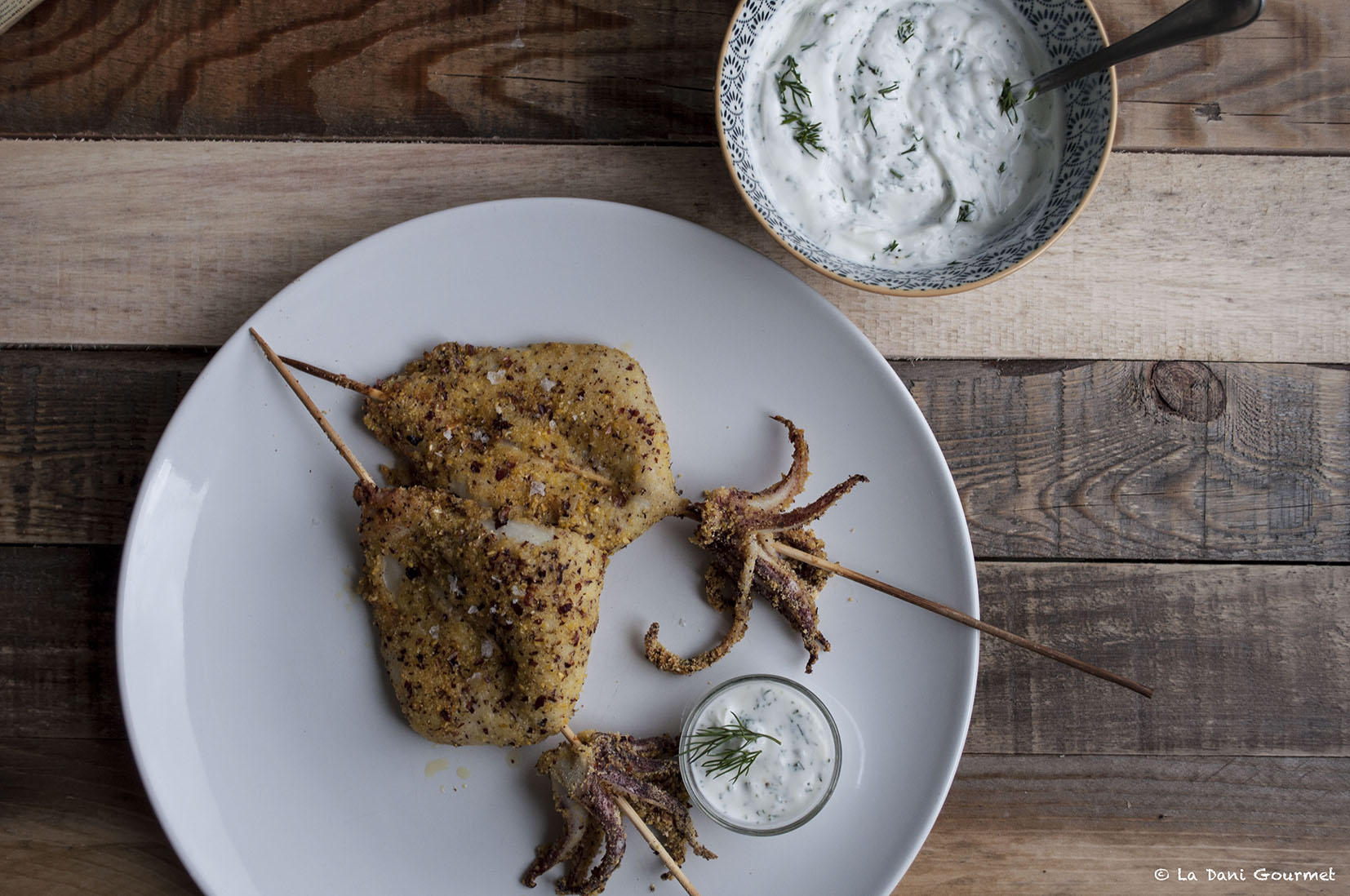 Recipe Name
Squid skewers au gratin and Greek yogurt dip, with lime and dill
Published On
Total Time
Average Rating





Based on 0 Review(s)
This post is also available in: Italian