Before the beginning of summer, I wanted to share a recipe based on chocolate, an ingredient I love so much, and that, I, unfortunately, eat so little.
We have to thank dear Maya people to have started cultivating the cacao tree, whose beans were already used for a nutritious yet scrumptious drink, which had a lot in common with our hot chocolate.
A drink that rapidly spread all around the world; in the book Gli Aristopiatti, I learnt that churchmen had a sweet tooth for this drink, so that in 1664 cardinal Francesco Maria Brancaccio allowed the "brodo indiano" (Indian broth, the name used at that time for hot chocolate) also during fasting, as long as It was made with water.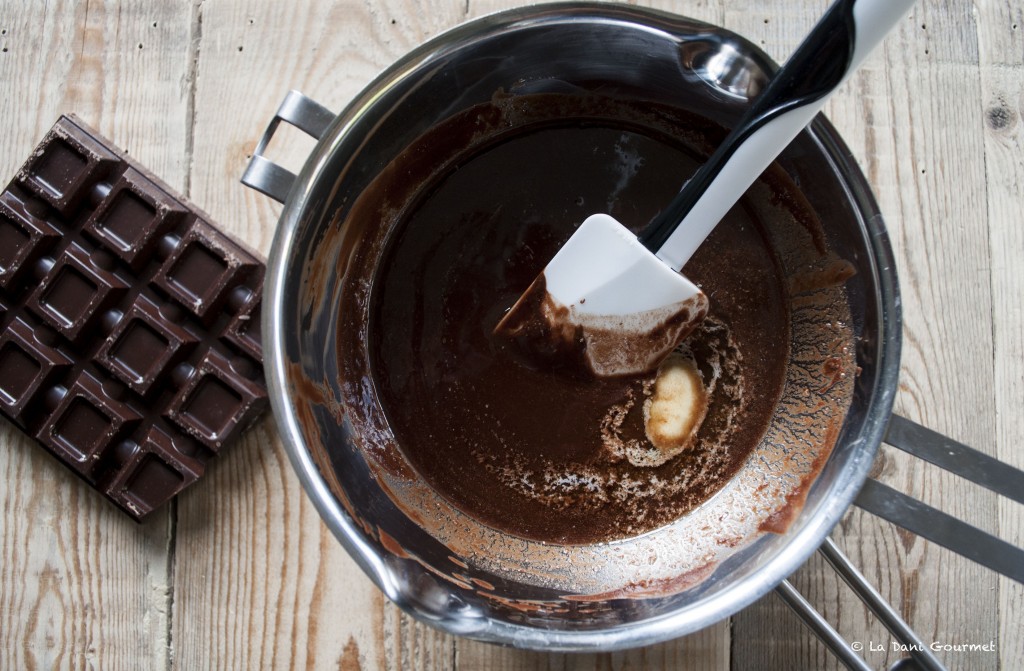 In Italy it's still not so famous, but being honest, Brownie is one of the best chocolate cake ever. Some people prefer it cakey, but for me the best should be fudgy, with a melt-in-your-mouth inside.
Traditionally it's prepared in a square tin, so that you can easily cut them into squares, to be eaten directly with your hands.
As it is very simple dish, you have to chose the best ingredients. Use high-quality butter, and the best chocolate you can find; ideally Domori or Amedei.
This is Ruth Reichl's recipe, a famous American food reporter and food writer. The recipe for this brownie comes from her most famous book "Tender at the Bone". I reduced the quantity of sugar (from 400g to 250 g) since Ruth choses an unsweetened chocolate, while I used semisweet.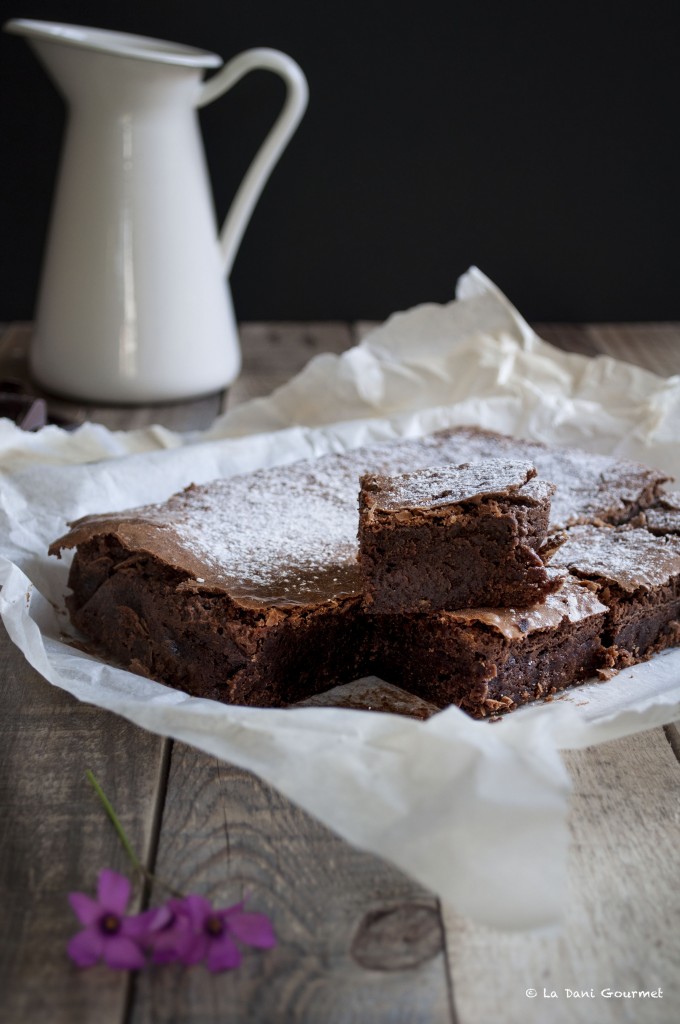 RUTH REICHL'S BROWNIE
per 2 tins of 21 x 16 cm
150 g high quality butter
150 g high quality chocolate
4 eggs
250 g sugar
120 g flour, sifted
1/2 teaspoon salt
1/2 vanilla bean
1.Heat up the oven at 200°C. Cut the chocolate into small pieces and melt it together with butter in a heatproof bowl, over a pan of simmering water (bain marie technique). Scrape the seeds inside half a vanilla pod and add them to the chocolate and butter mixture.
2.In a stand mixer or using an electric beater, beat the eggs together with salt and sugar for about ten minutes. You have to get a light and fluffy batter.
3.Add the melted chocolate and butter, continue beating and add the sifted flour in small batches. Cover the tins with baking paper and pour the mixture in them. Reduce the temperature to 180°C and bake for about 30-35 minutes.
As Ruth says, you test with a toothpick, it should come out not completely clean, since the best brownies are fudgy in the inside.
Let it cools down, and cut it into squares. You will notice a nice crackling surface, which gives brownie its typical look.
Enjoy!
Summary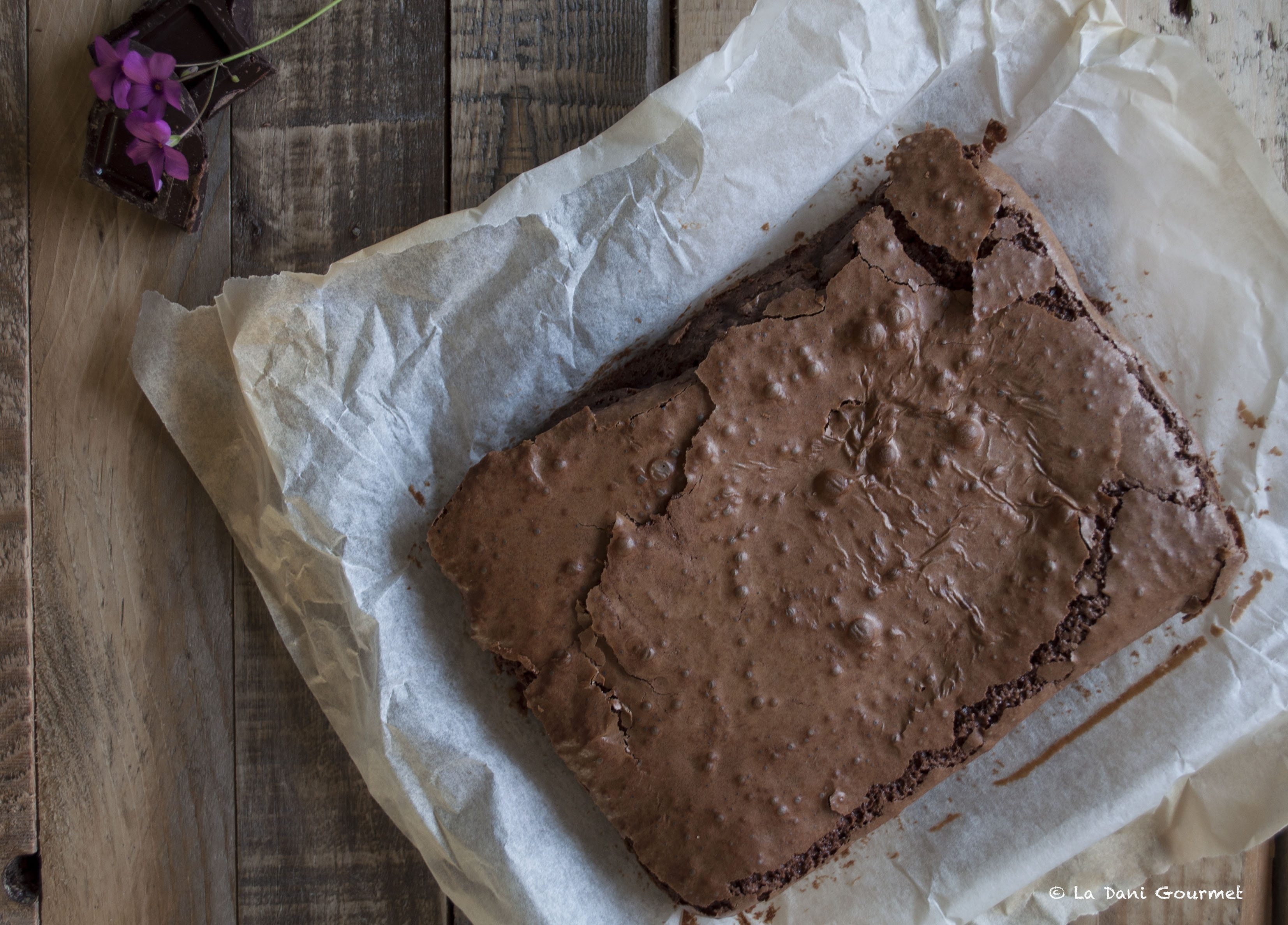 Recipe Name
Ruth Reichl's Brownie
Published On
Total Time
Average Rating





Based on 0 Review(s)
This post is also available in: Italian