Apples and Cinnamon. Just a few other ingredients are able to easily create a successful comfort food as apples and cinnamon.
Their aroma mixes together with lots of travel memories. I remember when I helped out my Mutti, during my two-months stay in Austria, making her great strudel, the Hausgezogener Apfelstrudel that sooner or later I'll share on these pages.
I close my eyes and I feel like smelling the intese scent of Appeltaart, that guided me into Patisserie Kuyt in Amsterdam, on a chilly January weekend some years ago. All happy moments, since that's the Apple&Cinnamon effect.
Here you can find my favourite Apple and Cinnamon Cake. A fragrant, melt-in-your-mouth cake, whose original recipe comes from the book "Il grande libro della vera Cucina Toscana" by Paolo Petroni, but I made some personal variations.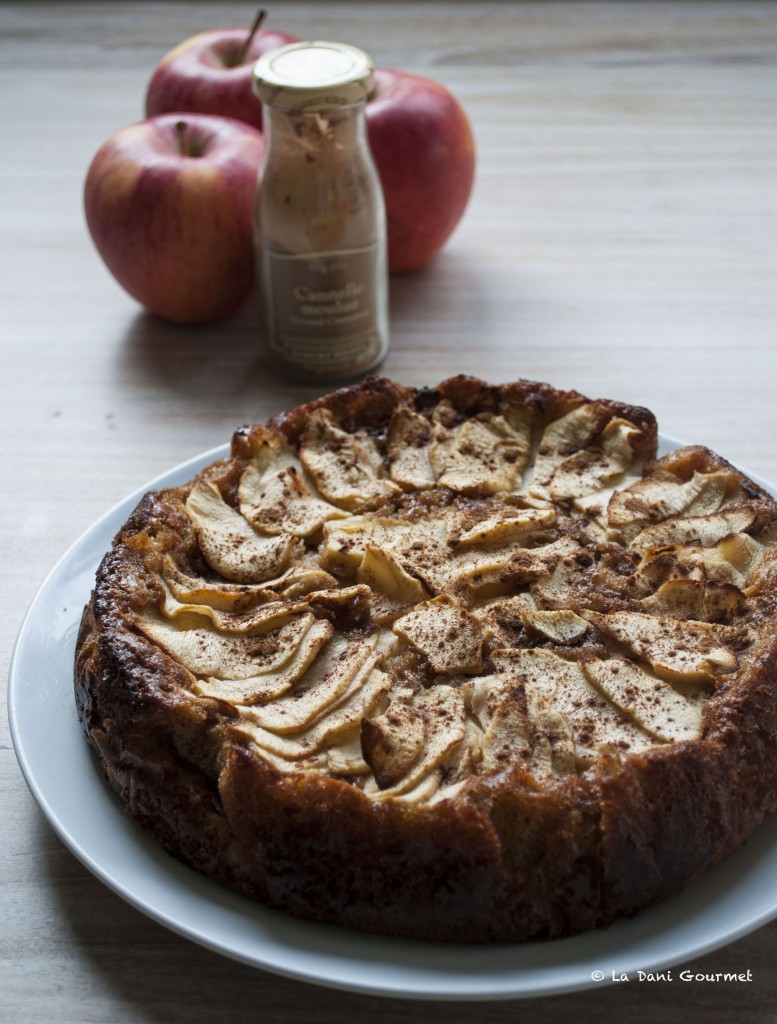 APPLE AND CINNAMON CAKE
4-5 medium size apples, about 1 kg
100 g soft unsalted butter, removed from the fridge 1 hour before
150 g granulated sugar
50 g brown sugar
3 eggs
120 g flour
120 g milk
1 packet baking powder
cinnamon
half a lemon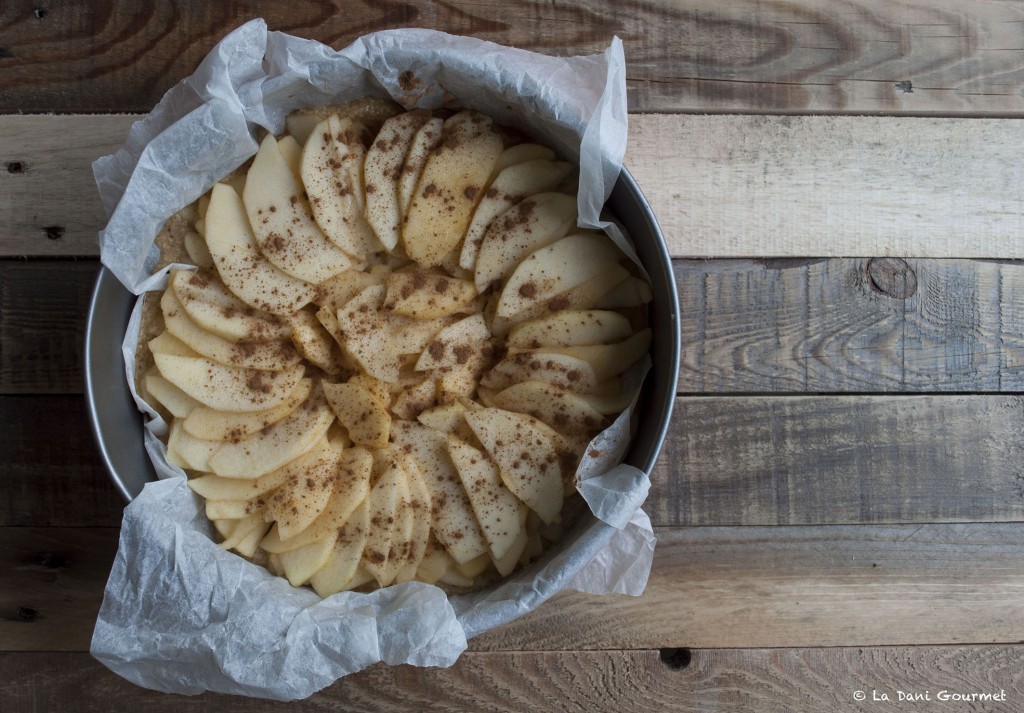 1.Preheat the oven at 180°.
2.Peel off the apples, divide into quarters and slice them thinly. Sprinkle some lemon juice to prevent browning.
3.Mix well with a wooden spoon the soft butter together with the two types of sugar, until it's creamy.
4.Using a whisk, add one egg at a time. Then add milk and sifted flour in small batches, one after the other. At last add baking powder and cinnamon. I like cinnamon really much, and I usually add two teaspoons.
5.Wash a piece of baking paper, dry it off, and use it to cover a baking mould with a diameter of 23-24 cm.
6.Pour the batter into the mould, and place the apples slices making a sunburst pattern and pushing them a little into the batter. The apples seem to be (and they actually are) a lot, but they are all necessary.
7.Sprinkle with some extra cinnamon and bake for about 50 minutes at 180°.
I usually put a piece of tin foil after 35 minutes, to prevent the cake from burning.
Try it lukewarm with some vanilla-custard ice cream. It's mind-blowing.
Enjoy!
Summary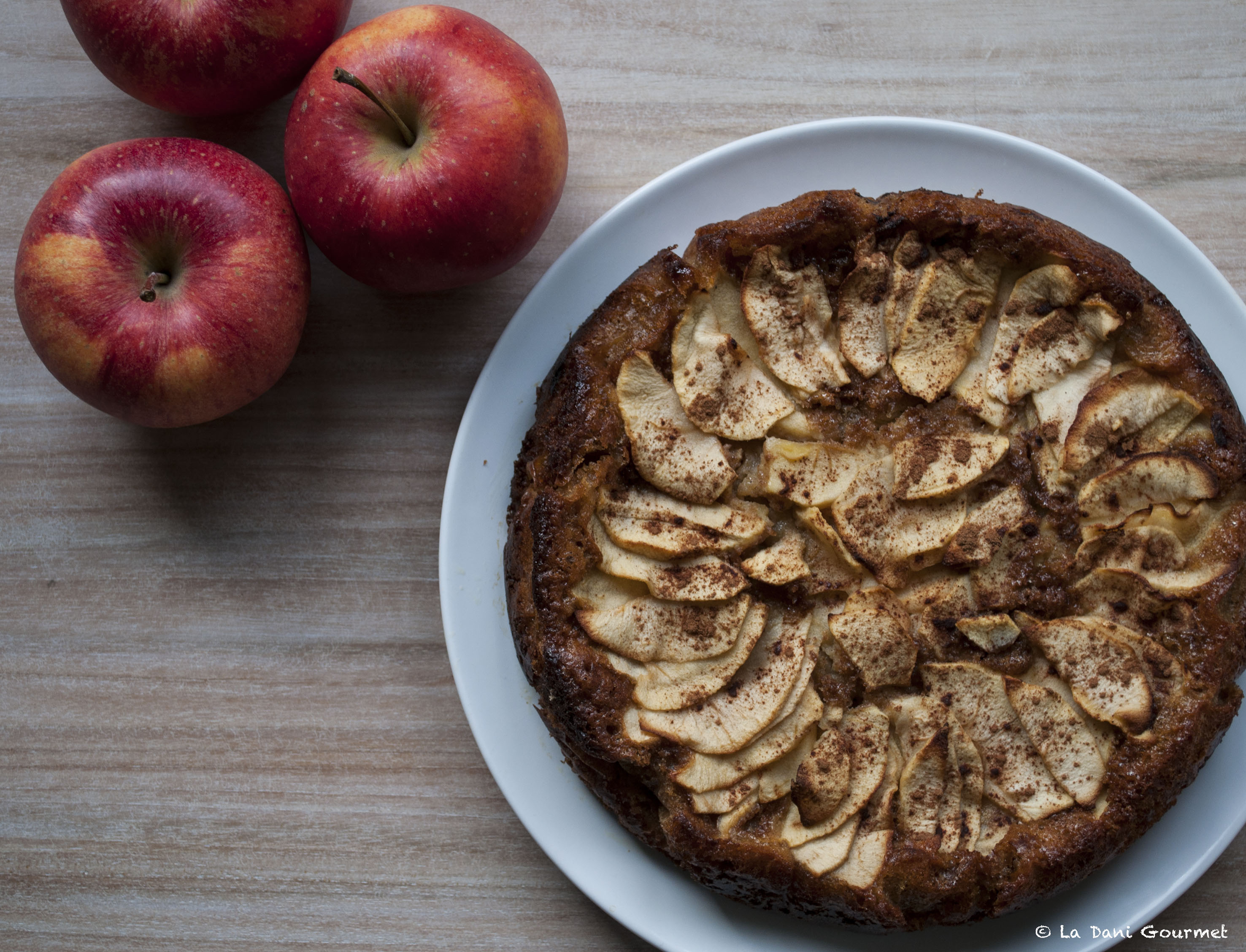 Recipe Name
Apple and Cinnamon Cake
Published On
Total Time
Average Rating





Based on 0 Review(s)
This post is also available in: Italian