The first time I tasted this dish I was sixteen. I was having lunch at the house of my friend's father. The parents of my friend were divorced and it didn't happen frequently that I went there, but I still remember how happy I was every time she invited me there.
I loved so much the house. It had a bohemian-like allure, with big and full bookshelves and that kitchen that I loved so much. I liked that there wasn't a dining table in the kitchen; I have never liked kitchen where you can eat. It was so bright and I loved the industrial-style window facing the garden.
I loved so much also the way the woman of my friend's father used to cook. I couldn't complain about my mother, but she had a totally different way of cooking.
This woman was a part herself of the kitchen: she moved with elegance and awareness through stoves and ingredients. She didn't doubt about herself, she alway knew what to cook, taking inspirations from the dishes she knew and trusting her capability of mixing flavours.
Also those dishes that were just tradititional to her, they looked just amazing to my eyes. I remember the first time she prepared in front of me this pesto alla trapanese, that she called just pesto siciliano.
She took the blender and put inside perfectly ripe tomatoes, some fragrant basil leaves, peeled almonds, some evoo, a piece of garlic and she seasoned with salt and pepper. She blended well and the sauce was ready to season the pasta that was cooking on the stove.
I loved this pasta at first taste, and it's just some years later I discovered it was a traditional dish from Trapani, where it is married with a specific and curly pasta type, the busiate.
Choose ripe tomatoes and the best basil leaves and you'll be able to arrange a dinner with friends in less than ten minutes. Moreover this dish can be enjoyed by vegan friends too!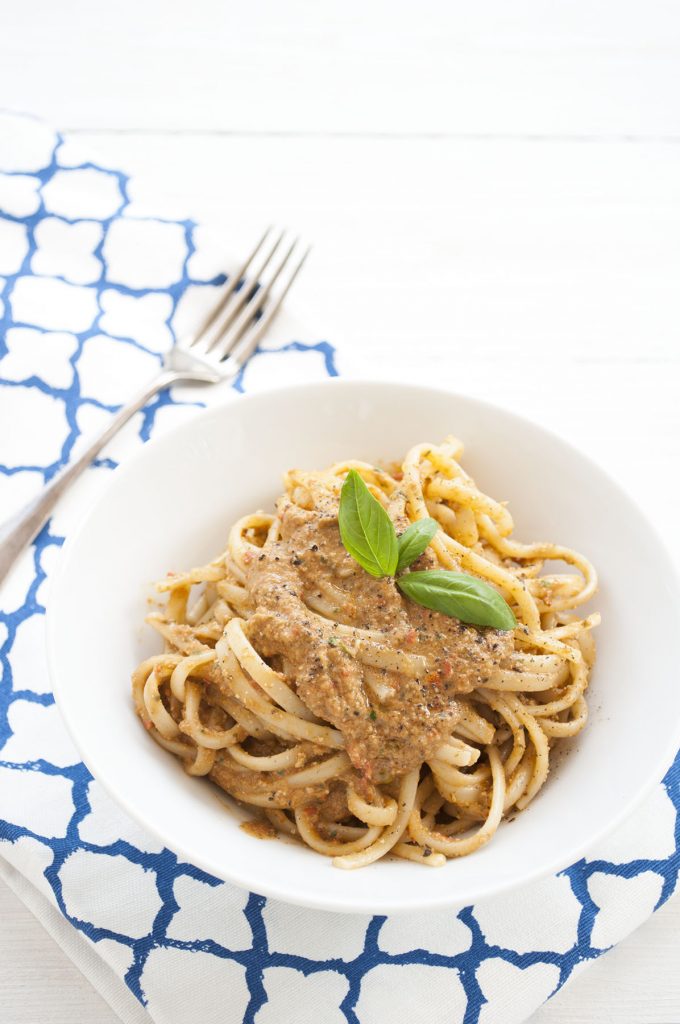 LINGUINE ALLA TRAPANESE
Ingredients for 2 people
300 g ripe tomatoes
20 g basil
20 g almond
½ garlic clove
evoo
salt
pepper
250 g linguine or other pasta
1.Wash the basil, remove the inside part of the garlic and cut the tomatoes into pieces and remove the seeds.
2.Cook pasta in abundant salted water.
3.While the pasta is cooking, blend all the ingredients: tomatoes, basil, almonds, some evoo, salt and pepper. Taste and eventually adjust with extra salt and pepper.
4.Drain pasta and season with the pesto. If you pair it with fusilli or penne is perfect also as a cold dish
Enjoy
Summary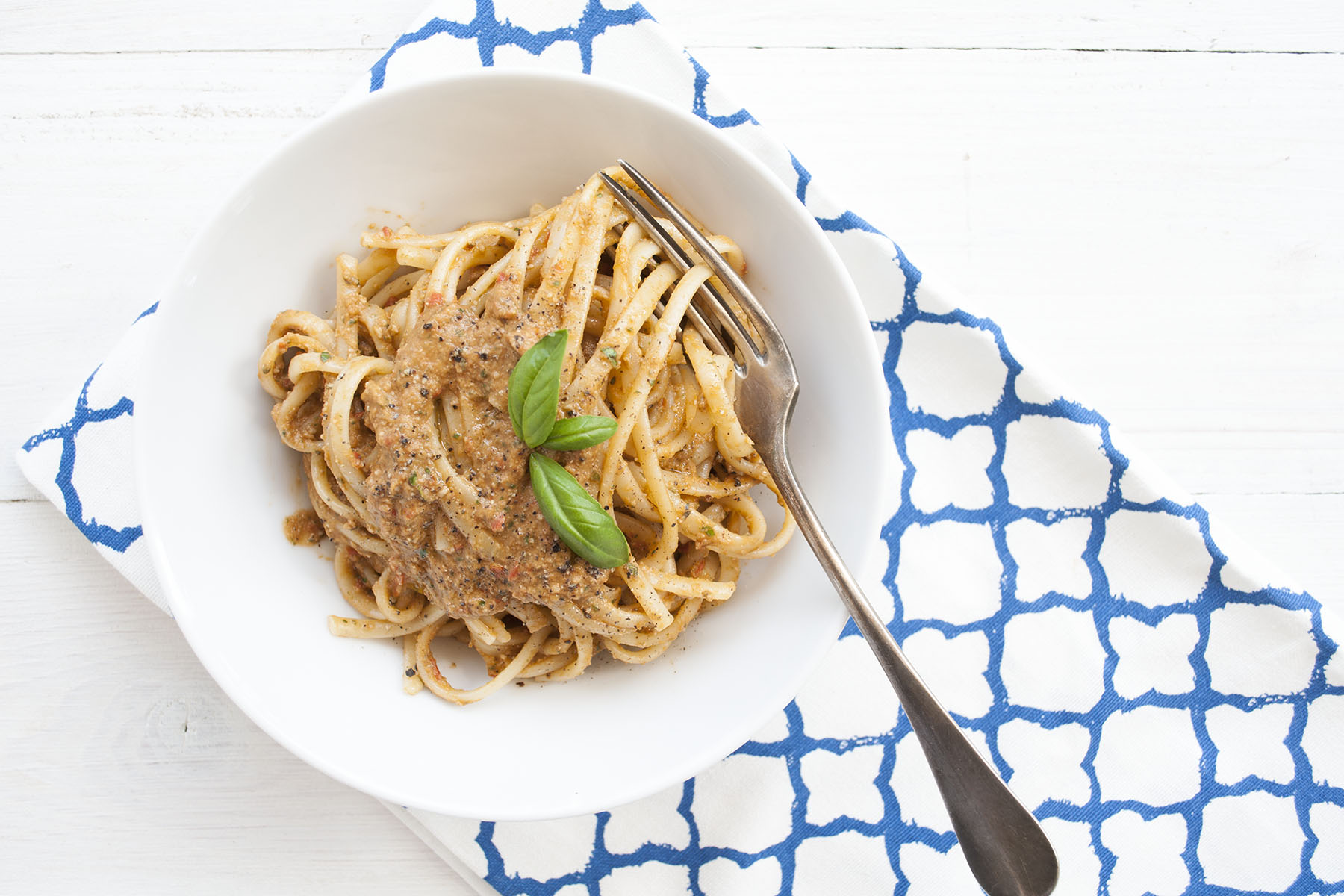 Recipe Name
Pesto alla trapanese
Published On
Total Time
Average Rating





Based on 0 Review(s)
This post is also available in: Italian