When you invite a friend for dinner, and you have peppers on the menu, sometimes it happens they say "no, please! They are so difficult to digest". If by chance the recipe include garlic and/or onion, you should really think to chose a plan B.
The recipe I'm showing you today suits everybody, even those anti-peppers friends.
The secret to get more digestible peppers is removing their skin, which is normally quite a hard task.
Cooking peppers in the oven at high temperatures will give them a lovely smokey flavour, and it will also help you in peeling them off. When the peppers are ready, you have to remove them from the oven and put them in a plastic bag (suitable for food) and close it. The steam happening in the bag will separate very well the peppers flesh from their skin, and after some minutes you will be able to accomplish this task without scorching your fingertips.
I season them with extra virgin olive oil, some salt, some fresh chilli and garlic, that I will remove before serving them. They are amazing on a piece of good bread, or a side dish with grilled chicken.
As you will see in the recipe, I use yellow peppers, which are more delicate and aromatic, but red peppers would be ok as well.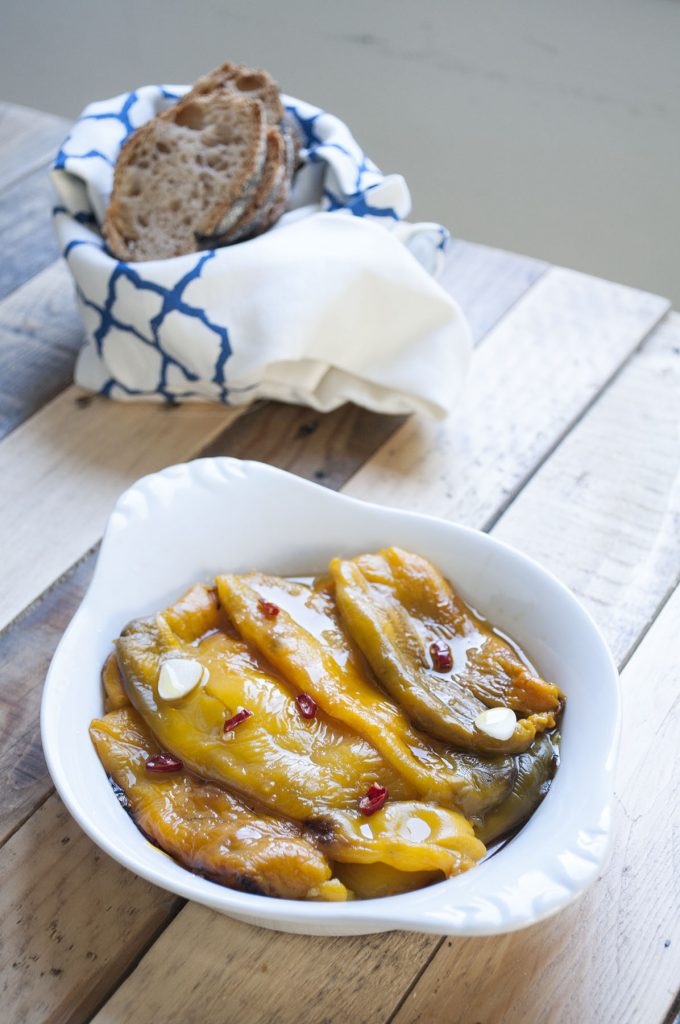 PEPERONI AL FORNO CON AGLIO E PEPERONCINO
3-4 yellow peppers
2 garlic cloves
fresh chilli
extra virgin olive oil
salt
1.Halve the peppers, remove the stalk, the seeds and wash carefully under running water.
2.Place the peppers, face down, on a baking tray covered with baking sheet and bake at 200°C for about 25-30 minutes. Peppers are ready when they get roasted and you will see bubbles under the peppers skin.
3.Remove peppers from the oven and immediately put them in plastic food bag and close well. After 15-20 minutes, but even more, take the peppers and remove the skin (very easily!).
4.Place the roasted peppers in layers in a flat bowl and season each layer with evoo, salt, some thin slices of garlic and fresh chilli.
5.Let the flavours combine together for at least one hour and then serve with some fresh bread, or as a side dish. It can be stored for some days in the fridge.
Enjoy!
Summary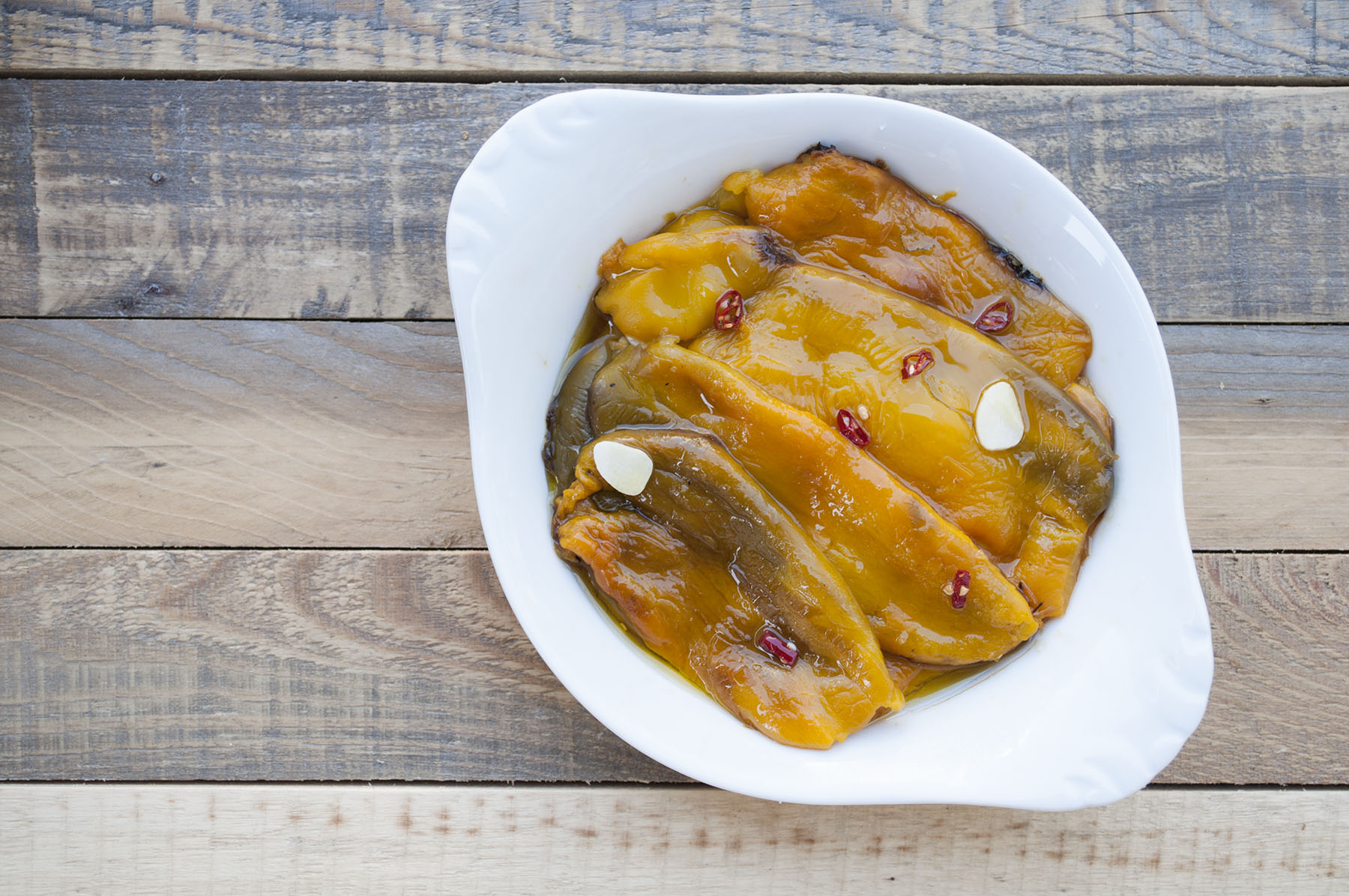 Recipe Name
Roasted peppers with garlic and chilli
Published On
Average Rating





Based on 0 Review(s)
This post is also available in: Italian