I have been to Sicily only once some years ago, during a 5-day trip with the aim to discover as much as we could and taste every Sicilian food on our way.
I have many memories about that region. Pictures of beaches, markets, temples and cathedrals melt together with a lot of good food: from the street food in Palermo, to the Cous cous in San Vito lo Capo, or the amazing almond paste biscuits of Erice.
A lot of traditional Sicilian food is quite modern, being featured with complex and both contrasting flavours (sour and sweet, or savoury and sweet) and textures.
The dish I remember at most is a spaghetto con le sarde (spaghetto with sardines), eaten in a narrow street of Cefalù, in a tiny restaurant, whose name, unfortunately, I don't remember.
I already knew this dish, but I hadn't tasted it yet. Each bite was an explosion of contrasting flavours, which balanced together in my mouth. I just couldn't help eating the whole plate, one bite after the other.
The fatness of sardines, the freshness of wild fennel, the sweetness of dried sultanas and the crunchiness of pine nuts and muddica atturrata, the traditional toasted Sicilian bread crumbs. A simply perfect dish.
The recipe I'm sharing today is a typical Sicilian starter called "sarde a beccafico", which has a lot in common with my beloved pasta con le sarde, consisting in sardines stuffed with toasted bread crumbs, pine nuts, sultanas and lemon zests. I often prepare sarde a beccafico, since they are amazing with an aperitivo combined with some chilled Grillo wine.
The name of this dish comes from the similarities of these rolled sardines with a small bird carrying this name.
The recipe comes from "Ricette di Osterie e genti di Sicilia", a book I bought during that trip in Sicily.
Choose sardines which are not too small, so you will be able to stuff them properly.
SARDE A BECCAFICO – SARDINES STUFFED WITH TOASTED BREAD CRUMBS, SULTANAS, PINE NUTS AND LEMON ZESTS
500 g sardines, not too small
1/4 of an onion
100 g bread crumbs
50 g pine nuts
50 g sultanas
zests of 1 lemon
salt, pepper, a small pinch of sugar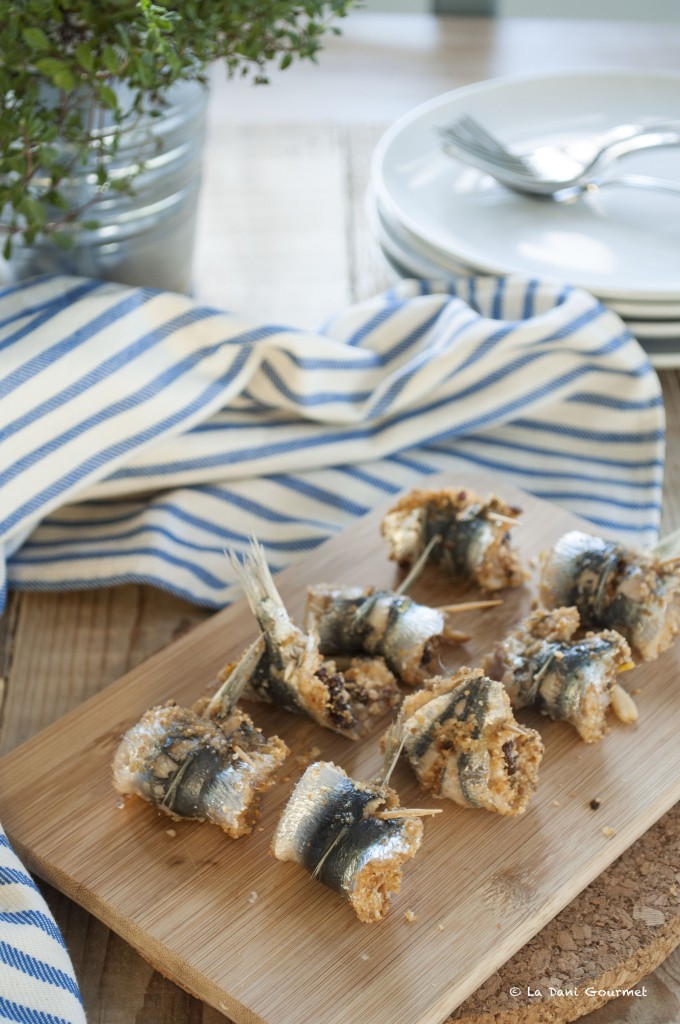 1.Remove the head and the offal from sardines; remove also the fishbone, trying to keep the tail. Wash carefully and let them dry.
2.Soak sultanas for ten minutes. In the meanwhile cut thinly the onion and let it sauté together with some evoo in a non-stick pan. Add the bread crumbs and toast them at low heat; keep stirring with a wooden spoon, until it gets a nice and golden colour.
Now add the drained sultanas, the pine nuts, the lemon zests, the pinch of sugar. Season with salt and pepper.
3.Stuff sardines with the filling and roll them, securing with a toothpick. Carefully place the stuffed sardines on a baking tray covered with baking paper and drizzle with some good evoo.
4. Bake in a pre-heated oven at 180°C for about 8 minutes, if the sardines are medium size, or for about 10-12 minutes if they are bigger.
Enjoy!
Summary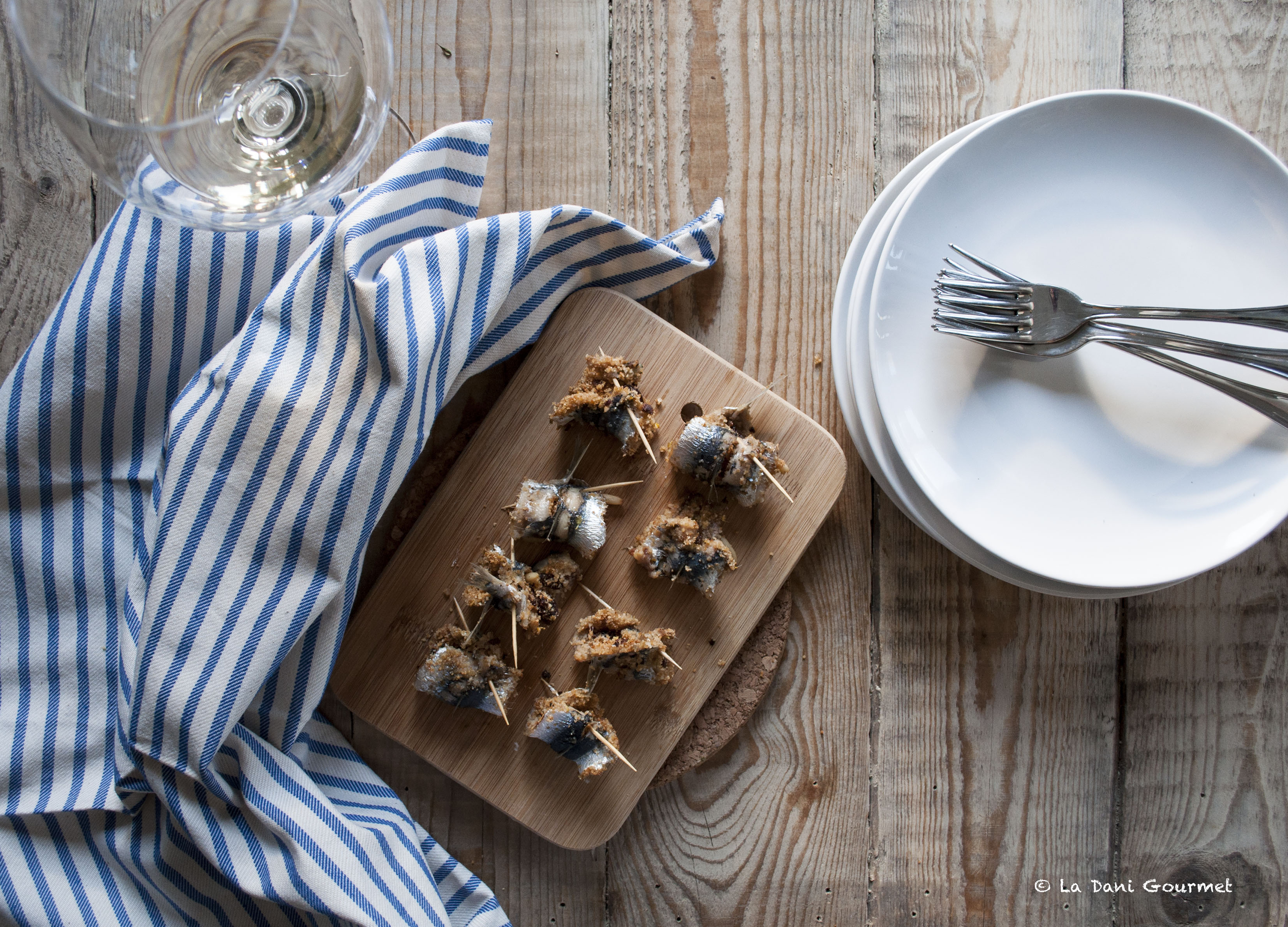 Recipe Name
Sarde a beccafico, the recipe
Published On
Average Rating





Based on 0 Review(s)
This post is also available in: Italian