Who doesn't know Jamie Oliver?!
He is a real star also here in Italy, thanks to his Tv programs, books, magazine and his widespread online presence.
Around the concept of healthy, fresh food, cooked with seasonal and quality ingredients, Jamie has created a real brand, which makes him one the richest chef in the world.
Apart from money, Jamie struggles against obesity, which is caused mainly by processed food, due to excess of sugar and fat. A big issue concerning many countries, above all the US, where fresh, sustainable and home-cooked food is an exception.
Italian people, who grew up with mammas and nonnas, are not used to this kind of issue, but we do experience many other problems Jamie is trying to face: such as food waste and the importance of choosing sustainable food.
To create awareness around these themes, Jamie every year celebrates the Food Revolution Day. This year happened on the 22nd of May and many famous chefs around the world participated through many Facebook live videos. Also Donna Hay joined the cause and during the live video she prepared two easy, fast and healthy recipes.
Here I'm sharing one of these recipes: delicious fritters made with feta and zucchini, who have recently come back on our markets.
They are an amazing main course during summer, together with some fresh veggies and maybe a light Greek yogurt dip.
I just loved them!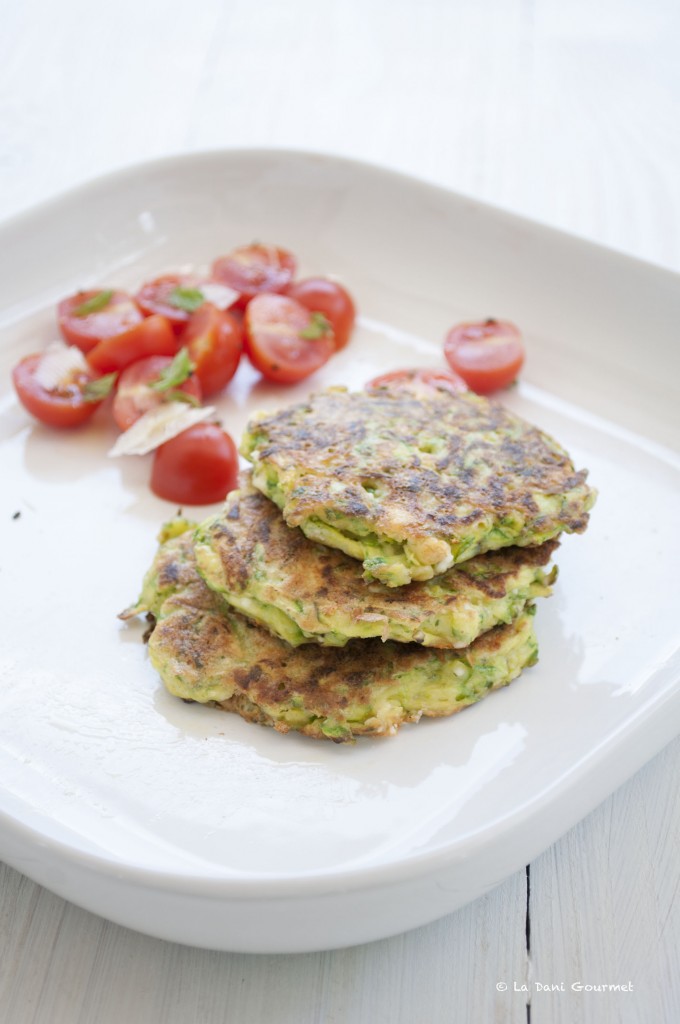 ZUCCHINI AND FETA FRITTERS 
ingredients for 4 people
800 g of zucchini, better if light green and medium-size
250 g of feta cheese
3 eggs
120 g of flour
1 teaspoon and a half of baking powder
a handful of mint leaves
salt, pepper
evoo
Grate the zucchini, and place them in a flat layer on sheets of paper towel. Cover with some more paper and press, so you can remove the extra water.
Using a fork, crumble the feta cheese and chop the mint leaves.
In a bowl mix zucchini, feta, eggs, flour, baking powder and the mint leaves, previously chopped. Season with salt and pepper.
Heat some evoo in a non-stick pan over medium-high heat. Add one generous tablespoon of mixture to the pan and gently flatten with a spatula.
Cook each side for about 2-3 minutes at medium heat, until they have a nice colour.
Enjoy!
Summary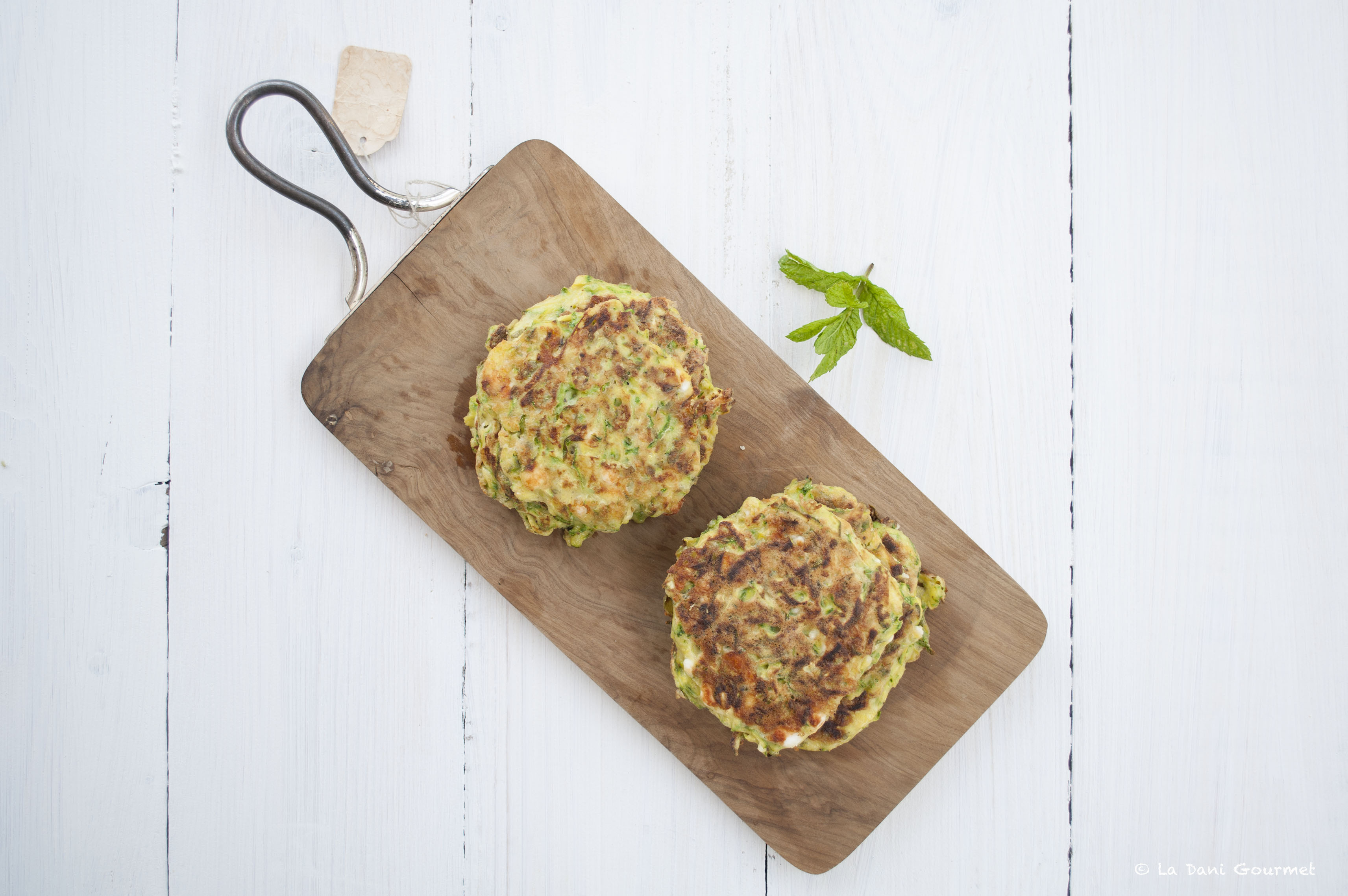 Recipe Name
Zucchini and Feta Fritters
Published On
Average Rating





Based on 0 Review(s)
This post is also available in: Italian