I felt in love with Greece somewhen during high school.
Here in Italy we hear about Greece since primary school, and it is a constant presence in literature, in art history, in philosophy studies during high school. I was already intrigued at that time, poems, tragedies or conrinthian columns hadn't stolen completely my heart.
It was when I first saw a picture of a small village of one of the many Greek islands, that I completely fell in love. Blue was already my favourite colour at that time and the contrast between the pure white of walls and the bright blue of doors and shutters made me want to go there and enjoy the beautiful scenary with my own eyes.
Time passed by, and in the meanwhile I grew a strong passion for food, and I started buying Tessa Kiros' books, a famous food writer born in London but of Finlandese and Greek-Cypriot origins. Her books frequently deal with Greek food and it's thanks to her Falling Cloudberries that I made my first tzatziki. And in the meanwhile the love for Greece was growing.
The Greek cuisine is simple and genuine, made from a few but amazing ingredients. When some years ago Tessa Kiros wrote a book completely dedicated to Greece, Food from many Greek kitchens, I couldn't help but buying it.
And it's right from this book that I took inspiration for this recipe. The original is made with small red and green sweet peppers, which are way bigger than the Italian friggitelli and the stuffing is made just with feta. I enriched the feta with sliced taggiasca olives and mint leaves, and as I said, I used friggitelli.
The feta will melt and it will combine with the strong flavours of olives and mint. If you don't like this herb, you could replace it with dried oregano, which is actually the most traditional combination. As you could imagine, I felt in love with this dish.
Anyway, you could believe it or not, I've never been to Greece so far. But it's time to fix it.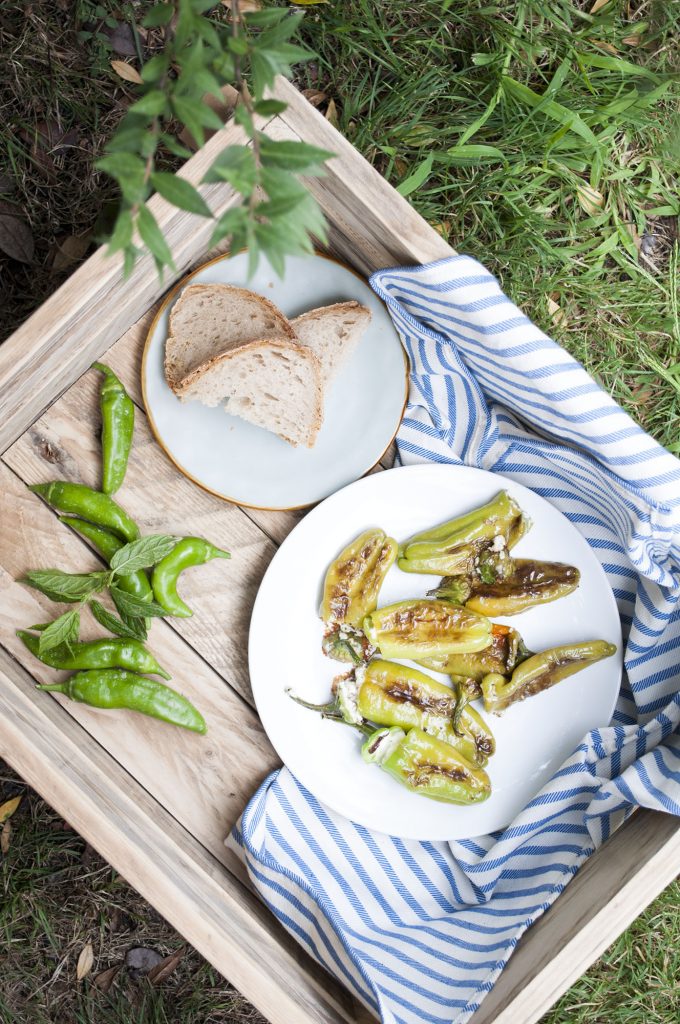 FRIGGITELLI STUFFED WITH FETA, TAGGIASCA OLIVES AND MINT
Ingredients for two people:
8 friggitelli, medium-big
80 g of good quality feta
about 6 pitted taggiasca olives
about ten mint leaves
black pepper
extra virgin olive oil
1.Cut the top of friggitelli, paying attention to keep it whole. Remove the seeds inside and carefully wash with water.
2.Crumble the feta with a fork and add the chopped olives and mint leaves. Add a pinch of freshly ground black pepper.
3.With a tiny teaspoon stuff the filling into the friggitelli, pushing the mixture so that the friggitello will be stuffed lengthwise.
3.Heat up some tablespoons of evoo in a non-stick pan and sauté the friggitelli over medium heat for about 10-15 minutes, roasting each sides.
4.Serve immediately together with some freshly sliced bread.
Enjoy!
Summary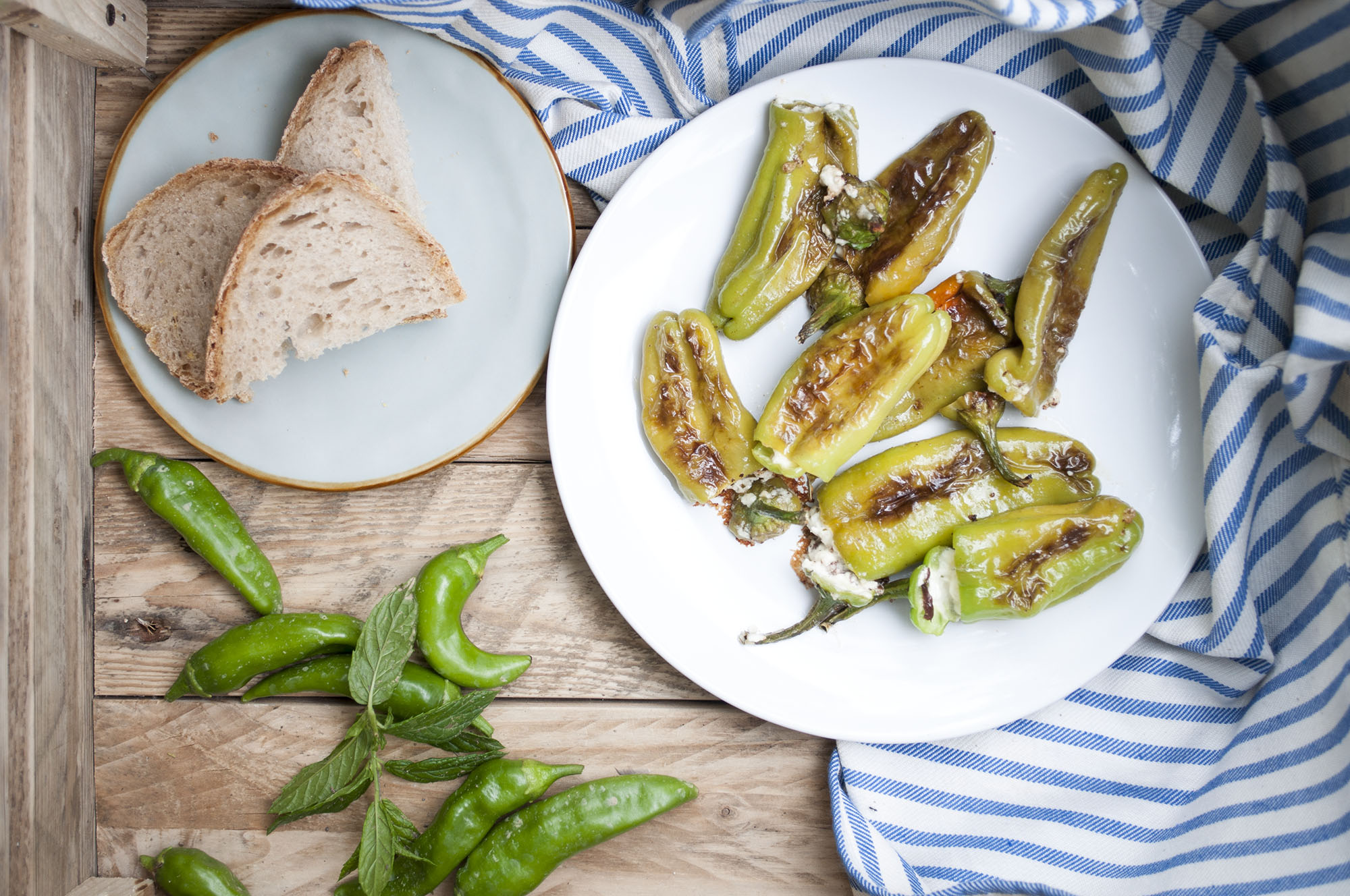 Recipe Name
Friggitelli stuffed with feta, taggiasca olives and mint
Published On
Total Time
Average Rating





Based on 2 Review(s)
This post is also available in: Italian