Whenever I buy a bunch of unripe bananas, I put them in a basket and I wait until they reach the perfect ripeness stadium. I don't know if it happens also to you, but every time it's always the same story: I manage to eat two or three perfectly ripe bananas, but all the other are able to become overripe, just overnight (sorry the play of words).
Not too bad, I think, since it's the perfect excuse to prepare a cake I love so much, the Banana Bread. Play attention to the bananas because they have to become really overripe and all black (as you can see in the photo below). Indeed, Banana Bread first appeared on cookbooks at the beginning of the '30s, when because of the Great Depression there was a lack of food, and wasting ingredients was unacceptable (included black bananas).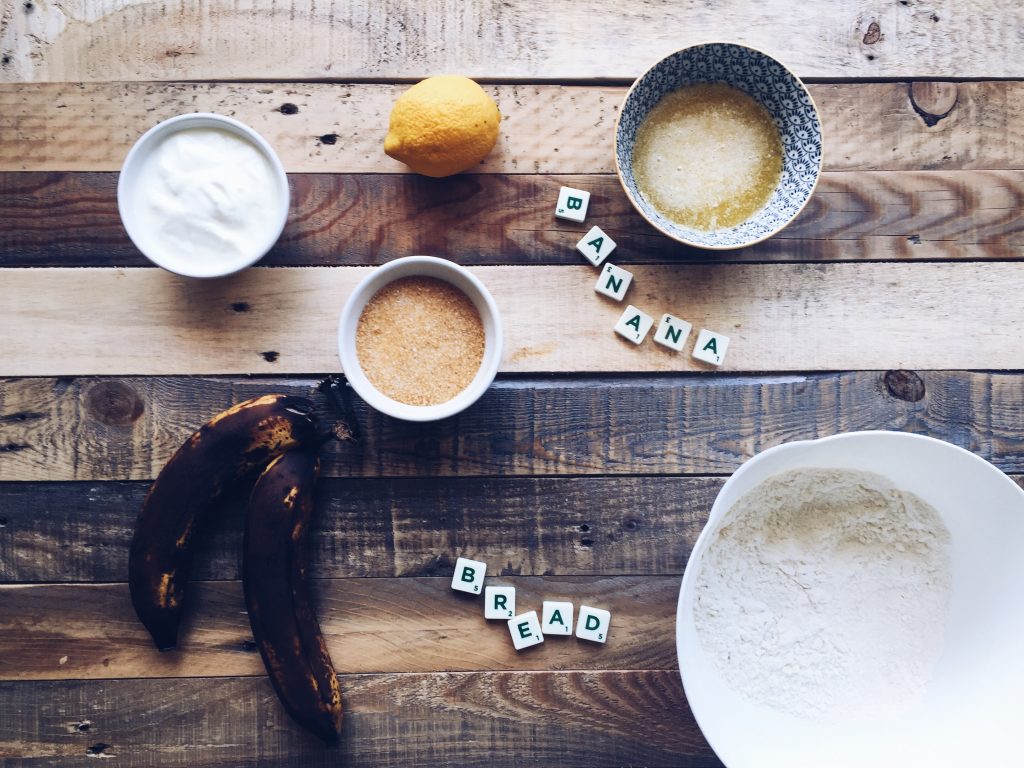 The recipe for Banana Bread is really easy, but it deserves some attention.
First of all, as said, use overripe black bananas, and then follow the same method of muffins. Insert all the dry ingredients in one bowl and all the wet in another one. Then combine the two mixtures roughly, leaving some streaks of flour. In this way, you'll get a very soft Banana Bread.
And do not forget the aromas. In my opinion, they are the true secret for anything sweet. Please don't use vanilla flavouring, but always go for fresh ingredients, like vanilla pods or lemon zests.
Here below you'll find the recipe I like most for Banana Bread, It comes from Jamie Magazine of April 2015 (Italian issue), but I made some changes.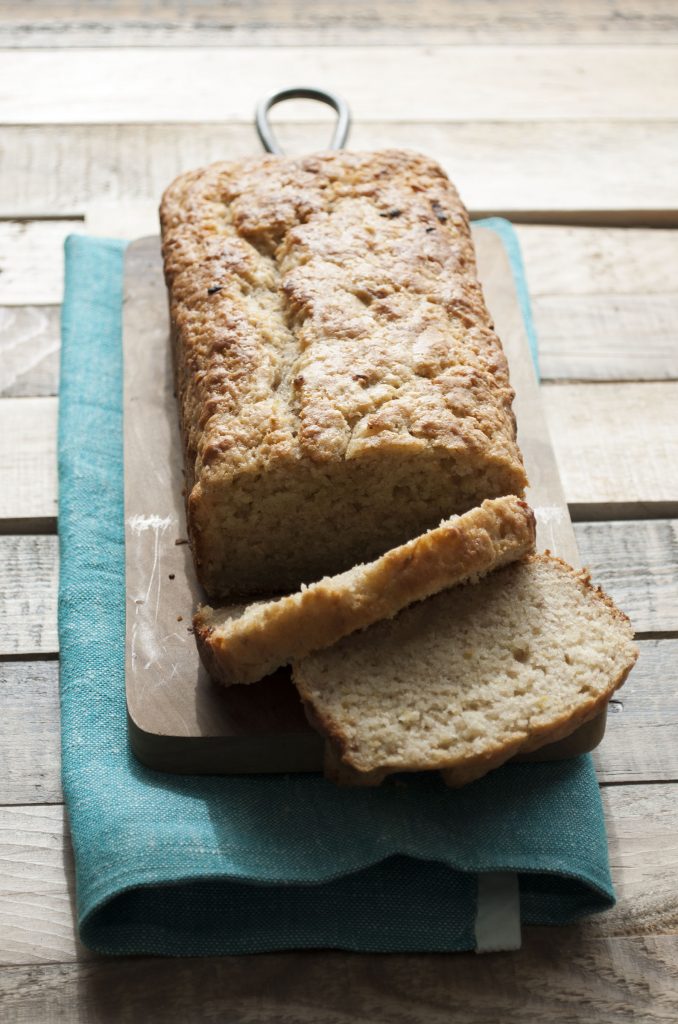 BANANA BREAD WITH NO EGGS
Ingredients for a tin of 24 x 12 cm
90 g butter
250 g flour
125 g cane sugar
2 teaspoons baking powder
1/2 teaspoon salt
300-350 g overripe bananas (2 big or 3 small ones)
140 g plain yogurt
lemon zests
1/2 vanilla pod
1.Melt butter into a pan over low heat, and remove from the heat as soon as it is melted.
2.Sift flour together with baking powder, add sugar and mix well.
3.In another bowl mash the bananas pulp and add the melted butter, the yogurt, the lemon zests and the seeds of half vanilla bean.
4.Add the dry ingredients into the bowl with wet ingredients and roughly mix with a fork, just enough the mixture is combined and leaving some streaks of flour.
5.Pour the batter into the tin, previously covered with baking paper, and bake at 180°C for about 45 minutes. Make the toothpick test and remove from the oven.
I love it still lukewarm, together with a scoop of vanilla or salted caramel ice-cream.
Enjoy!
Summary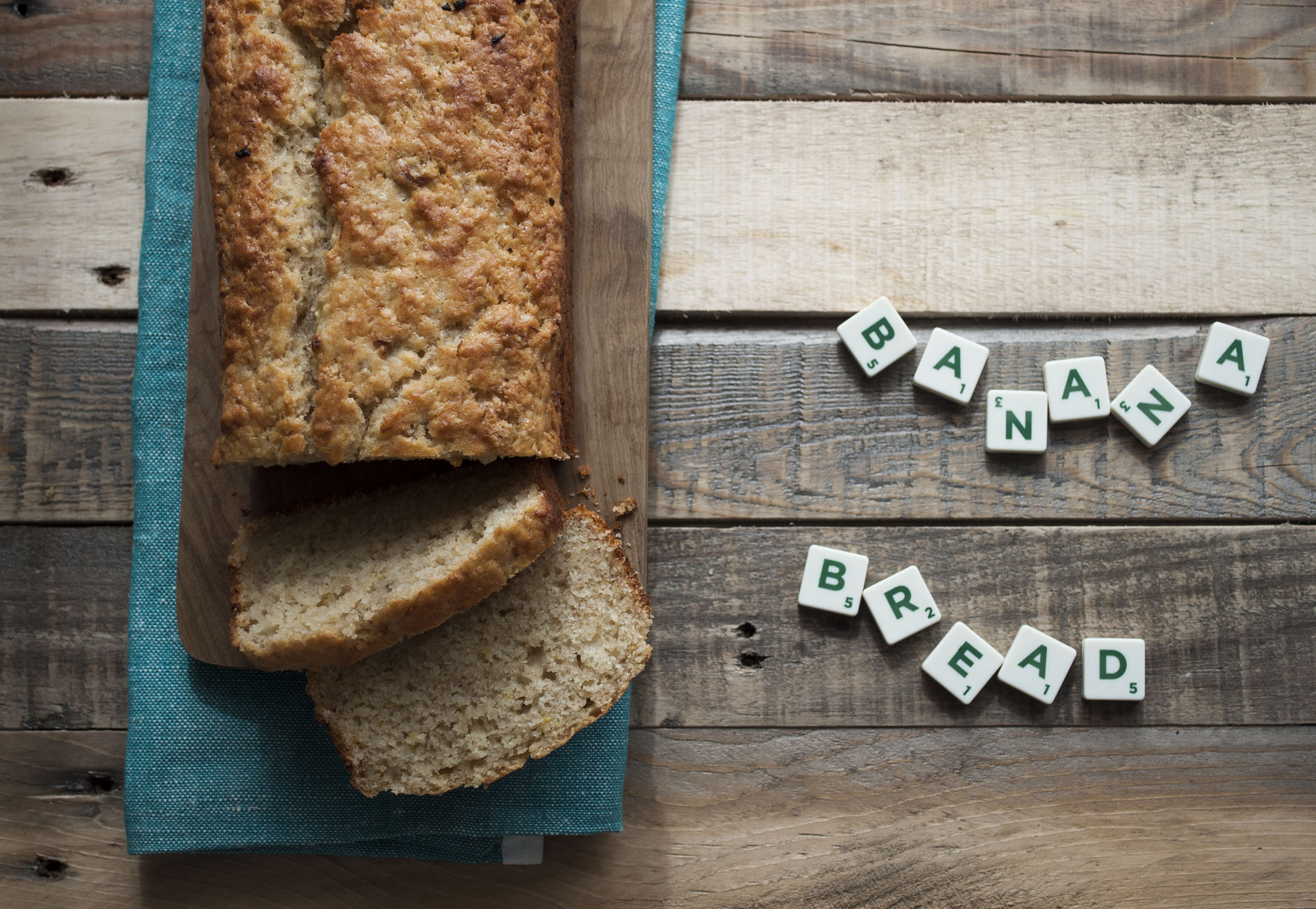 Recipe Name
Banana Bread with no eggs
Published On
Preparation Time
Cook Time
Total Time
Average Rating





Based on 0 Review(s)
This post is also available in: Italian