Here we are for the last round in 2016 of Cucina Conversations, which is s all around Christmas.
With our posts and recipes, we're giving you some ideas for some last-minute presents and some inspirations for the Christmas meal.
Francesca prepares some amazing Canederli, while Marialuisa and Carmen introduce two typical treats from Southern Italy, ciciarata and cicerata. Similar names, for two very different dishes.
Flavia prepares pizzelle, typical cookies from Abruzzo, that she learnt from her beloved husband's aunt. Rosemarie gives her version of croccante (delicious!) and Lisa prepares some scrumptious baci di dama.
I decided to prepare Ricciarelli. I've always loved this Christmas almond cookie, but it's just in the last two years that I started to prepare them from scratch.
The legend says that Ricciardetto della Gherardesca introduced in Tuscany these biscuits, coming back from the Crusades. Siena kept the tradition, and now Ricciarelli have an IGP certification, which guarantees the quality and origin, whenever you buy them.
If you want to make them on your own, the secret is to use the best ingredients and do not omit the aroma of bitter almonds. You wouldn't get the flavour of Ricciarelli. The alternative would be to replace 10-20 g of regular almonds, with bitter almonds, but they are quite difficult to find.
The recipe is from"Dolcezze di Toscana" by Giovanni Righi Parenti, but I made some changes, also following the advices of Paoletta from the blog Anice e Cannella.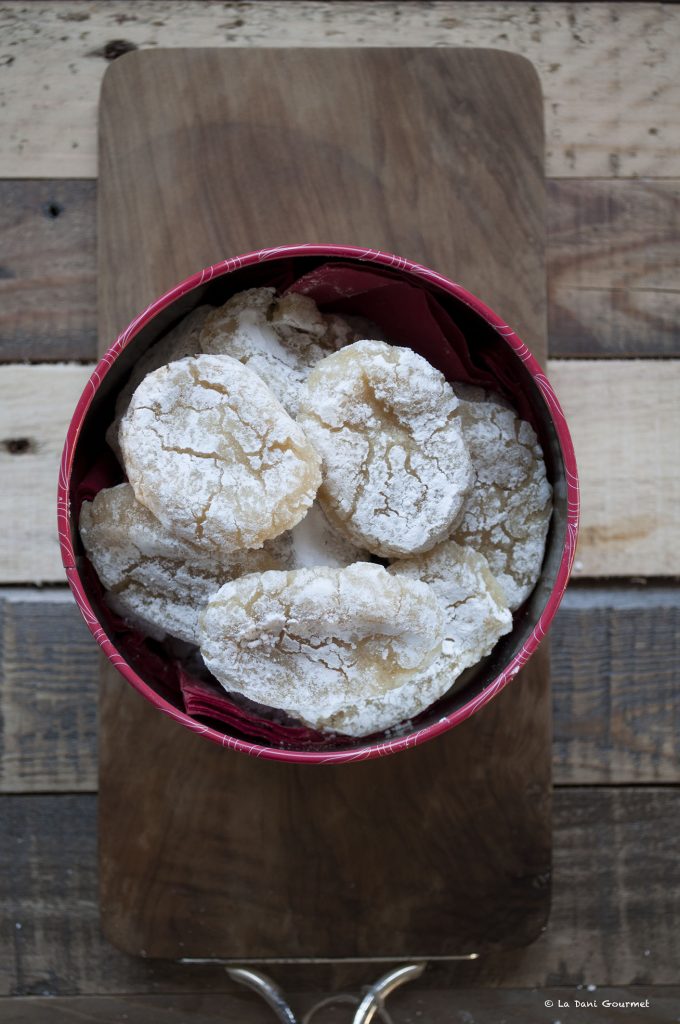 I RICCIARELLI DI SIENA
Ingredients for about 25 ricciarelli
A.
150 g caster sugar
200 g peeled almonds
20 g flour
zests from one big orange, or two small ones
2 ml of aroma of bitter almonds
1 teaspoon of Amaretto di Saronno (optional)
B.
10 g icing sugar
10 g flour
1/4 teaspoon of baking ammonia
1/4 teaspoon of baking powder
C.
25 g sugar
10 g water
D.
10 g icing sugar
1 and 1/2 eggwhite, about 50 g
generous icing sugar, necessary to shape Ricciarelli
1.Toast peeled almonds in the oven at 100°C for about ten minutes. Let them cooled down and grind them together with sugar. Put the mixture in a bowl and add the flour, the aroma of bitter almonds, the orange zests and Amaretto di Saronno and mix well.
2.Prepare the sugar syrup, using the ingredients in C: in a small pot heat up sugar with water, until sugar has dissolved.
3.Now add the sugar syrup and the ingredients indicated in B (baking powder, baking ammonia, flour and icing sugar) to the almond meal mixture.
4.Add the egg whites, slightly beaten together with icing sugar, until sugar has dissolved.
5.Cover with a wet cloth, not touching the mixture, and let it rest for about 12 hours at room temperature.
6.Pour generous icing sugar on wooden board and now shape Ricciarelli: roll out the dough into sausages of about 4 cm diameter, and cut them into 1 cm-thick slices. Using your hands, try to reproduce the traditional shape of "rice grain"; properly coat each cookie with icing sugar and place them on a tray covered with baking paper.
7.Bake at 150°C for about 10 minutes. Ricciarelli are ready when they are still moist and soft. You can remove from the oven, when some cracks will form on the surface.
8.Let them cool down completely, and place in a box or in cookie bags, ready to be given as gifts. It's better to taste them the day after, and they can be stored up until one week.
Enjoy!
Summary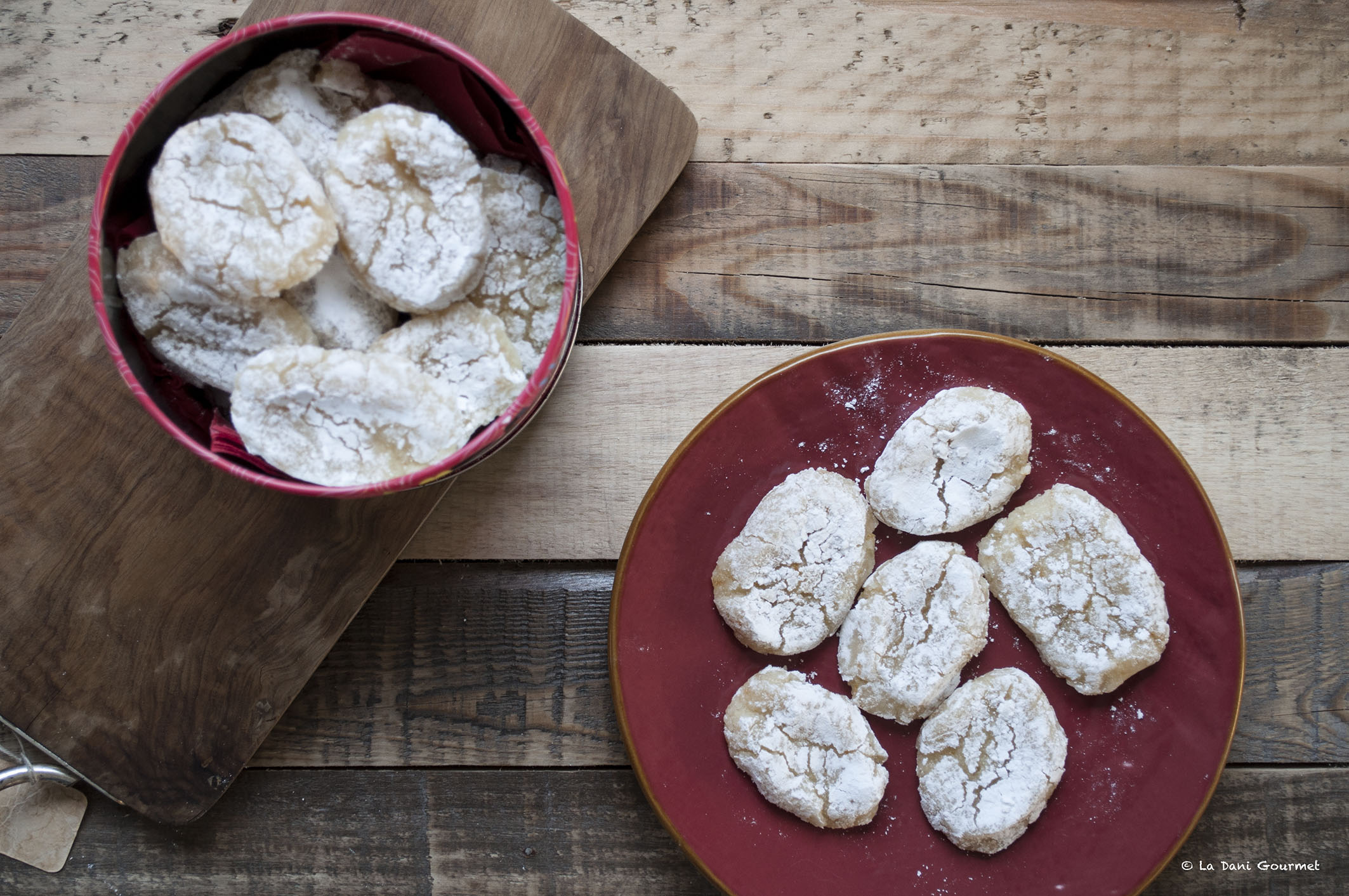 Recipe Name
Ricciarelli, the Senese almond cookies
Published On
Total Time
Average Rating





Based on 1 Review(s)
This post is also available in: Italian