The April issue of Cucina Conversations is about Easter recipes, and I decided to go for something sweet.
Here in Versilia the true stars of this period are crostate: delicious shortcrust filled with ricotta, custard, custard and semolino, rice and chocolate. On Easter day, it doesn't matter if the more sophisticated colomba is missing on the table, but do not dare to forget one of these rich pies.
I would say the most famous and beloved one is torta di riso e cioccolato (rice and chocolate), and you just need to visit a supermarket during these days to see the chocolate shelf literally raided.
This pie is also known in this area with the name of Torta coi Becchi, because of its border, made with lots of shortcrust beaks.
In the area of Pisa there's a famous and richer version, featuring spices, raisins and candied oranges. It is called Torta coi Bischeri, where 'bischeri' are the same sharp shortcrust beaks.
This recipe is taken from Romano's cookbook, one-Michelin star restaurant here in Viareggio, but I changed something from the original.
This is my contribution to the April's issue of Cucina Conversations. I truly recommend you to have a look are my friends' Easter recipes: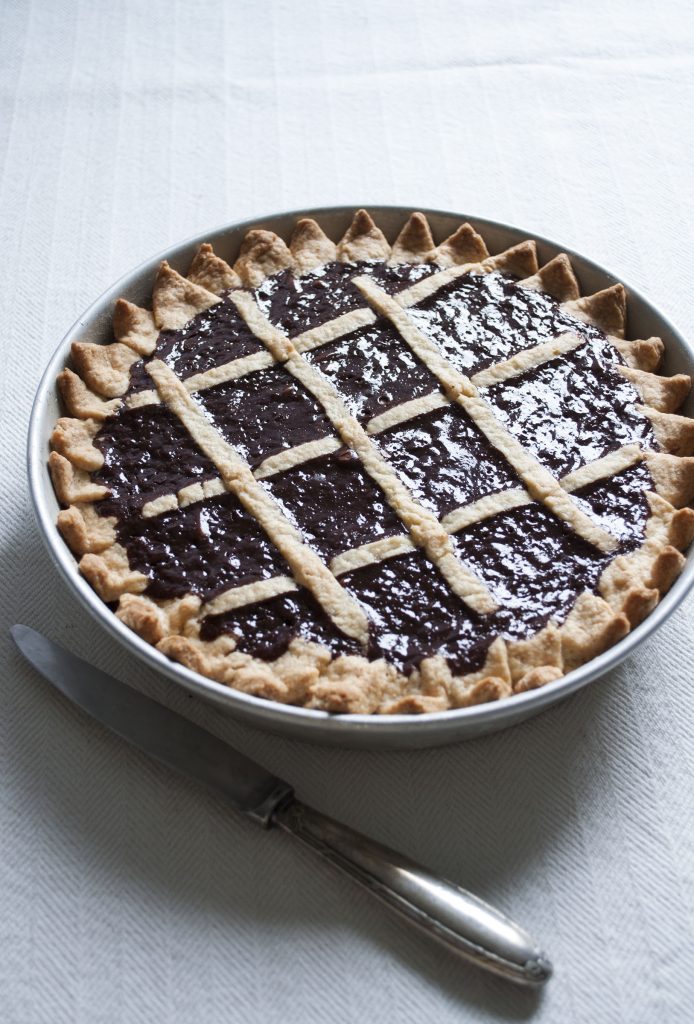 TORTA COI BECCHI – CHOCOLATE AND RICE PIE
For a tin of 23 cm
for the shortcrust:
250 g flour
2 teaspoons baking powder
100 g cold butter
100 g sugar
1 egg
1 tablespoon Gran Marnier
for the filling:
300 g milk
200 g water
100 g rice
pinch of salt
100 g sugar
200 g dark chocolate
30 g pine nuts
grated orange zests
1 egg
1.Prepare the dough: sift flour together with baking powder; in a stand mixer, or in a bowl, quickly mix flour with butter and then add sugar and combine well. Add the egg and the Gran Marnier and shape a ball of dough. Cover with plastic wrap and let it rest in the fridge for at least one hour.
2.In the meanwhile, prepare the filling. Heat up some milk together with water, and as soon as it boils up, add the rice and a pinch of salt and let it simmer for about 20 minutes, stirring from time to time.
3.When the rice has absorbed all the liquid, and it will be ready, immediately add sugar and chocolate, you had previously chopped quite thinly. Combine well and let it cool down. Then add the pine nuts, the grated orange zests and one egg.
4. Roll out 2/3 of the shortcrust half centimeter thick, and place it in a tin, previously greased and floured. Fill in with the rice and chocolate filling and with the remaining dough make some small strips and the beaks to be placed on the border.
5. Bake at 180°C for about 40 minutes.
It can be stored for some days.
Enjoy!
Summary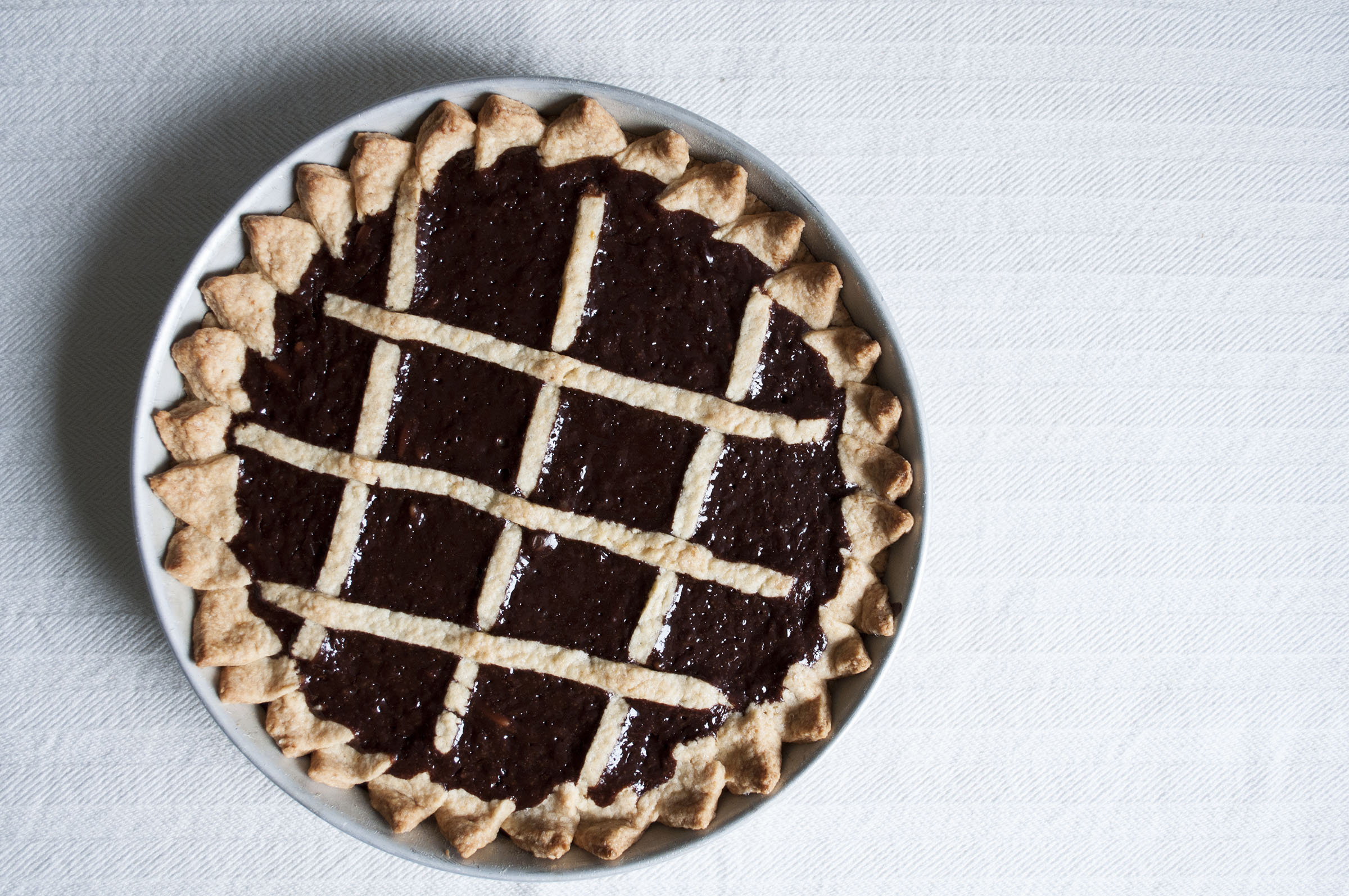 Recipe Name
Rice and Chocolate pie
Published On
Total Time
Average Rating





Based on 5 Review(s)
This post is also available in: Italian