Some months ago Flavia aka Flavia's Flavors on her Facebook profile asked her bloggers' friends to suggest her some names of Italian dishes coming from body parts. Many of us replied her, and many names came out, from the most common dishes – as orecchiette, lingue di gatto and linguine – to the less known one, as palle del nonno, a salami typical from Norcia in Umbria region.
We, the bloggers of Cucina Conversations, loved this topic so much that we all agreed to let it become our May's topic.
Flipping through the pages of regional cookbooks, looking for some inspirations, I found a Ligurian dish that I've never heard before: the brandacujun.
It is an antipasto typical from Riviera di Ponente (the coast at the west side of Genova) and prepared also in the South of France, where it is known as brandade; its ingredients are basically just dried cod and potatoes.
What does Brandacujun mean?
Brandacujun is a term composed of brandare, a Provençal verb meaning 'to shake' or 'to toss', and cujun that in vulgar Italian means 'testicle'.
The history of this preparation is connected to the sailors of Riviera di Ponente, that used to cook it during their sea trips. The sailorman in charge of cooking used to make brandatura, the tossing passage, while he was sitting on chair and holding the pot with cooked codfish and potatoes between his legs. In this way, it happened that the pot shaked also the poor sailormen's testicles.
There's another legend behind this name: maybe this dish was prepared by the less smart ship's boy, who was called 'cujun'. Indeed in vulgar Italian 'coglione' still means 'idiot'.
Whatever the true origin of the name is, this dish is simple to prepare and yet delicious. Just buy some good dried cod (already soaked in water), and chose a good and delicate extra virgin olive oil. Ideally an oil based on taggiasca varietal.
The recipe has been adapted from the one in the Slow Food book "Ricette di Liguria".
Are you curios to know what the other Cucina Conversations girls have prepared?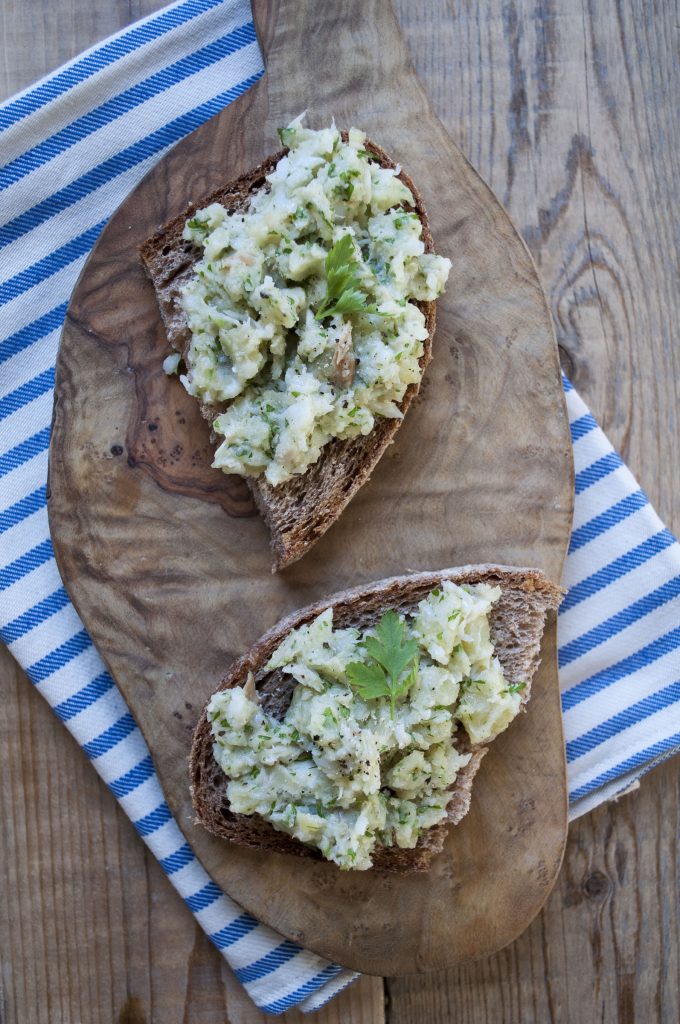 BRANDACUJUN
Ingredients for 6 people – as a starter
400 g of already soaked dried cod
300 g potatoes
a garlic clove
parsley
80 ml of extra virgin olive oil
salt and a delicate black pepper
1. Remove the potatoes skin, and put them in a pot together with cold water and the codfish. Bring it to a boil and let it simmer until the potatoes are completely cooked (about 30 minutes).
2. Drain the potatoes and the codfish, let it cool down and remove the fishbones.
3. Remove the skin and the inner part from the garlic clove, thinly chop it together with the parsley. Put them in the pot you used before and add the codfish and the potatoes. Season with salt and pepper, add the evoo and start tossing the pot, so that the ingredients will combine together. You can eventually help yourself with a fork, but you still have to get a rough result.
4. Taste it and eventually add extra salt and pepper and serve with some toasted bread.
Enjoy!
Summary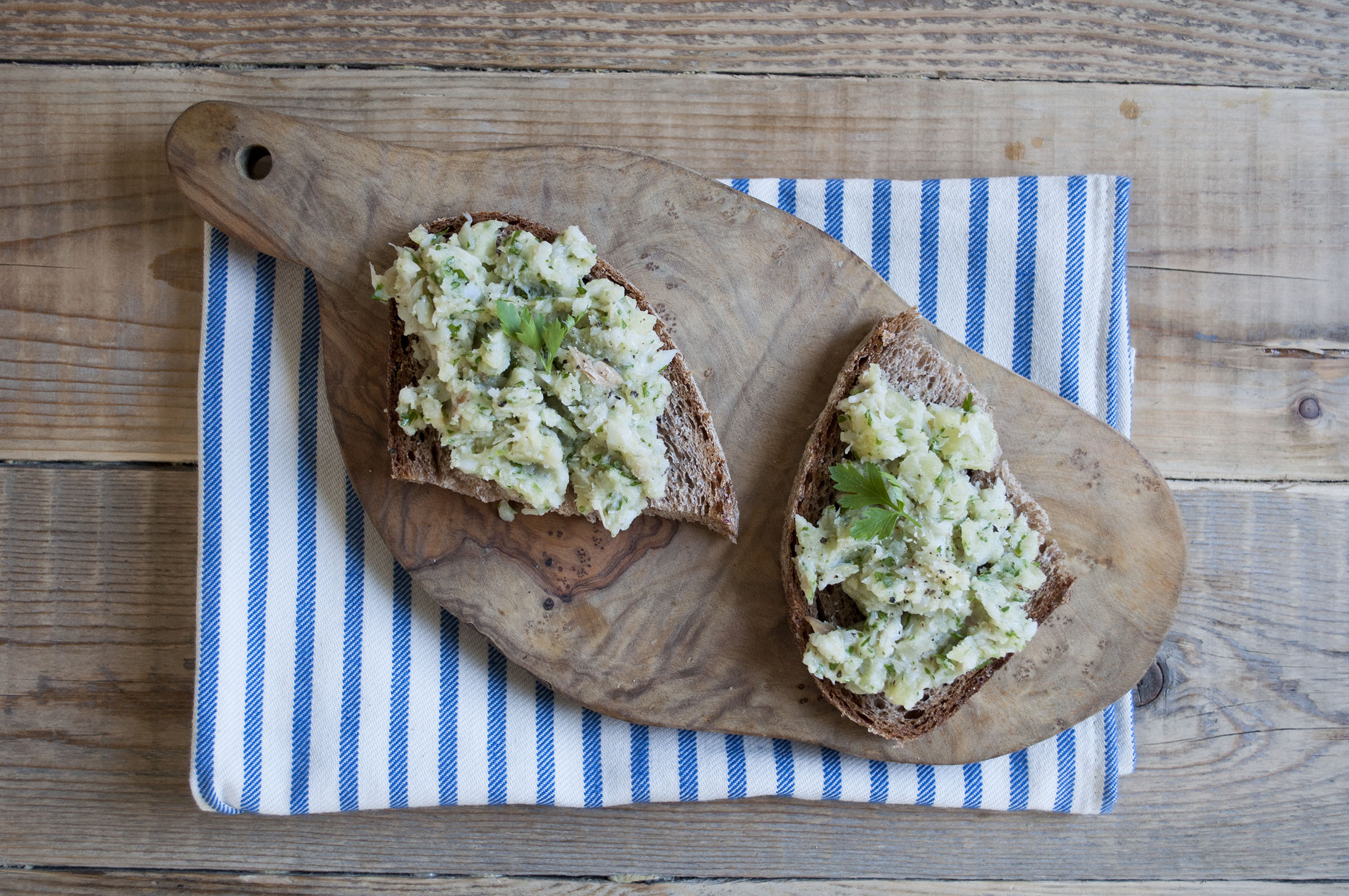 Recipe Name
Brandacujun
Published On
Total Time
Average Rating





Based on 0 Review(s)
This post is also available in: Italian