Every year we drive quite often on Cisa highway, to reach my family in Milan.
Some years ago, as we were approaching Fornovo, my man remembered a treat, the "tortelli dolci" (sweet tortelli), that his granfather loved very much and used to buy whenever he passed by this area.
We decided to take the exit, right in Fornovo, to look for a forno, pastry shop, selling these stuffed cookies. We found it easily, and we bought a bunch of tortelli dolci. They were so delicious.
Some weeks later, it came to my mind that in my little cookie cookbook – my first cookbook ever, as I told also on the post about "Valentini" cookies – there was the recipe of the very same cookie.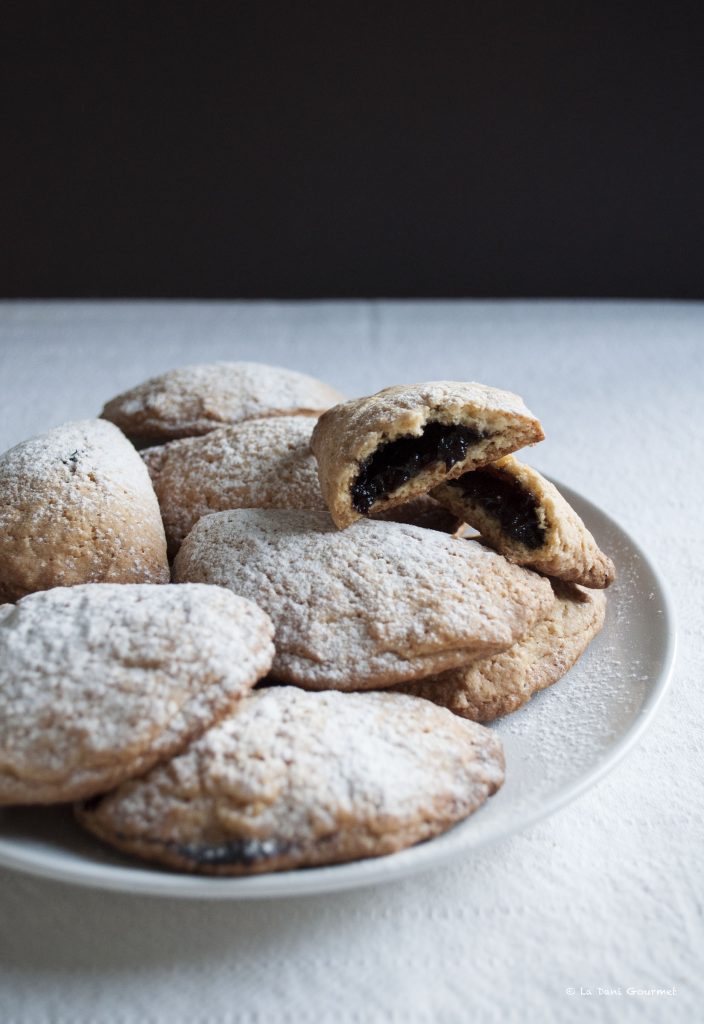 I flipped through the pages, and here they were "Tortelli di marmellata", with their slightly rustic shape and those sticky-with-jam borders, so inviting. I couldn't help but trying the recipe.
Looking for more info, I found out that their correct name is "Tortello dolce di Sant'Agnese", which is traditionally prepared for Sant'Agnese in little village of Felegara and in the neighbouring area (where there's also Fornovo). Tortelli dolci are little halfmoon of light and fragrant shortcrust, stuffed with black cherries or plums jam, the fruit typical in this area and whose acidity suits perfectly with the sweetness of the crust.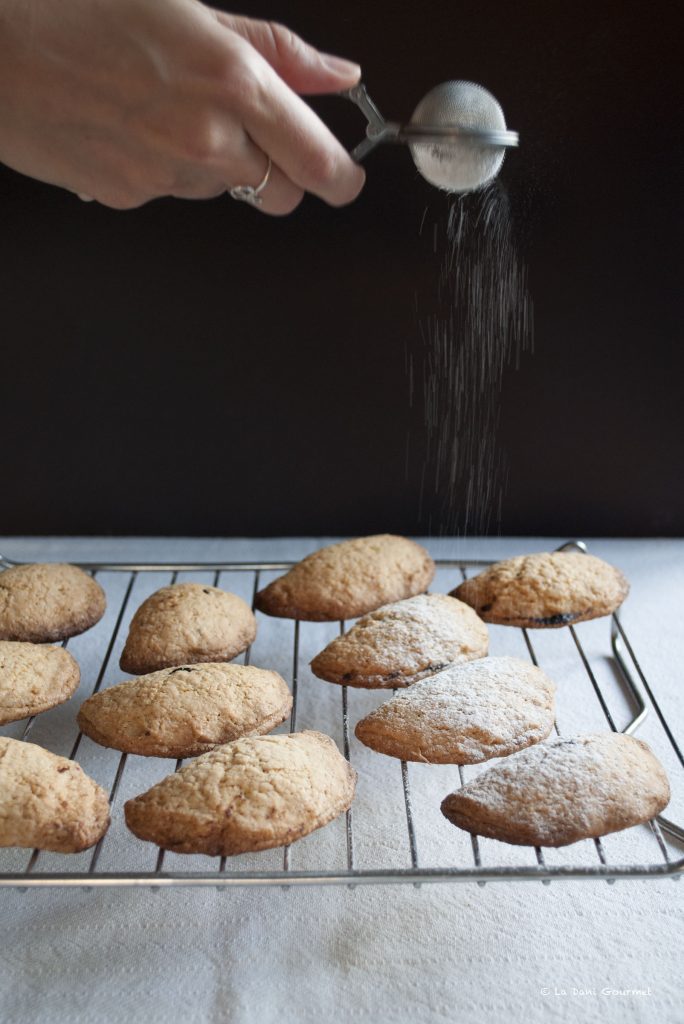 TORTELLI DOLCI WITH PLUMS JAM
for about 30 tortelli
500 g flour
250 g caster sugar
3 teaspoons baking powder
150 g butter, cubed
3 eggs
3 tablespoons of sassolino (or rhum, but an anise-based liquor would be better)
a pinch of salt
1 jar of plums jam (about 300 g)
In a bowl mix flour, sugar and baking powder. Using a stand mixer, or simply with your hands, combine the dry mixture with butter cubes.
Then add the eggs, the liquor and salt. Bring the pastry together, without working it too much. Form a ball of dough and wrap it in plastic wrap.
Let it rest in the fridge for at least 2 hours.
Flour your work surface, and a using a rolling pin, roll out the dough, about 5 mm thick. Using a round pastry cutter, or just a glass, of a diameter of 8 cm, form as many disks as you can. Place them on a baking tray, covered with baking paper.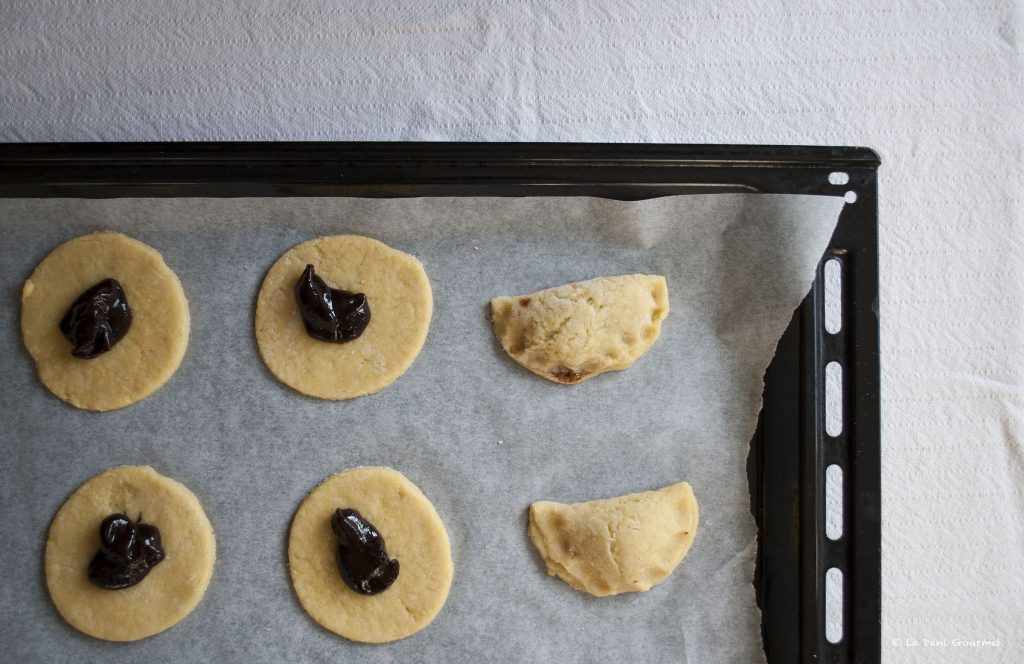 At the center of each disk, place a nice teaspoon of jam, then flip the pastry, so that you form a an half-moon. Seal well the edges, pressing with your fingers.
Bake at 180° for about 25 minutes. Remove from the oven, let them cool down and dust with icing sugar.
Enjoy!
Summary
Recipe Name
Tortelli dolci with plums jams
Published On
Preparation Time
Cook Time
Total Time
Average Rating





Based on 2 Review(s)
This post is also available in: Italian