I don't remember the first time I ate pasta e fagioli, but for sure I was already attending high school.
Even though this dish appears in regional cookbooks of Lombardy, this has never been a traditional dish in my family. Anyway, my mother has learnt to make a delicious pasta e fagioli, and she strictly prepares it with fresh beans.
I really love this dish and I adopted my mother's "only fresh borlotti" philosophy. I admit I don't like so much dried beans. They have to be of the best quality, since they require lot of efforts – soak them overnight, then they have to simmer for a couple of hours – and I want to end up with soft, delicate and tasty beans.
Anyway, fresh beans are more elegant: the skin is thinner, the flesh melts-in-your-mouth and  it's flavourful and delicate.
Just in time for the last batch of fresh borlotti of this season, I prepared a couple of big bowls of pasta e fagioli and I decided to share the recipe I usually follow.
The original recipe requires some bacon or some lard in the soffritto, but I prefer to make it lighter and use just some shallot and some carrots (celery would be great as well). No, I've not become vegan, nor vegetarian, even though it's a while since my last recipe including fish or meat.
Anyway, this is an actual vegan dish, but I promise everybody will love it!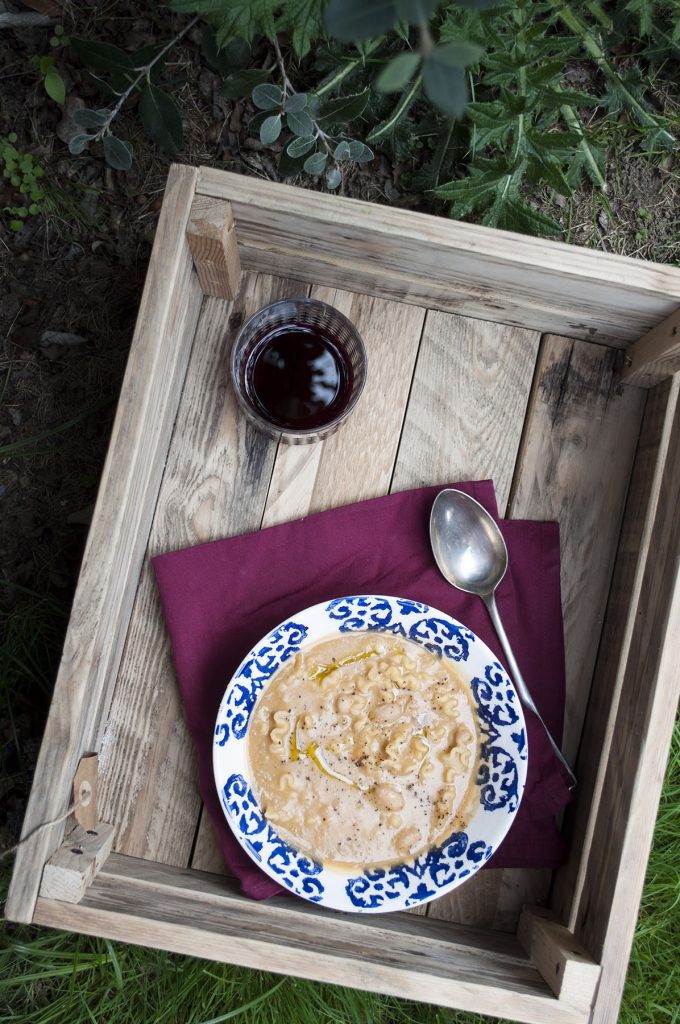 PASTA E FAGIOLI – BORLOTTI BEANS AND PASTA SOUP
Ingredients for two people
800 g of whole fresh borlotti beans (about 400 g of shelled beans)
half onion, or 1 shallot
1 carrot
a tablespoon of tomato paste
evoo
salt
black pepper
1 bay leaf
80 g of pasta
1.Shell the beans and keep them aside. Thinly chop and shallot and carrot, and let them sauté in a pot together with a couple of tablespoons of evoo.
2.Pour the tomato paste in the pot, about one liter water (not boiling) and add the borlotti beans. Add also a bay leaf and bring it to a boil, and then reduce the heat and remove the foam it could form on the surface.
3. Let it simmer for about one hour and a half, or until borlotti beans are soft. Blend 3/4 of of the soup, put everything again on the stove. Add the paste and let it cook until it gets al dente. If necessary, add some boiling water. Season with salt and pepper.
5. Serve warm with a drizzle of extra virgin olive oil and some freshly ground black pepper.
Enjoy!
Summary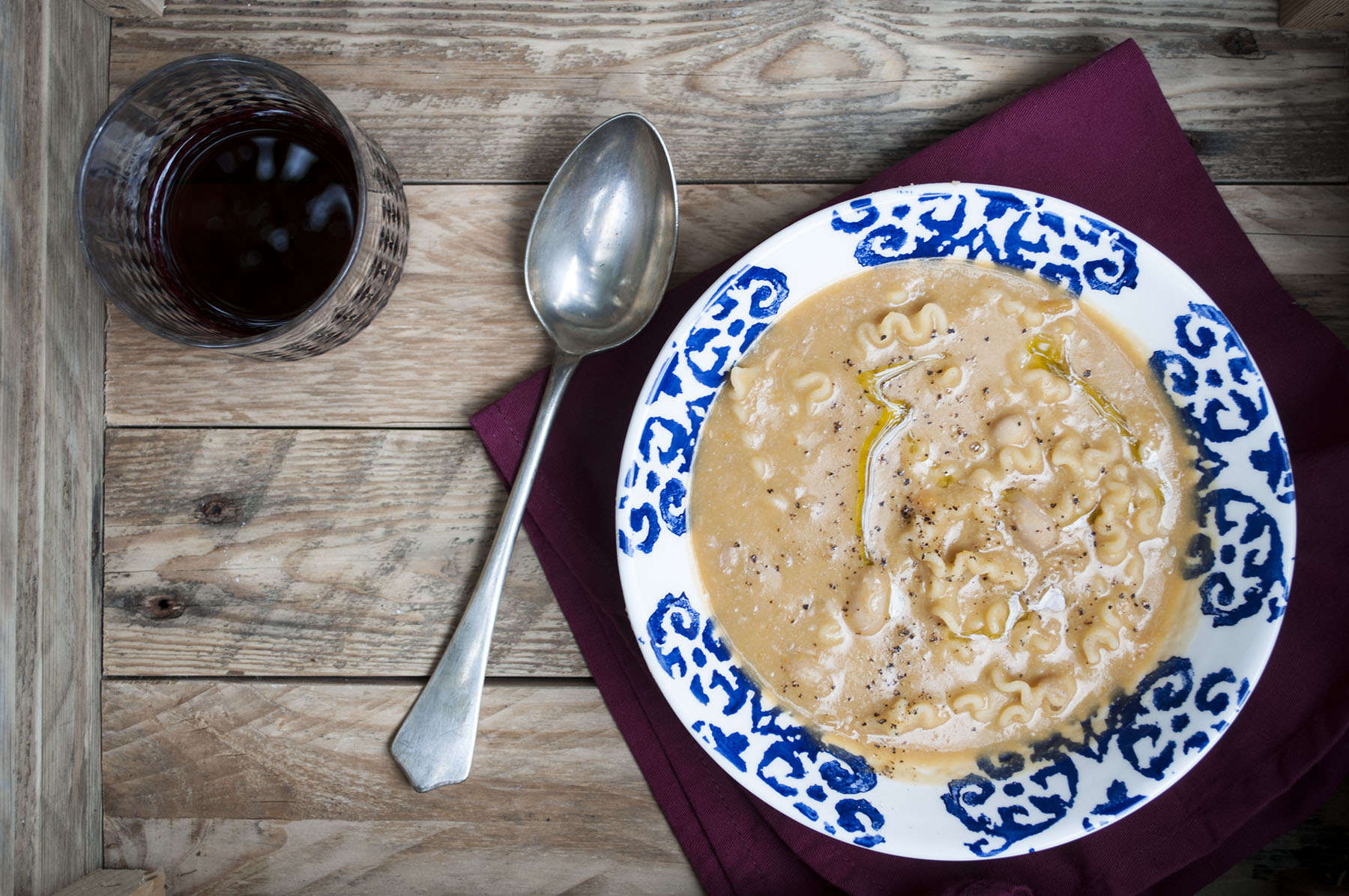 Recipe Name
Pasta e fagioli, Borlotti beans and pasta soup
Published On
Total Time
Average Rating





Based on 7 Review(s)
This post is also available in: Italian