Pulled Pork originates from North Carolina, a state of the US East Coast famous for its pork barbecue.
It needs to be cooked slowly over low heat for many hours, until the meat gets tender enough to be pulled into strips. It is served in a soft burger bun, and season with barbecue sauce and paired with a fresh coleslaw, a salad made of raw cabbage and mayonnaise.
During our trip in New York and around New England we found it everywhere. We tasted the best in Jeffersonville (Vermont), at the Green Mountain Grillbillies, an authentic food truck found by chance while driving from Cambridge VT to Stowe. Pulled pork, short ribs and smoked chicken were on menu, and all these preparations have the typical smoking process of barbecue, where meat cook slowly for many hours inside a smoker.
In the US Pulled Pork is made from Boston Butt or from Picnic, both bone-in, and both pork cuts coming from the upper part of the front shoulder. I read that the best cut is Boston Butt, since it's fatter and richer in connective tissue. During the long hours of cooking, the fat will melt away, leaving the meat moist. The collagen will break down and make the meat sweet and tender.
This is not an authentic recipe for pulled pork. The lack of smocking change the final taste, but you still end up a delicious dish. You will get a crunchy crust, and the pork meat will be moist and slightly sweet, typical of pork meat.
The basic recipe is from Un'americana in cucina, but I changed the cooking method following the instructions of Dario Bressanini in the book "La scienza della carne".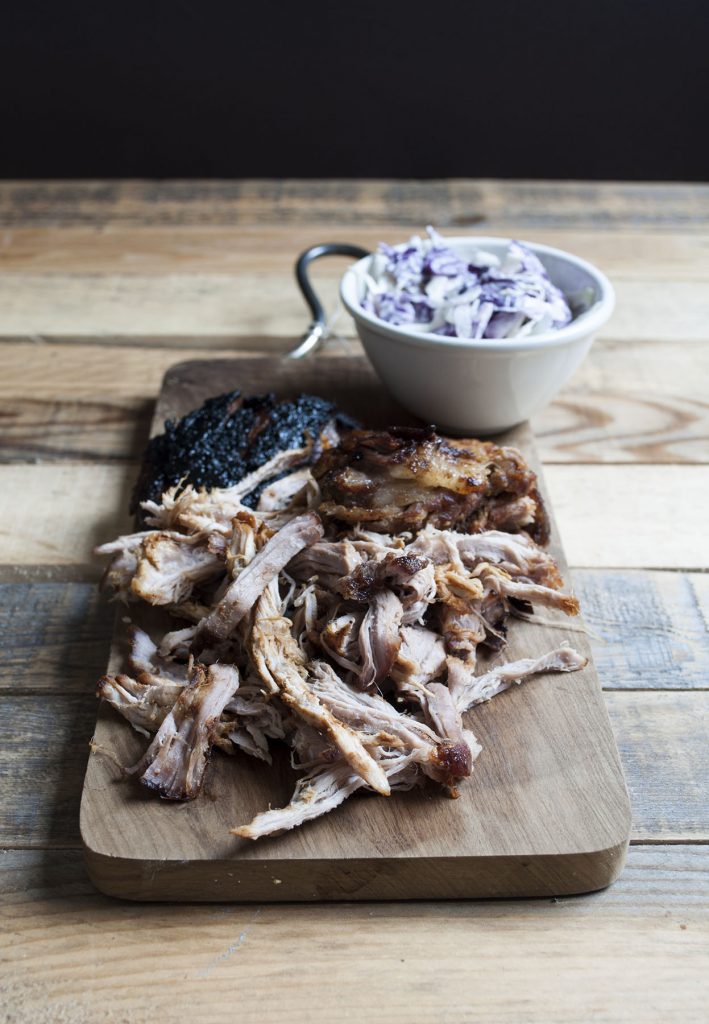 OVEN-COOKED PULLED PORK
Ingredients for 2 people
1 kg of Boston Butt, bone-in
1 teaspoon cumin
1 teaspoon black pepper
2 teaspoons sweet paprika
2 teaspoons salt
2 teaspoons cane sugar
1/2 teaspoon mustard powder
1/2 teaspoon garlic powder
1. Grind in a mortar cumin and black pepper and mix with paprika, salt, sugar, mustard powder and garlic powder. Rub the meat with the mixture, cover with plastic wrap and let it marinate in the fridge overnight.
2. Remove the meat from fridge one hour before cooking, so it turns to room temperature. Place it over a baking tray, with the fat side-up, cover with aluminium foil. Insert a meat thermometer and cook at 140°C for about 4 hours.
3. When the meat reached 90°, remove it from the oven and remove the aluminium foil. Place it again with fat side-up in the oven and wait until a nice crust will form. The meat should reach 95°C.
4. Remove the meat from the tray and pour the cooking liquid a pan. Add an half glass of water to the cooking juices and bring it to a boil.
5. Now pull the meat into strips and when you're ready to serve warm it up in the gravy. Serve with burger buns and a coleslaw.
Enjoy!
Summary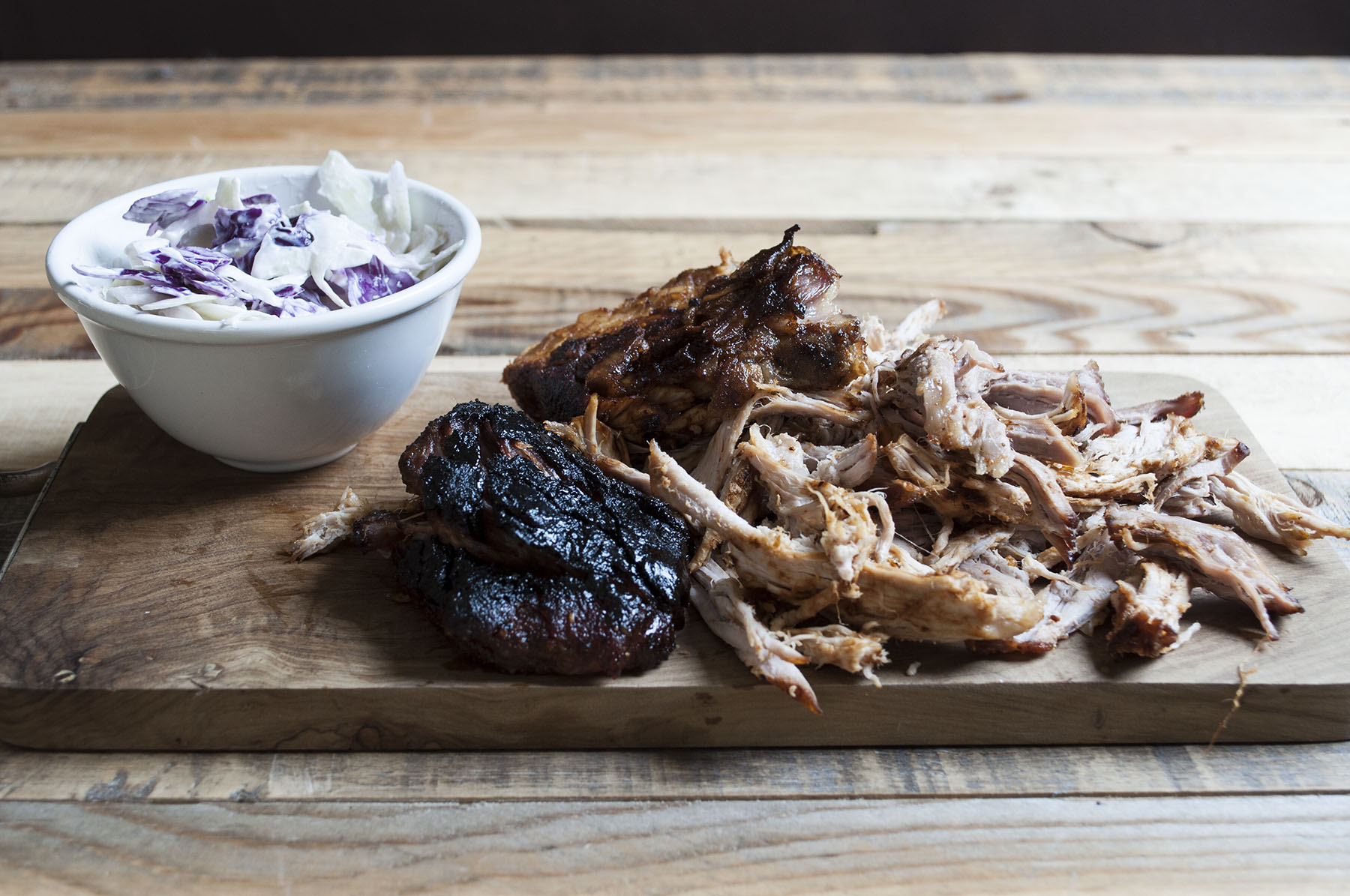 Recipe Name
Oven-cooked Pulled Pork
Published On
Average Rating





Based on 0 Review(s)
This post is also available in: Italian