I've recently come back from a two weeks travel in the United States, where I enjoyed one week in New York and one week driving through the states of New England.
I've wished to visit the Big Apple for so long, and I've postponed this trip so many times that I feel I had been planning this travel for years. I can't deny that one of the reasons of postponing was the budget.
New York is a pricey city, but as soon as you have booked (and paid) your accomodation, it will show as the city of every possible choices: NYC offers so much and following some little tricks, you'll be able to visit it on a budget.
In one week we spent about 600 euros each, flight excluded, but including a 7-night stay, food&drinks, metro, visits and some souvenirs. Here below I give some advices how to organize the trip.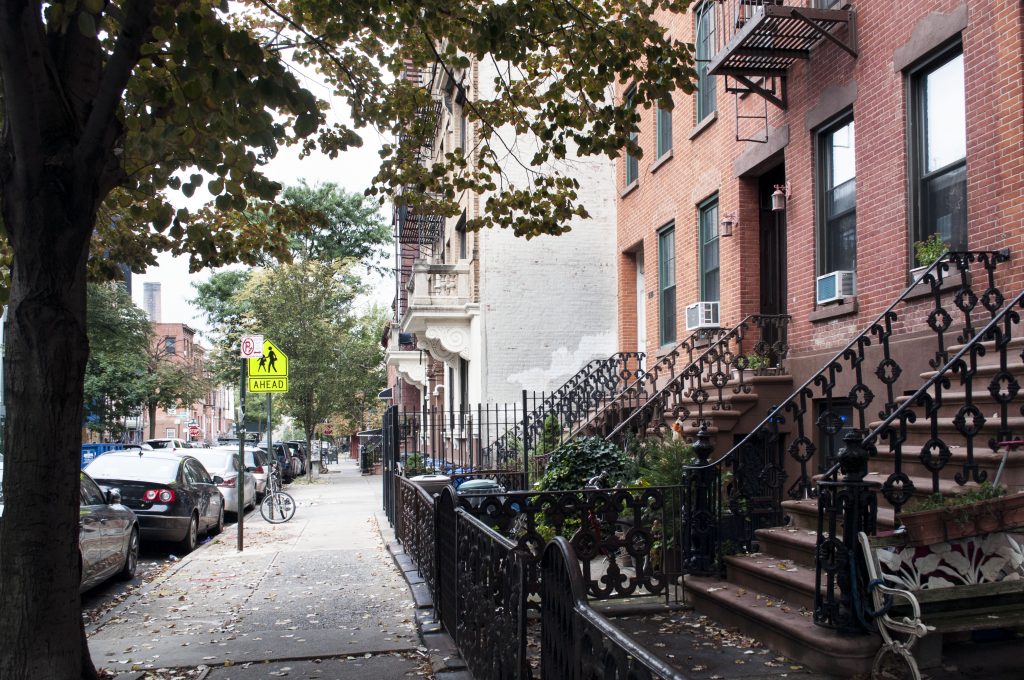 THE ACCOMODATION
I start with the worst part. You will spend a lot to sleep in New York, especially if you plan a visit on high-season as we did (in October).
Hotels in Manhattan started from 230$ per night; since it was overbudget for us, we soon realized the solution would be booking on Airbnb.
After some researches, I understood that the borough where I wanted to sleep was Williamsburg, which turned to be the best choice. It is a young and vibrant neighborhood with tons of restaurants and pubs, just one stop from Manhattan. We spent 110€ per night for a bedroom with private bathroom (very uncommon on Airbnb in NYC), but there were some slightly cheaper solutions with shared bathroom, but still with great reviews. We could also use a shared living room with a fridge and and external patio. After many hours walking in the city, where you easily walk about 20 km per day, it's pleasant to have a space where you can drink a cold beer and enjoy some to-go food.
My advice: try to book your stay in NYC as soon as possible; the best solutions at the best price will be sold quickly.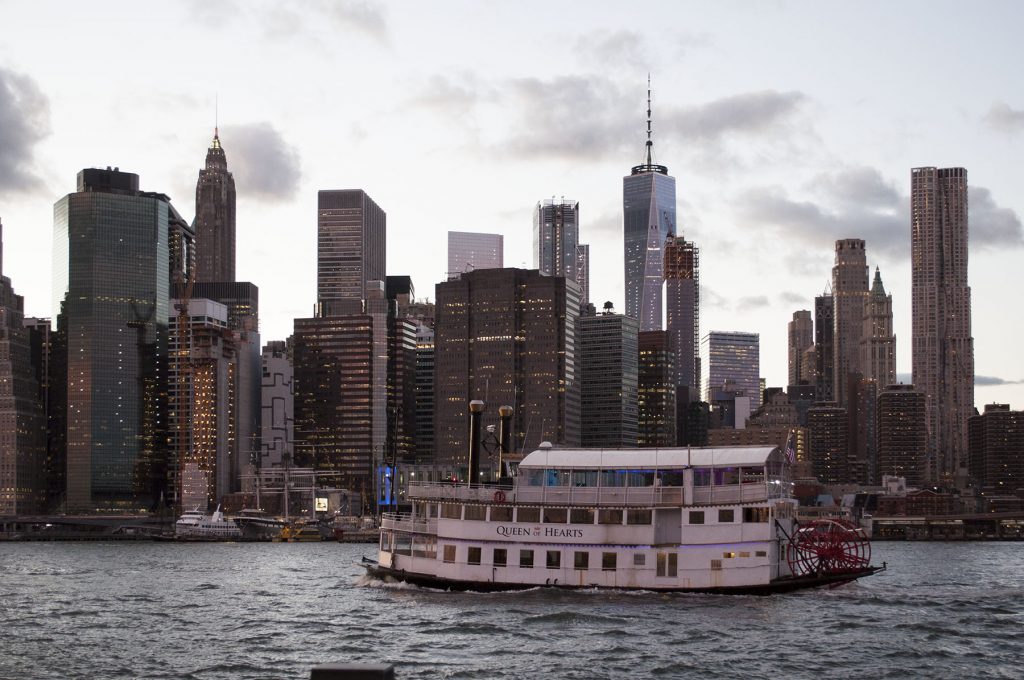 METRO AND MOVING AROUND
In NYC you have three main choices to move around: the public transport (metro and buses), taxi and Uber.
We haven't taken any taxi (shame on us!), but next time I will definitely will take one to go from the JFK airport to the city.
We chose to make the journey with metro, and it took us 2 hours to reach Bedford Ave stop on the L line in Williamsburg.
The metro is just perfect for your daily transfer from one area to the other. We bought the weekly Unlimited Metrocard at 32$, very convenient.
Before leaving, everybody told me not to take the metro, since it's so beautiful to walk in NYC. It's true, but the city is so huge you have to take the metro (or taxi) to go from one borough to the other.
Don't be scared by the size of NYC metro, with a little sense of direction, you will have no problem. The signs in each station do not indicate the last stop of each line, but indicate the direction: North is Uptown, South is Downtown, or East is Brooklyn/Queens/Bronx, depending on the line. Take a metro map with you, and you won't have any problems! I've used the one included in the Lonely Planet guide about New York.
My advice: you can't go to NYC and don't use the metro, it's a big part of the experience. Take the map with you, and just pay attention to the differences between Local and Express trains: in some lines, the same path is covered also by an Express train, which do not stop at every stations. Check the signs at the platform, and if you have doubts, take the Local one, which will stop at every stations.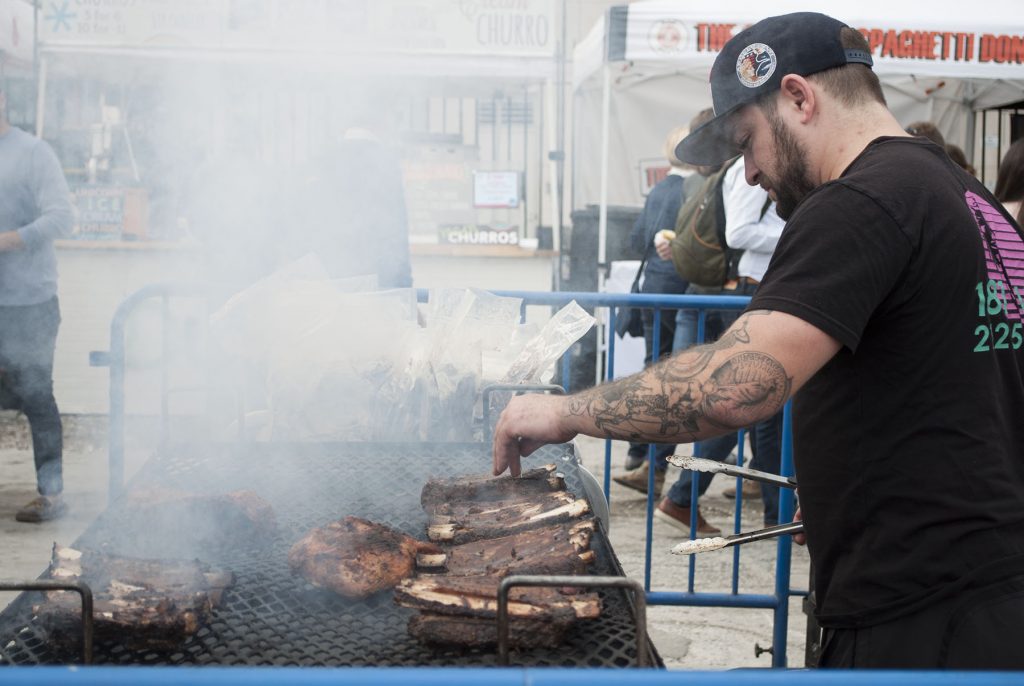 FOOD
Eleven Madison Park is the best restaurant in the world, according to 50's Best Restaurants, the food scenery in NYC stands out not only at high-end level, but it's amazing also for lower budget.
Burgers, falafels, South American street food, Asian food, bagels, bakeries, farmer's market: making a good selection of places and you will eat great food with a fair price (here my NYC food tour post).
Just be warned that for prepared food and drinks you will never pay what it is indicated on boards or menus. The exposed prices do not include taxes, which are at 8.875% in New York.
Apart from taxes, you will notice the service will make a big difference on your final food expense. Waiters and waitresses in the US are mostly paid with tips, which here are not considered optional, but obligatory. In New York tips are about 18 to 20% of the bill.
My advice: for no surprise, when you sit at a restaurant (or pubs and bars), immediately calculated an extra 30% on the shown price. You will get an idea of what you will spend for that meal.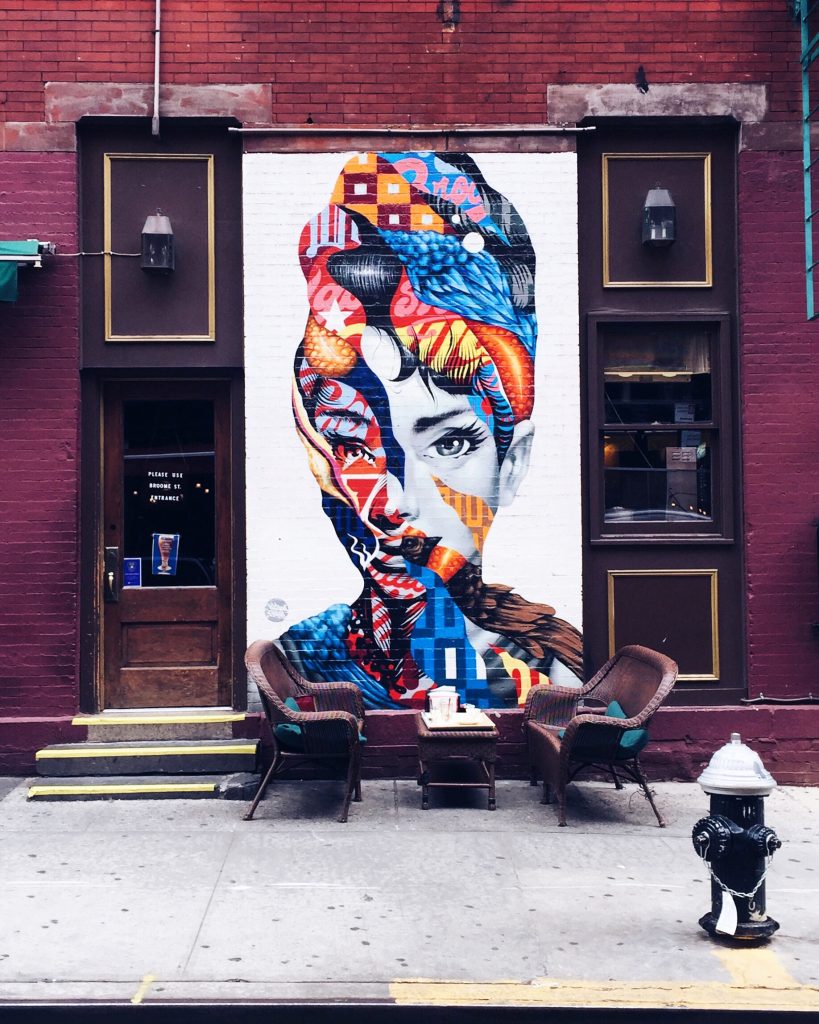 VISITS
One of the things I enjoyed more in NYC is walking along its streets and avenues, where at every corner you can breathe art and life.
You could easily spend weeks in this city strolling around its charming boroughs – from Midtown to the Financial District, from Soho to Nolita, from the East Village to the Greenwich Villag, etc. – without spending a dollar. The show here takes place in the streets where you can feel the spirit and the strong character of this incredible town.
Anyway, it's also true you can't come to NYC and not visit some of its great attractions.
Online there are many offers for city passes, that allows to spare some money if you want to visit more attractions. We chose the GO CITY pass, which allows you to choose how to create your pass without too restricted time limits (once activated, it is valid 30 days). We chose the Top of the Rock (Rockefeller Center) and the Statue of Liberty, and we spent 46.5$ each.
We also visited MOMA with the Friday night free entrace (every Friday from 4 pm to 9 pm) and MET, the Metropolitan Museum of Modern Art, where it works the pay what you wish formula, with a suggested price of 25$, which is truly fair price for wonders included in this incredible museum.
Summary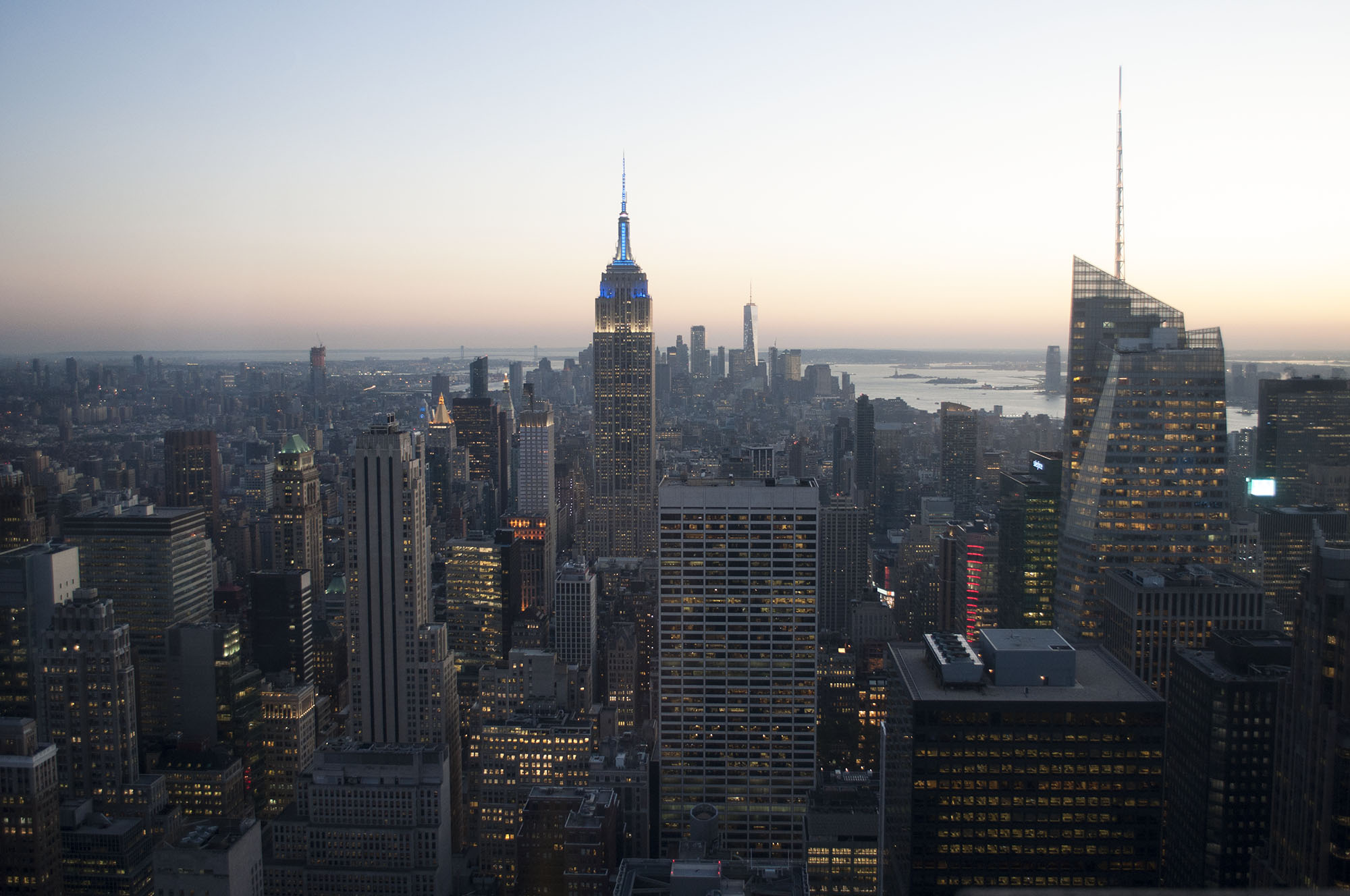 Article Name
One week in New York on a budget
Author
Daniela Barutta
This post is also available in: Italian