In October I've been for the first time in the United States. I spent a week strolling in the Big Apple, and then we rent a car for other seven days to visit New England, the most historical area in the US which is so charming during the fall season.
Three out of the seven days were dedicated to Vermont, a state I've always been fascinated about: a land of hills and mountains, crossed by comfortable roads and lovely villages, so perfectly finished it looks like they are not true.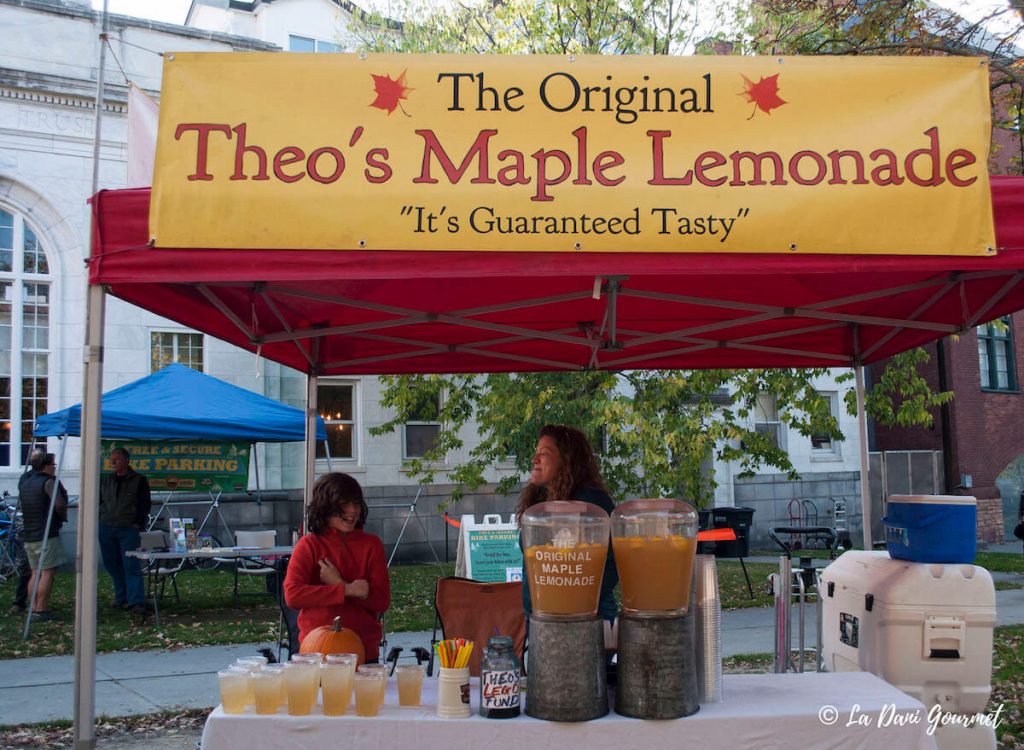 I chose to visit this state because of its views, more than its food, but making some researches before leaving I discovered I was wrong.
Vermont is home for great and organic produces, such as cheeses, fruits especially apples, ciders, meat, ice wines, ice-cream (Ben&Jerry was born here), and maple syrup.
Vermont doesn't make the quantities of Canadian Québec, but it is one of the main US maple syrup producers, together with New York state and Maine. Driving along the panoramic roads, it's easy to bump into a sign which invites you to stop and taste maple syrup locally made by little producers.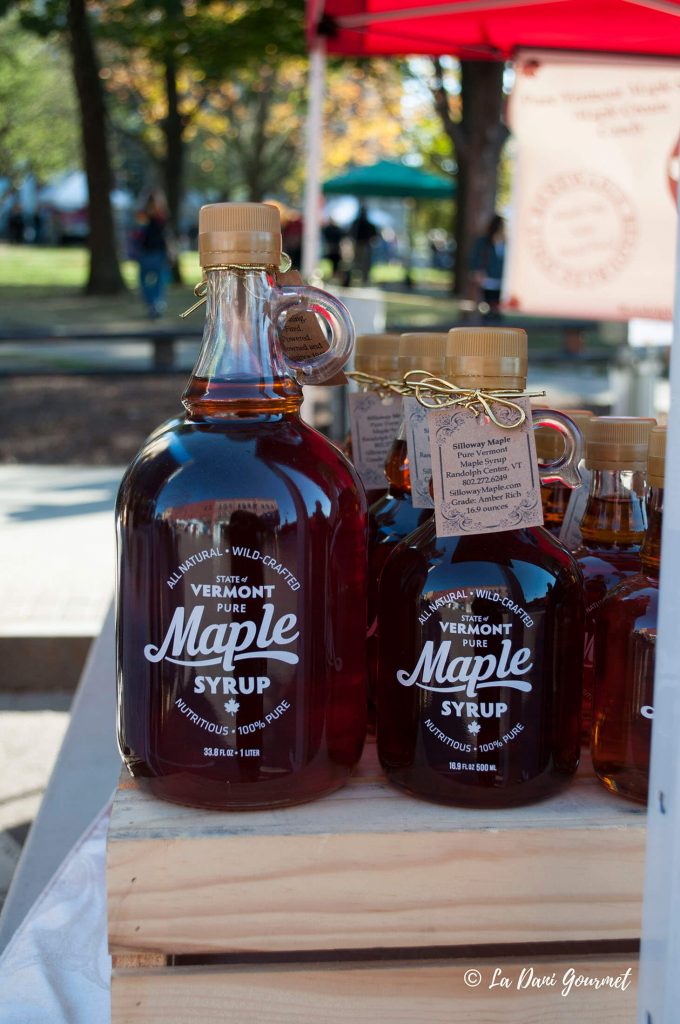 We chose to sleep in Burlington, a lovely village perched above Lake Champlain and also Vermon's largest city. Every day we drove along suggested routes in search for the best views and to taste maple syrup and other local produces.
Driving close to Cambridge we noticed a sign with said "Think Maple" together with an explicit invite to visit the producer. We decided to stop and walked into what it looked like a house, and it actually was, of the Putnam family Farm.
We ask if it possible to visit the maple trees and the production area and a kind man immediately got into his car and invited us to follow.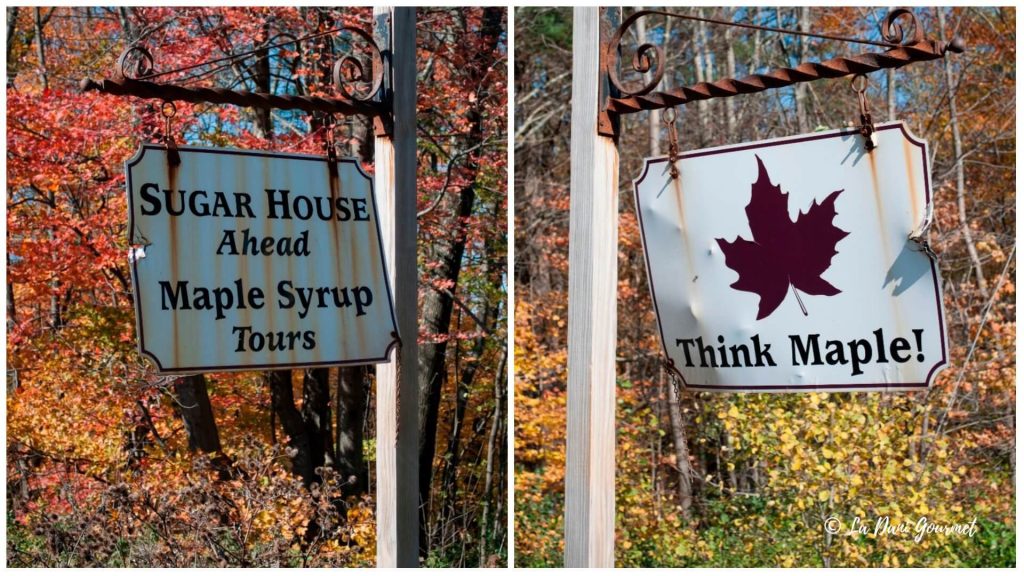 How is maple syrup made?
On the other side of the road I recognise a barn and behind it a maple tree forest (actually maple trees were everywhere) and so it begins our tour with Bill, the kind man.
He immediately informs us that maple syrup production happens only with specific weather conditions, usually from February to April (called sugaring season) when temperatures at night fall below freezing and during the day go above freezing.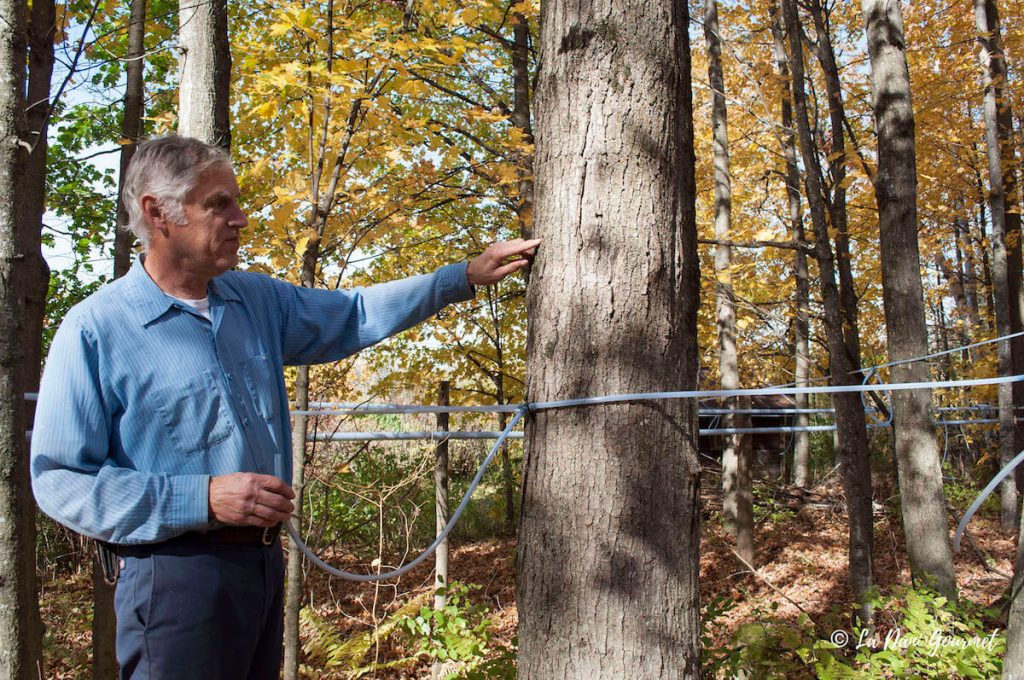 This thermic excursion permits the sap to flow up from the tree's roots and flow from the tapholes into specific pipelines which collect the liquid into storage tanks. Other producers use the traditional method and collect the liquid into buckets put next to the trees and every day the sap has to be gathered by hand.
Sap is a liquid similar to water and it only has a 2-3% sugar concentration. To get maple syrup, it's necessary to reach 66% sugar concentration.
So the sap is at first put through a reverse osmosis process which increase the sugar concentration to 15% and then it is subjected to a boiling process that lasts about 20-25 days which turns the liquid into a syrup with a 66% sugar concentration.
On average, 50 gallons of sap become 1 gallon of maple syrup. This impressive proportion together with a delicate production process make it an expensive product.

Different types
There's not only one pure Vermont maple syrup, but it is classified into four different grades.
The sap varies according to the collecting time: in April, when it's warmer, you get the grades Dark Robust Taste, also called grade B or Very Dark Strong Taste, both dense and with caramelised flavour.
During the coldest months, the sap is lighter and the syrups will be lighter and more delicate as well, as in Golden Delicate Taste, called Fancy and Amber Rich Taste, known as grade A.
Not only pancakes
If you think that maple syrup marry well only with pancakes, you're totally wrong. In Vermont they put it everywhere: in muffins or doughnuts or in a delicious Maple latte to sip slowly during the morning. It is used in many savoury dishes too, especially with meat and vegetables. One of the best dish during the whole trip was a big plate of fried Brussels sprouts seasoned with a reduction of maple syrup and apple vinegar.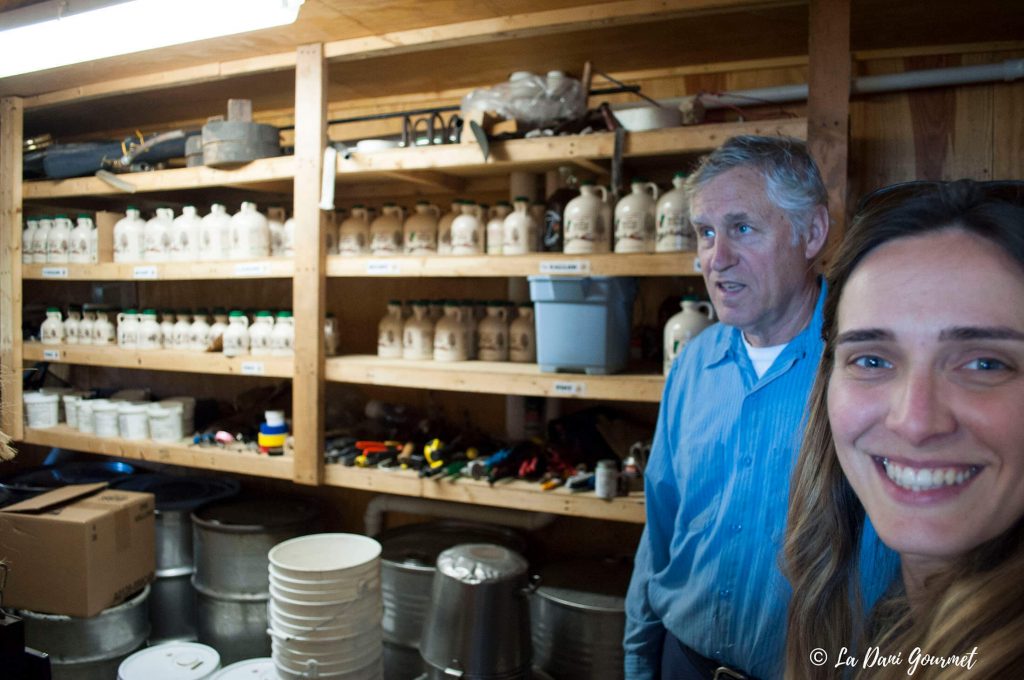 Things to know about buying and storing maple syrup
When you buy maple syrup, check if it indicated "Pure Maple Syrup" and the origin (as "made in Vermont"), a guarantee of pureness and quality.
Pure Vermont maple syrup is usually stored in plastic jars which preserve at best its quality.
Anyway, keep the sealed jars in a dry place at a room temperature or lower; when you open the jar, then you have to store it in the fridge, where you can keep it for months, even years, as Bill said. But I doubt you need years to finish it.
Summary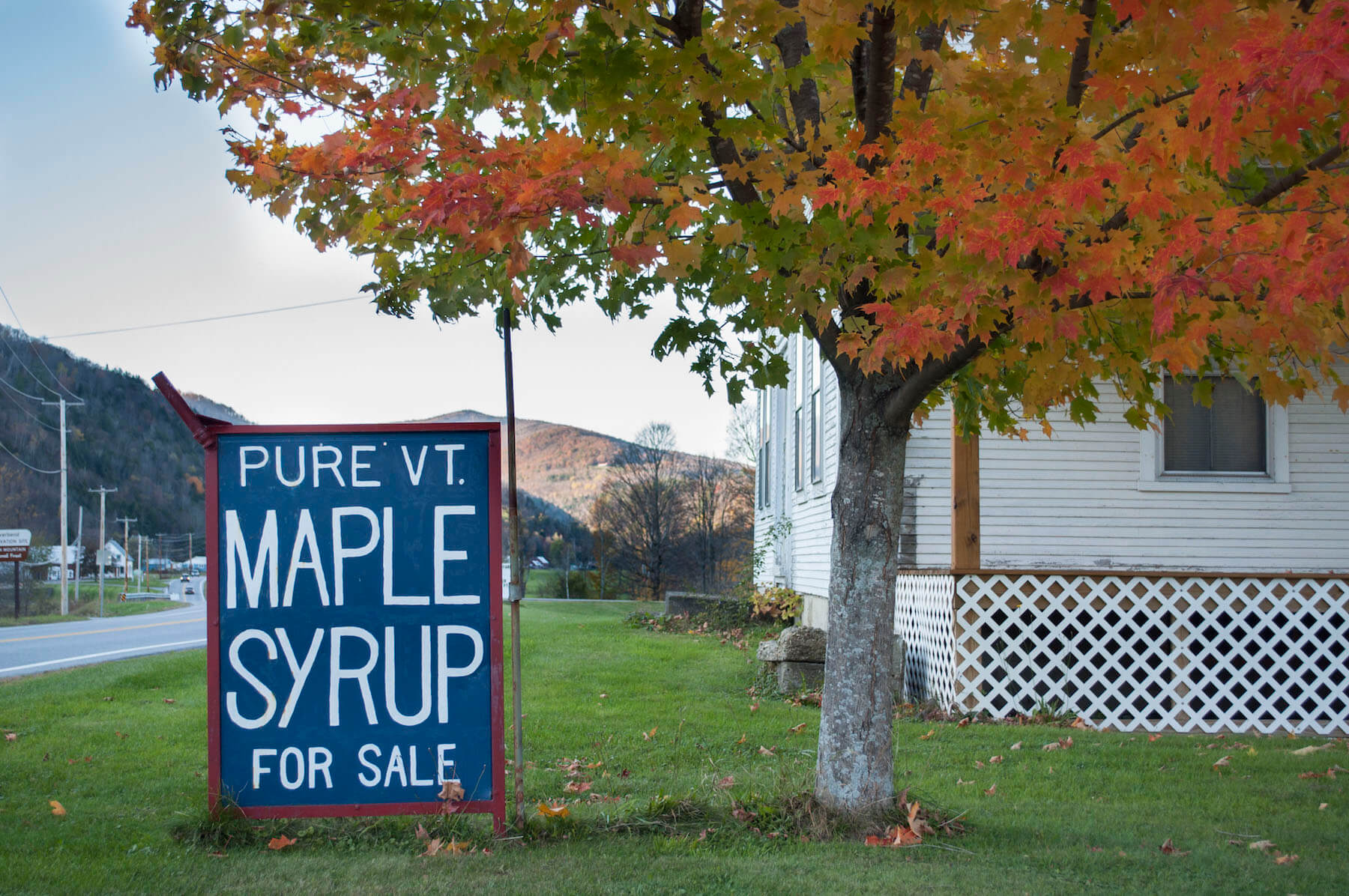 Article Name
Vermont maple syrup: how it is made
Author
Daniela Barutta
This post is also available in: Italian