Maccheroncini, mussels and tomatoes… Three simple ingredients to remember the region Marche, I recently visited during my gourmet trip. A simple dish, as we love in Italy, but special thanks to the extraordinary ingredients and the oven-drying method, essential to intensify the sweetness of the tomatoes.
The raw Maccheroncini, whom I've already told life and times here, are pretty fragile and it's important to add them into the boiling water directly from the paper sheet where they are laid. As cooked, these noodles are strong and elastic, but they tend to twirl on their own and it's important to stir the pasta with the sauce using big forks.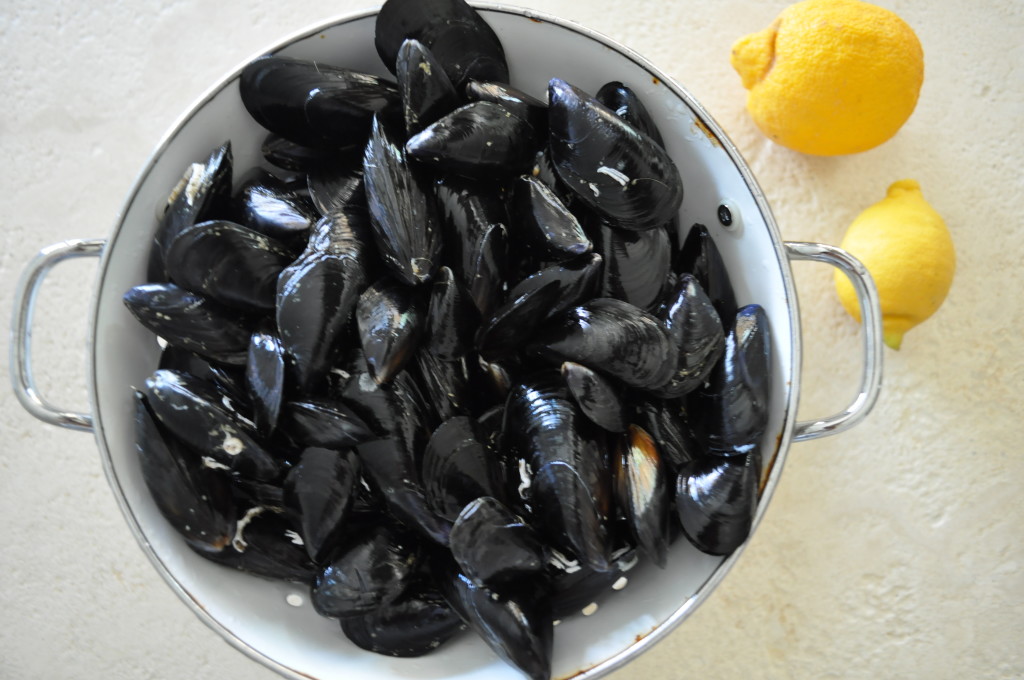 Mussels and tomatoes are a summer symbol, made of outdoor gatherings with fresh seafood and home-grown veggies.
MACCHERONCINI DI CAMPOFILONE WITH MUSSELS AND ROASTED TOMATOES
Ingredients for 2 people:
125 g of Maccheroncini di Campofilone IGP
1 kg of good quality mussels
300 g Piccadilly or Cherry Tomatoes
4 garlic cloves
evoo
salt and chilly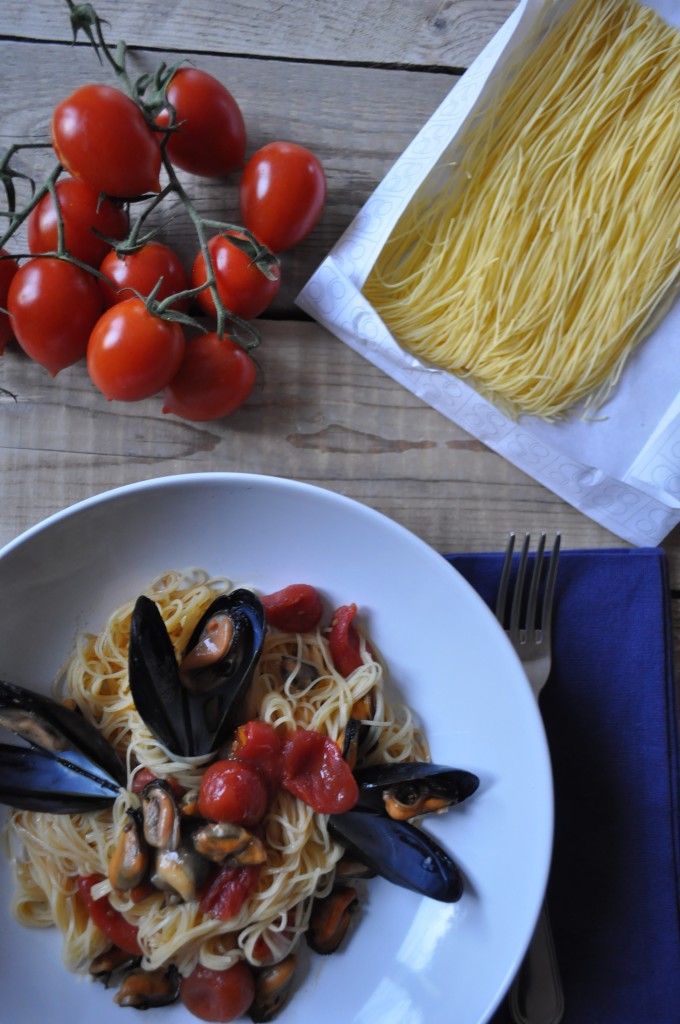 1.Carefully clean the mussels, removing the dirt from the sheel and especially the beard.
2.Put a garlic clove and two tablespoons of evoo on a pan on high heat. As soon as the pan is pretty warm, add the mussels and half a glass of water. Cover with a lid and let them cook for some minutes, until the mussels are open.
Remove the shell from 3/4 of the total mussels and filter the liquid.
3.Incise the tomatoes and put them into boiling water for one minute, in order to peel off the skin easily. Halve the peeled tomatoes and place them into baking tray with generous evoo, salt and a couple of garlic cloves. Bake them for about 40 min at 170°. As soon as they are ready, remove the garlic and keep the tomatoes with their juice aside.
4.Heat the extra vergin olive oil (evoo) with the garlic clove and some chilly in a frying pan over medium heat. Add the roasted tomatoes with their juice and the mussels without shells together with a couple of spoonful of mussels liquid. Let the flavours melt together.
5.Cook the Maccheroncini di Campofilone for one minute the into boiling water. Strain the noodles carefully, reserving one or two glasses of pasta cooking water.
Toss the pasta in the sauce, adding at least one glass of cooking water and stir well using big forks.
Enjoy!
Summary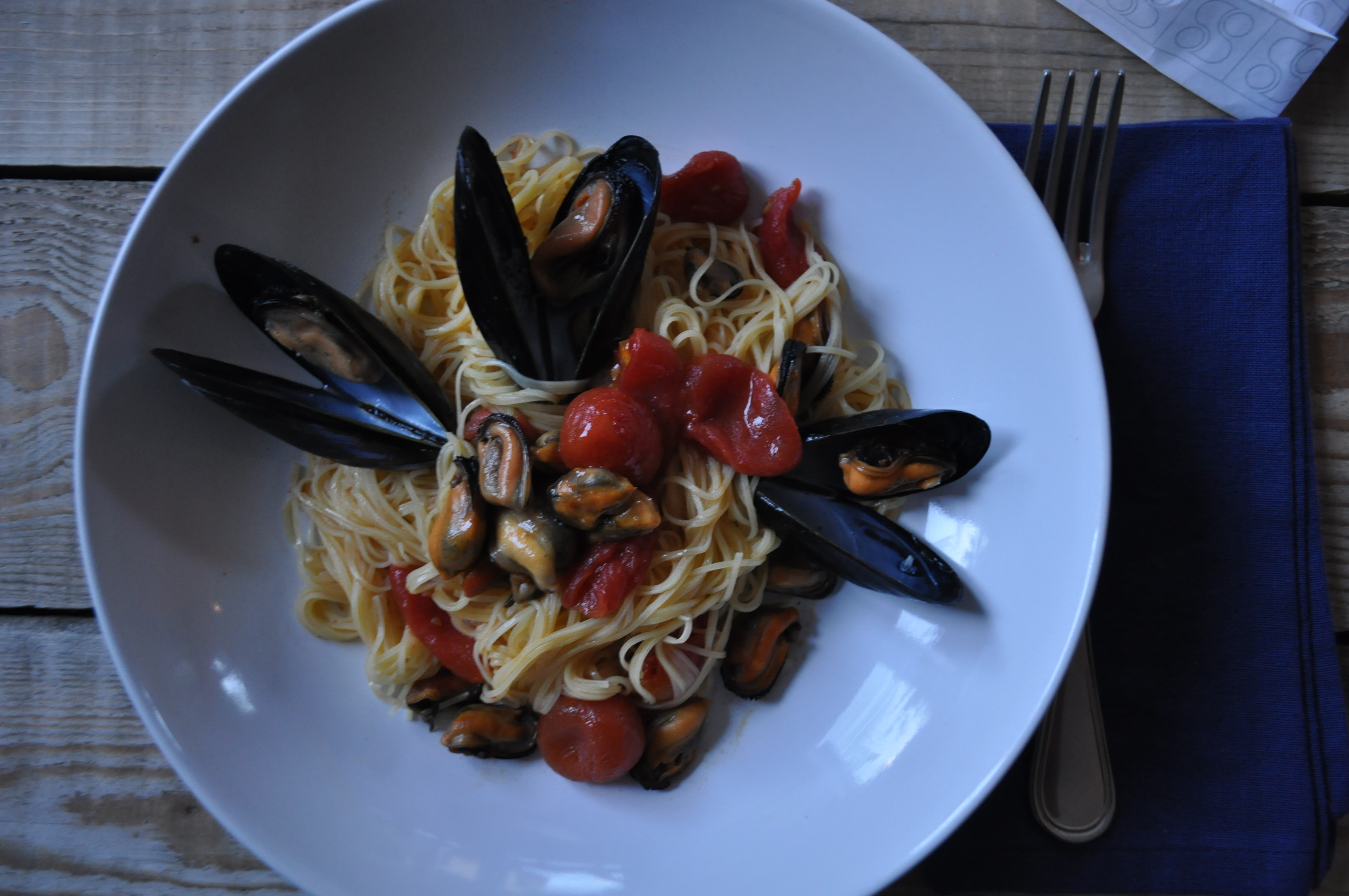 Recipe Name
Maccheroncini di Campofilone with mussels and roasted tomatoes
Published On
Average Rating





Based on 0 Review(s)
This post is also available in: Italian