The previous weekend then 10th edition of Re Panettone, the event celebrating the magnificent Milanese Christmas sweet bread, took place in Milan.
Forty-five artisans from all over Italy met at Fabbrica Orobia, the industrial location chosen for this edition, just a few steps from Fondazione Prada. The space was wide but inappropriate to welcome an event around panettone. This sweet, as other Christmas sweet bread rich in butter and yolks, needs warmer temperatures than the ones you find in an industrial space with no heating.
The taste was affected by temperatures, but some panettoni turned to be memorable as well. Here you find a list of six panettoni to remember (and buy):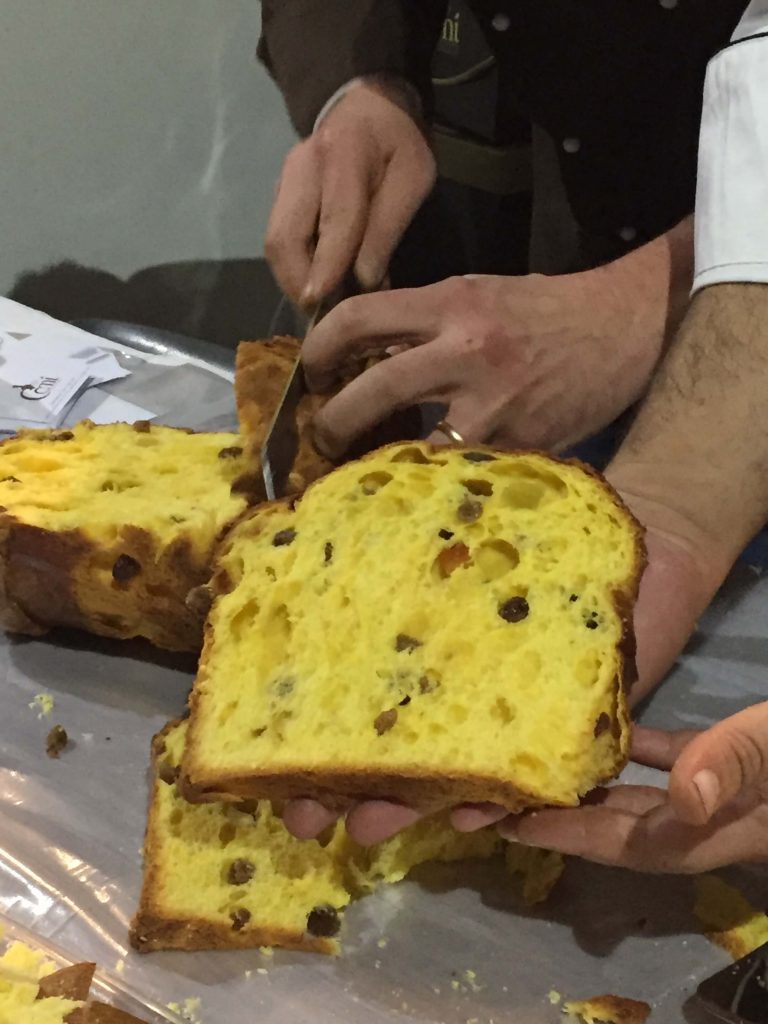 Premium Australian 6 crowns sultanas, "Diamante" candied cedro from Calabria and Sicilian candied orange.
This pasticceria from Brianza (an area north Milan) looks for the best ingredients for their panettoni.
We tasted the traditional panettone with extra virgin olive oil, which doesn't substitute butter but enriches the dough. The crumb is stringy and soft, candied fruits melt-in-your-mouth and raisins are wet and tasty.
One of my favourite at the event.
Where to buy it? Pasticceria Comi, Via Camillo Benso Conte di Cavour 4, Missaglia (LC)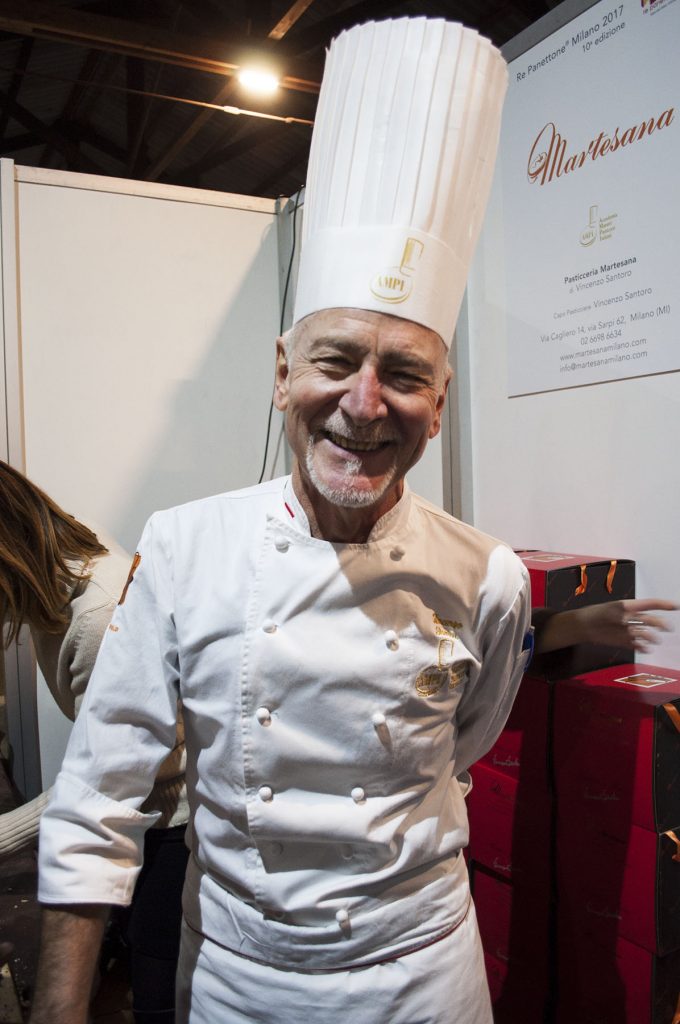 This historical pasticceria needs no presentations to the people living in Milano.
If you love the viennese Sacher, go for El Panetùn de l'Enzo, which combines a panettone with the flavours of Sacher, dark chocolate and apricot jam.
Vincenzo Santoro – the owner and creator of this panettone – told me it is an all-year-long sweet, since his customers buy it not only for Christmas.
Where to buy it? Pasticceria Martesana has two locations: Via Cagliero 14, Milano; and Via Paolo Sarpi 64, Milano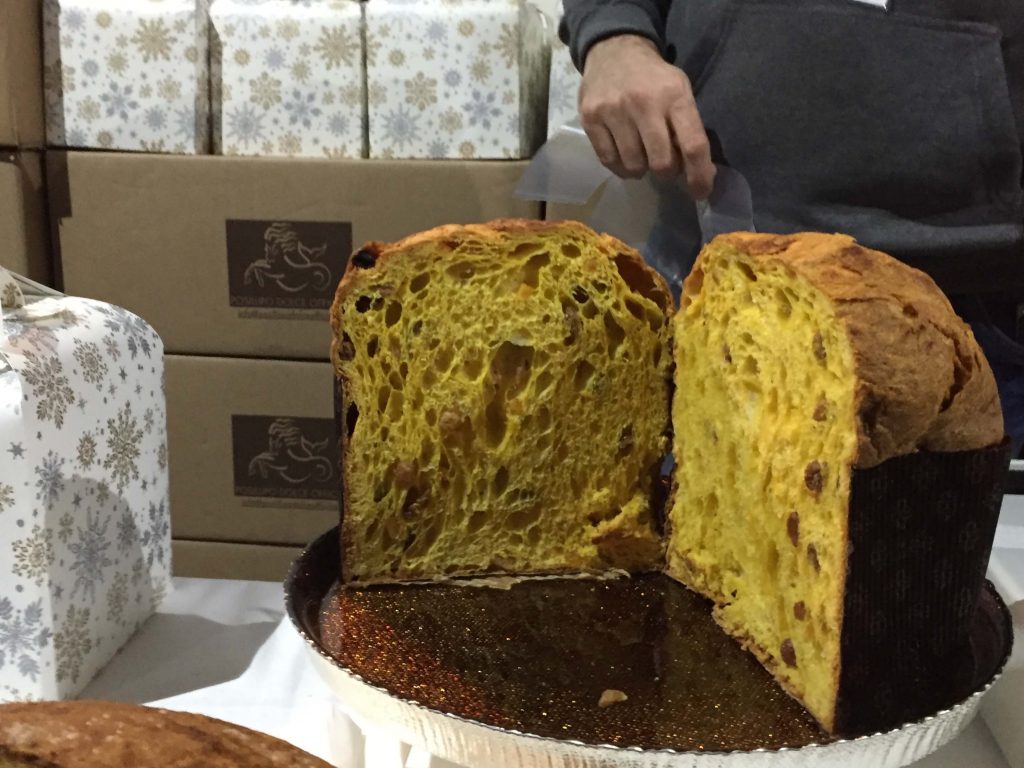 This traditional panettone impressed me for its intense yellow crumb, which is due to a higher percentage of yolks in the mixture.
The crumb is stringy and soft and there are just candied oranged, actually semi-candied to preserve their aroma. A very good traditional panettone, which won as the best in the 2016 edition.
The pasticceria is located in Riccione, and not in Campania, as the name suggests, and the owners are not from Campania as well.
Their name is due to the position of the pastry lab (and restaurant) which faces the coast towards Cesenatico, which recalls the shape of Posillipo area in Naples.
Where to buy it? Posillipo dolce officina, Viale M. Ceccarini 136, Riccione (RN)
An essential panettone, where the protagonist is the panettone itself: the crumb is stringy, soft and incredibly moist for a panettone without any sultanas or candied fruits.
It's covered with almond glaze which enriches the flavour and gives a nice contrast with the soft and lemon-scented crumb.
As you can see from the picture in evidence at the top of this post, the holes in the crumb are just perfect.
Where to buy it? In croissanteria lab, Via Variante di Cicola 13, Carobbio degli Angeli (BG)
Or online on their website: Il panettone di Italo Vezzoli 
If you like original panettoni, this pasticceria will satisfy you. There were so many types to taste at Re Panettone.
My favourites? The traditional, which classified third at the 2016 edition, and Panbrillo with limocello, which has a lovely lemon scented crumb.
Where to buy it? Pasticceria Mimosa, Viale Vittorio Veneto 69-79, Tolentino (MC)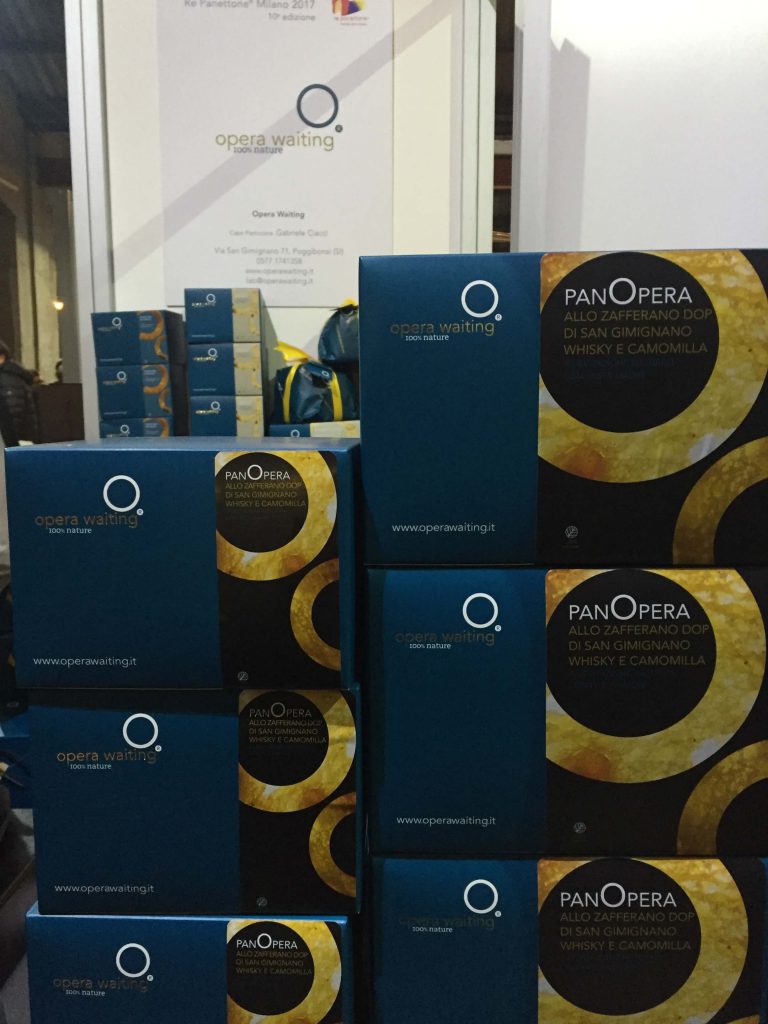 A young pastry lab in the earth of Tuscany, which based their products on the great ingredients of their region.
I met them some years ago (I spoke about them also on my post about Taste Florence) and their sweets are always a pleasures for the palate.
The traditional panettone has a Tuscan touch with the addition of Vin Santo del Chianti, but my favourite is PanOpera with San Gimignano Saffron, whyskey and camomile, delicate and balanced flavours for a soft and stringy crumb. Loved it!
Where to buy it? The lab is Via San Gimignano, 71 a Poggibonsi (SI); but they do have dealers all over Italy.
Summary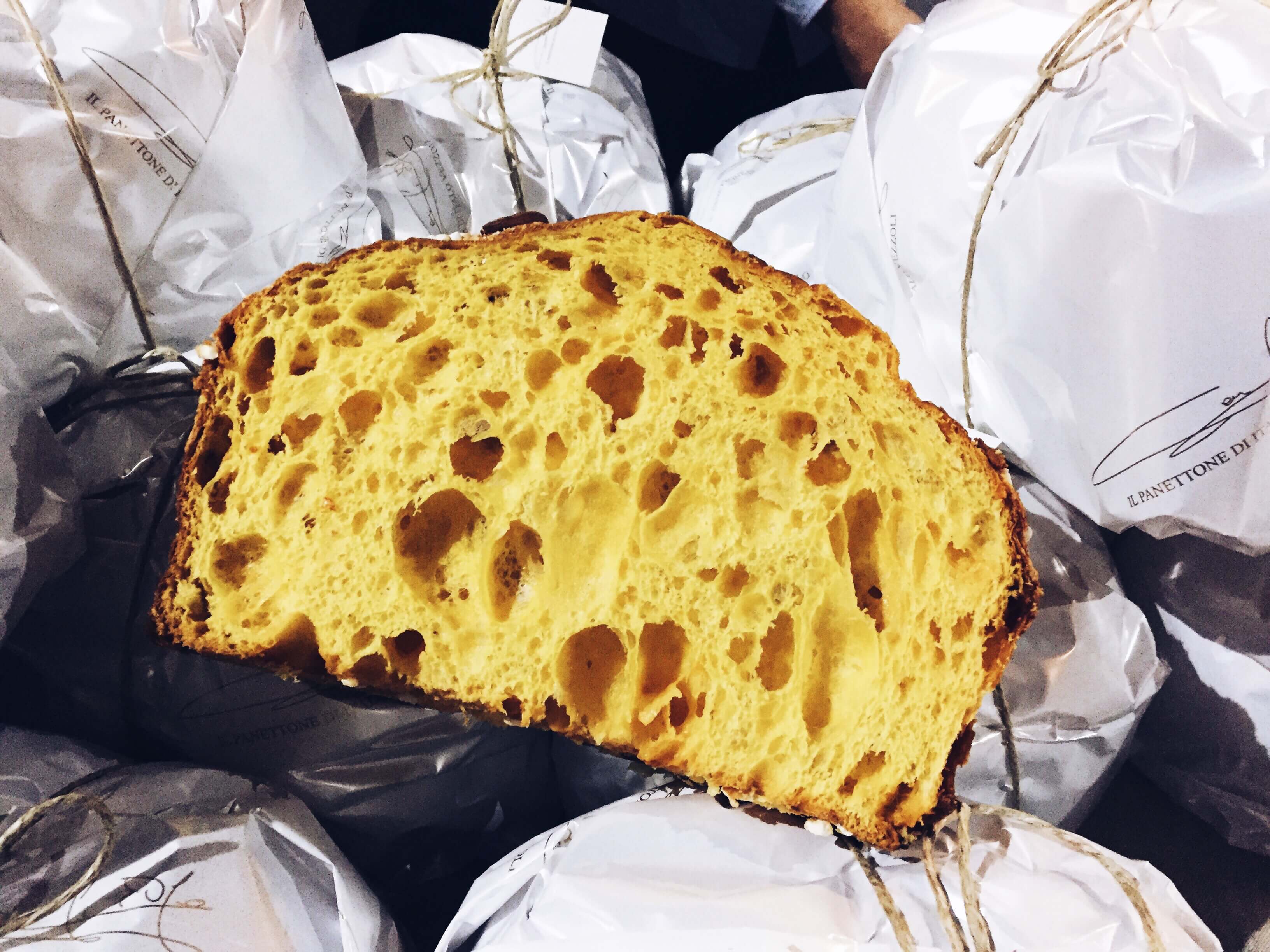 Article Name
Re Panettone: six panettoni to remember
Author
Daniela Barutta
This post is also available in: Italian