Seasons are able to excite people who love food and eating well, since they can inspire creativity in everybody willing to cook just with seasonal ingredients.
Nowadays there's a group of fruits and vegetables that has entered our food habits, they are therefore available all year long, and just the price label remembers us if they are "off season". Zucchini and tomatoes are a clear example, being present in our autumn and winter meals.
In the agricultural world there are some produces that still have a strong relationship with their seasonality, which is evident to everybody, being present in the markets just in the period when they are naturally available. This makes them irresistible and precious, and even tastier. An example of this period of the year is chestnut.
Chestnut trees fed many people leaving in the mountains, as for example in Garfagnana (an area close to Lucca), and for this reason it has been called "the Italian bread tree" by Giovanni Pascoli.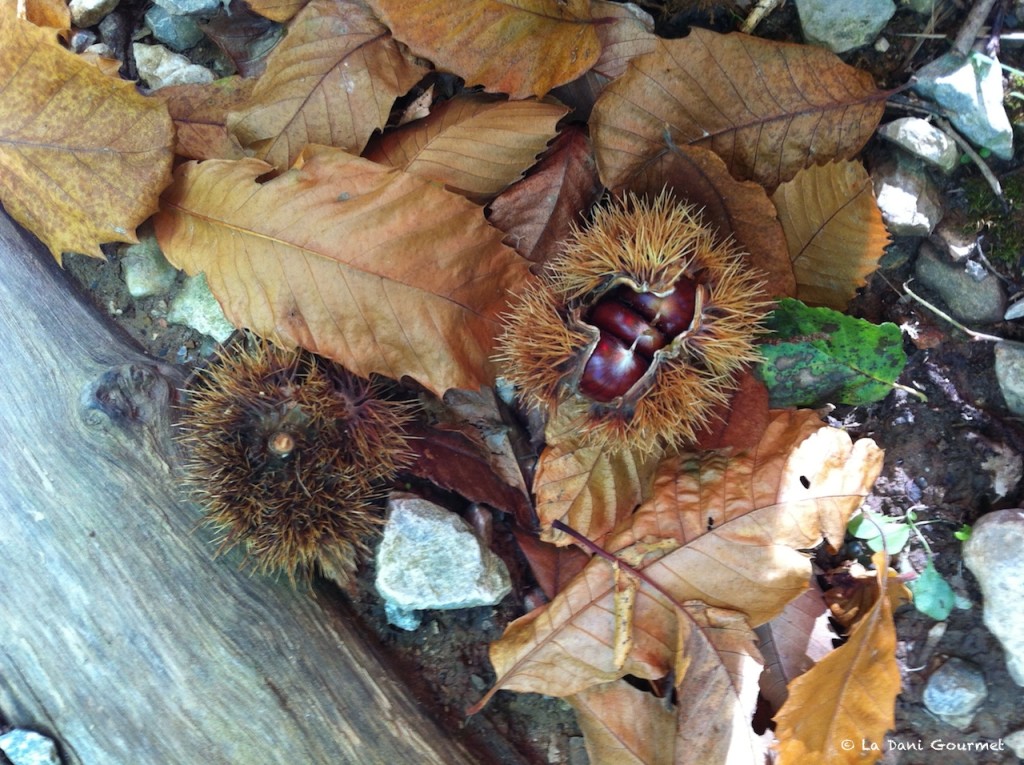 Since I live in Versilia, every year this period we make a trip on the Apuan Alps, foraging this incredible fruit. There are about three hundred varieties of chestnuts, and I have no idea which one I find here, but I'm sure it's not "marroni". Marroni are a rare and expensive variety, which have a very superficial skin, very easy to be removed.
Fresh chestnuts are full of nutrients and with their lightly mellow flavour are suitable both for savoury and sweet dishes. The recipe I'm sharing is a simple and rustic cake, which combines  two delights: the chestnuts of Alta Versilia and the Almonds of Toritto.
That's a melt-in-your-mouth cake thanks to the chestnut puree; it is gluten free, therefore suitable for people suffering from celiac desease.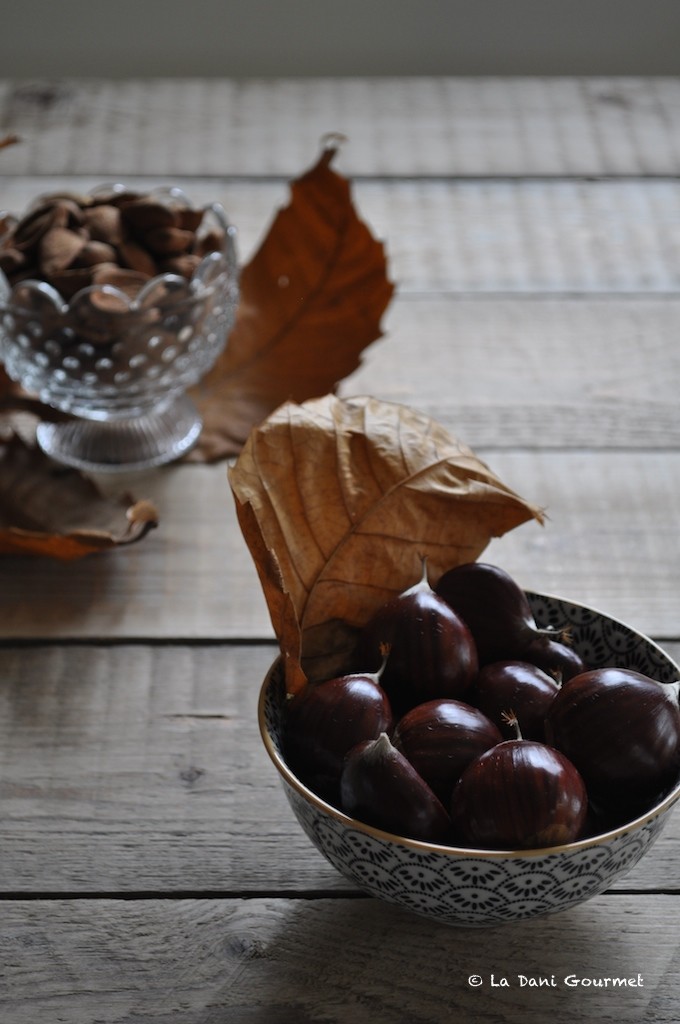 CHESTNUT CAKE

Ingredients for a springform pan of 26 cm
500 g fresh chestnuts
80 g butter
180 g sugar
100 g almonds (without the shell, but with the skin on)
4 eggs
butter and rice flour for the mould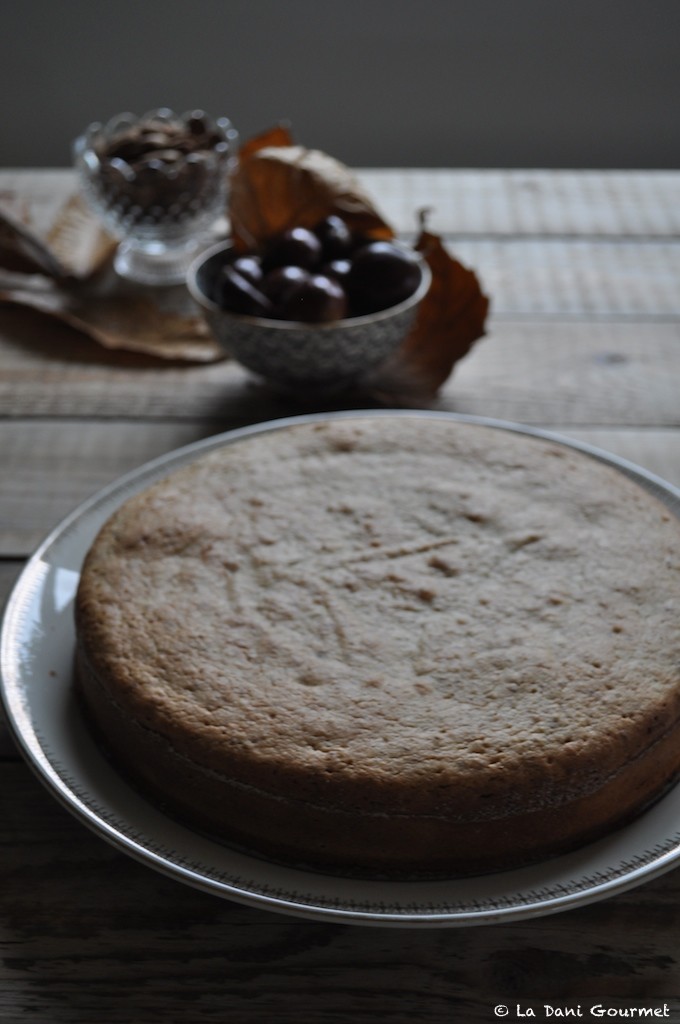 Cut a cross into the skin of each chestnut and let them boil until soft. Cooking times may vary according to the fruit dimension; anyway, roughly 30 minutes.
Remove the skin when they're still warm (it's easier) and push the soft chestnuts through a food mill. This operation is quite long and boring, but necessary if you want to get a perfect puree.
Blend the almonds in a mixer until you get almond flour; melt butter in a pan, at a low heat.
Beat the egg yolks with 3/4 of sugar, using a whisk or a stand mixer, until they get pale and fluffy. Add the melted butter, the almond flour and the chestnut puree, using a spatula.
Beat the egg whites with the rest of the sugar and slowly incorporate it into the batter.
Pour the batter in a springform pan, previously sprinkled with butter and rice flour. Let it cook in a pre-heated oven at 180° for about 35 minutes.
Enjoy!
Summary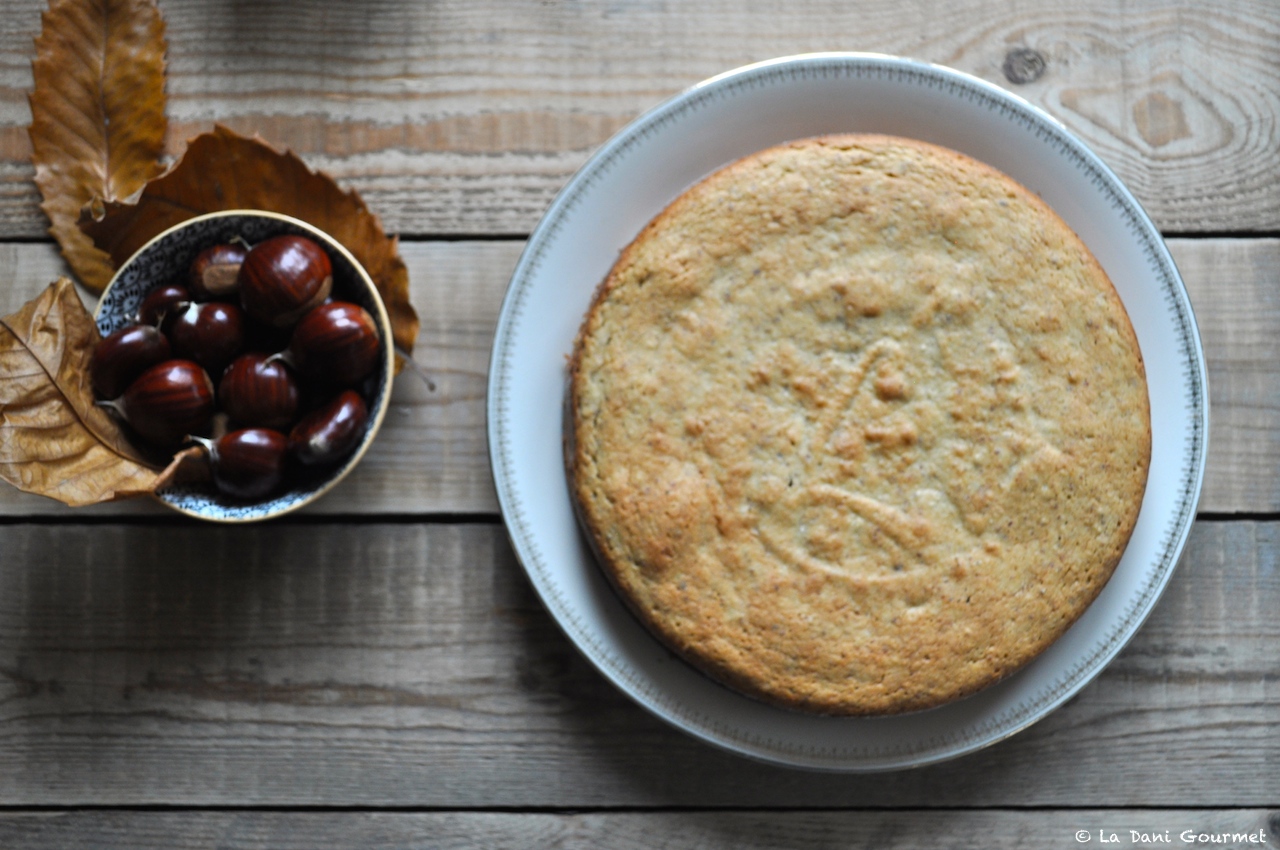 Recipe Name
Chestnut cake and a tribute to seasons
Published On
Average Rating





Based on 0 Review(s)
This post is also available in: Italian