We arrive in Valle d'Itria after a quick stop in Polignano (photo here below), populated by many foreign tourists, fascinated at least as me by this beauty. Here nature and human genius create a unique and charming place. Streets in this white little town seem a labyrinth, where it's pleasant to get lost and be astonished when you find yourself opposite, or better above, the strength of the sea against the cliffs.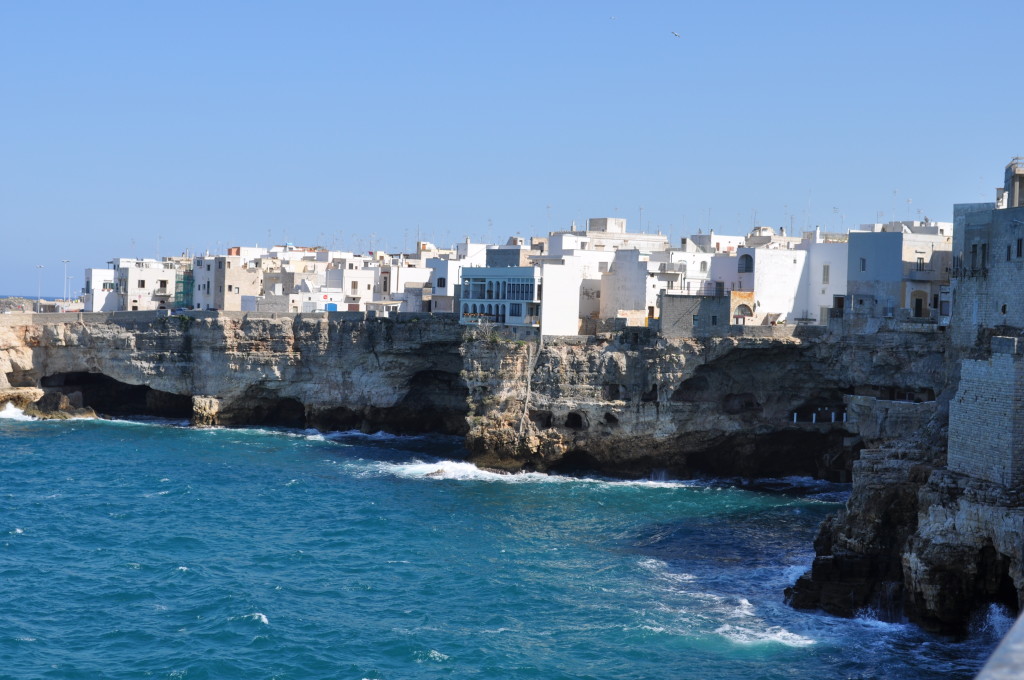 When I was a child, before coming to this region, if you told me Puglia, I suddenly would have thought Trulli. Since then, I nourished the desire to visit this Unesco Heritage Site, fascinated by the photos of these fairy-tale little buildings.
Sometimes when you crave something for so long, expectations are high and it's easy to be disappointed. But this is not the case.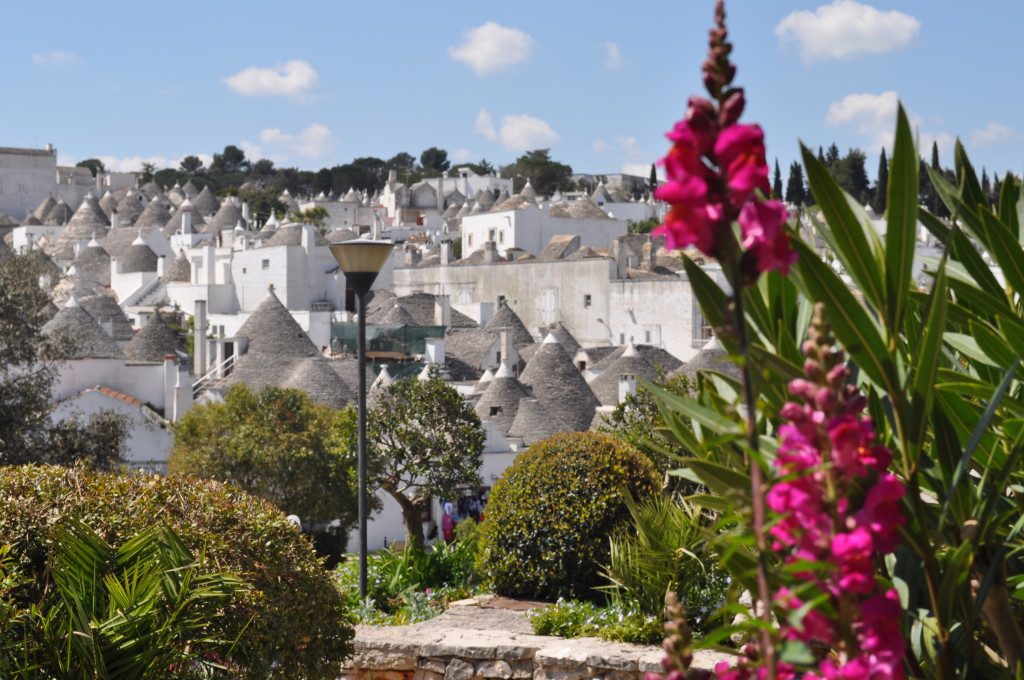 Alberobello is a little town in Valle d'Itria, a charming area in Puglia that covers three province (Bari, Brindisi, Taranto), connected in this reddish earth under a common denominator made by dry stone walls, centuries-old olive trees and the Trulli. Indeed, these funny buildings are common in this land, and feature the skyline of Martina Franca, Locorotondo, Cisternino and Ostuni.
In Alberobello you find the highest concentration of Trulli. This little town has plenty of gift shops that offer souvenirs, but likely they don't interfere with the beauty and charm of this place. It's fascinating walking up and down these streets, and browsing into the trulli-shops, where you discover new details and views.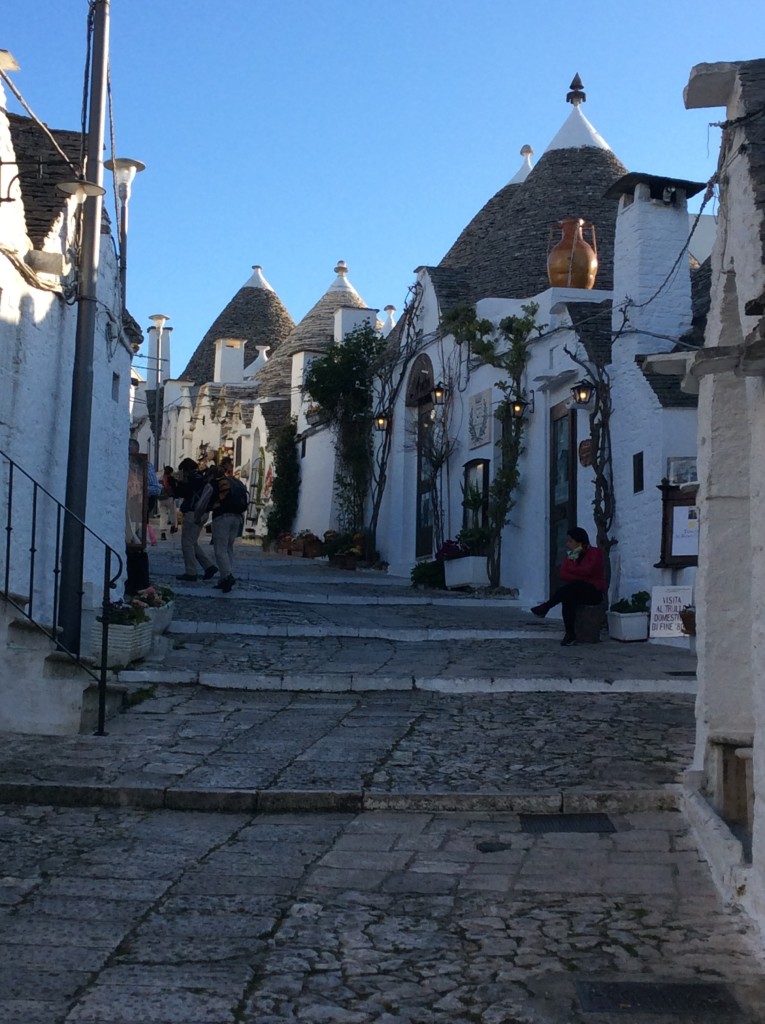 Alberobello didn't disappoint me even about food. On the main driving road that divide the Trulli in Alberobello, we met a stand where a lady was selling olives, almonds, local taralli, together with other excellent dried fruit. We bought different varieties of taralli, that revealed to be the best of the whole travel and even tasted some refreshing almonds, put in water and ice for 24 hours. They have to be eaten well chilled, removing the skin. A local version of "cocco bello", which consists of coconut pieces kept in iced water and that can be found almost on every beach in Italy.
We proceed our trip and we reach Cisternino, to visit a producer of excellent cold cuts, among which the Capocollo of Martina Franca, Slow Food Presidium. But this story deserves a separate article.
So, we get to Ostuni, called the città bianca (white town), even though I found Cisternino more whity.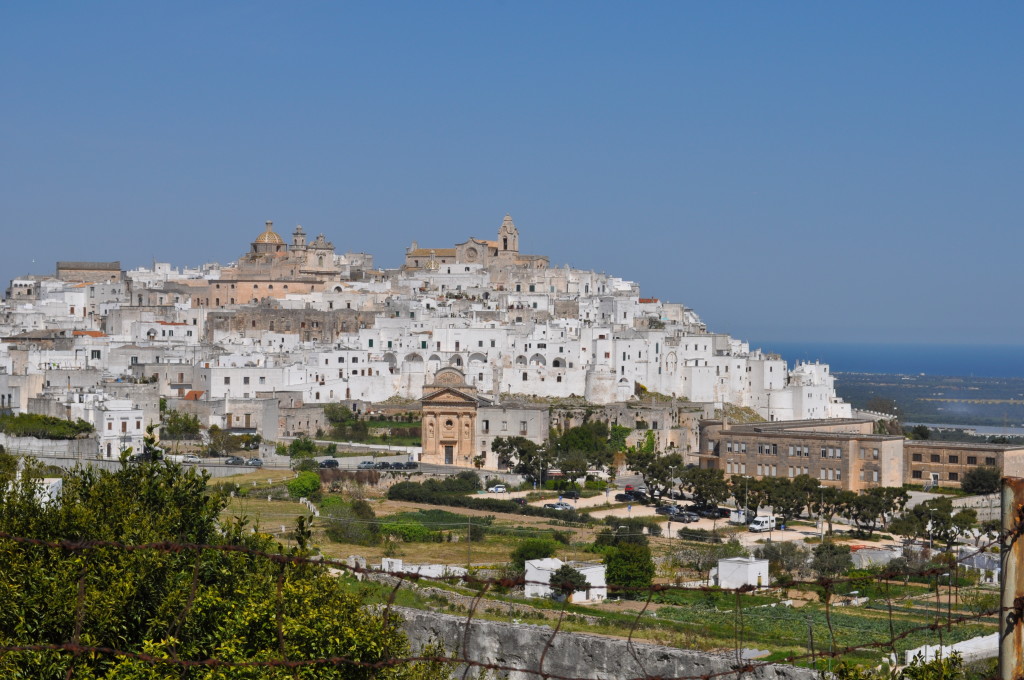 Ostuni is elegant, sophisticated and its identity is divided among the city, a lovely country and an outstanding sea. It's not a coincidence that ostunesi, the inhabitants of Ostuni, are famous to own three houses: one in town, one in the country and another by the sea, as Sandra told us, the kind owner, together with her husband, of the beautiful B&B Giovannarolla, where we overnighted.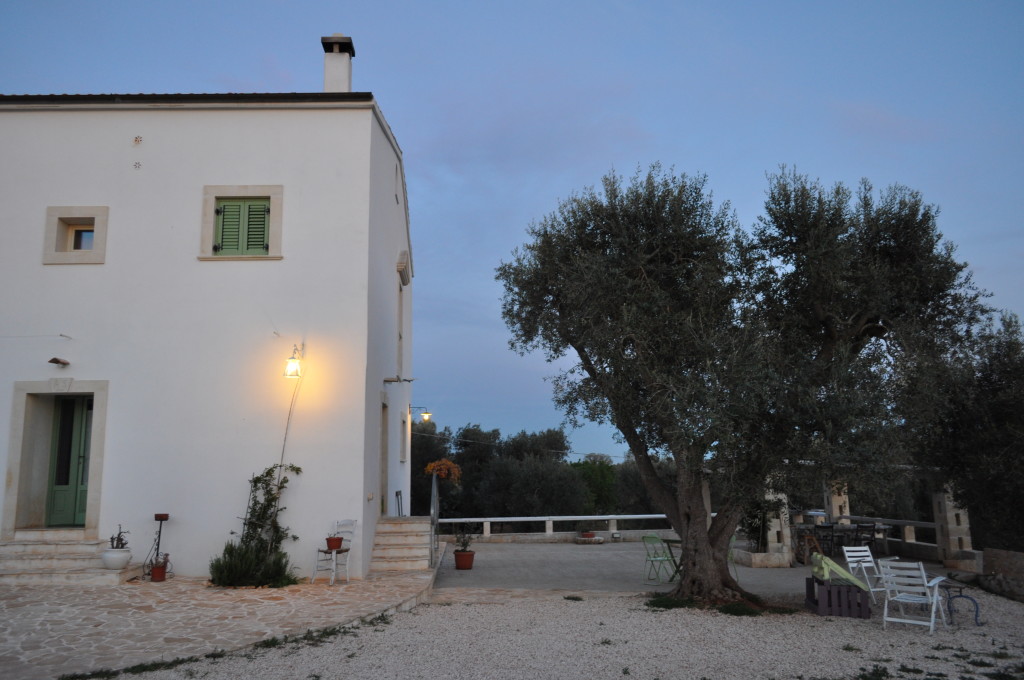 Here we find again the bracerie, a guarantee in Puglia, and on the menus the unfailing orecchiette with broccoli rabe and favette e cicoria. Sandra told us about Ceglie Messapica, near Ostuni, but less tourist and with a stronger gourmet soul. We will keep this advice for the next time, maybe coming back in summer, to taste some fresh dishes as pasta alla crudaiola, which should be delicious in its semplicity. Raw tomatoes and basil season the pasta together with generous grated cacioricotta, a cheese typical of Murge, coming from the transhumance of sheep from Abruzzo. It's usually softer and more milky in Valle d'Itria and in the Murge, harder and more savoury near Bari.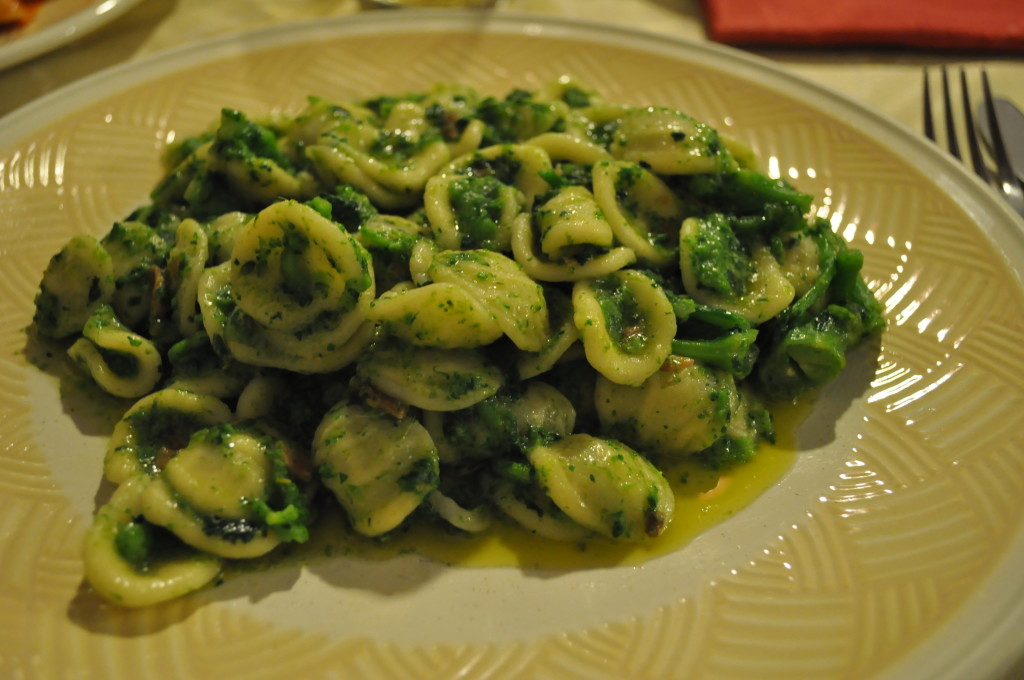 White, sage green and blue in its shades repeat themselves on the walls and doors of the houses in Valle d'Itria, drawing with the same colours that can be found in the nature of this land. Charming I think is the most correct adjective when it comes to speak about Puglia. It's not just beautiful, but it has character and personality.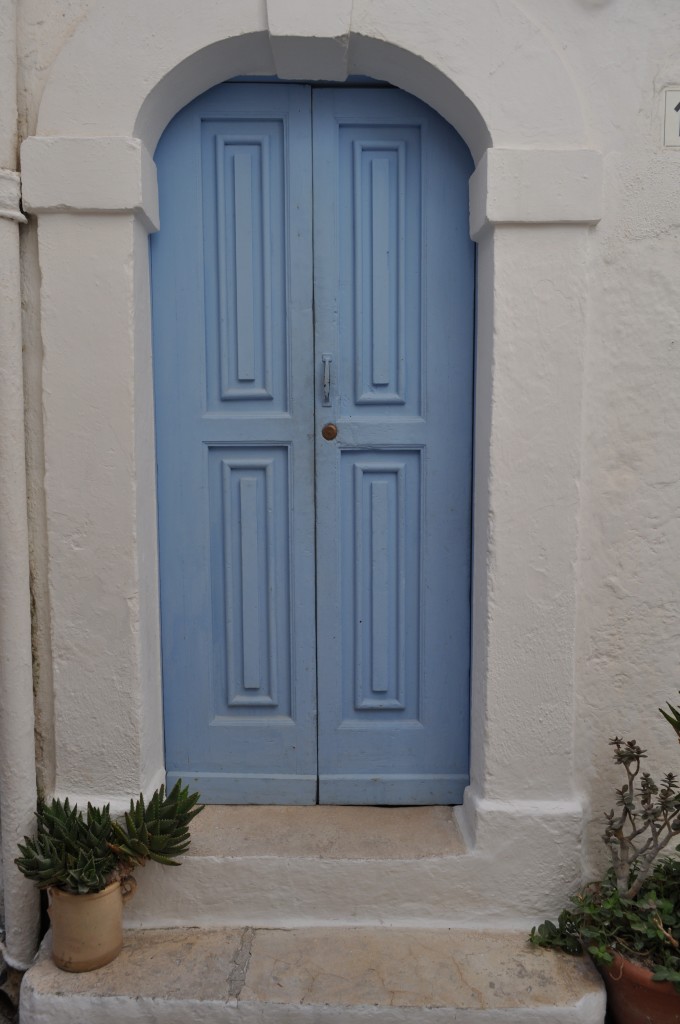 Summary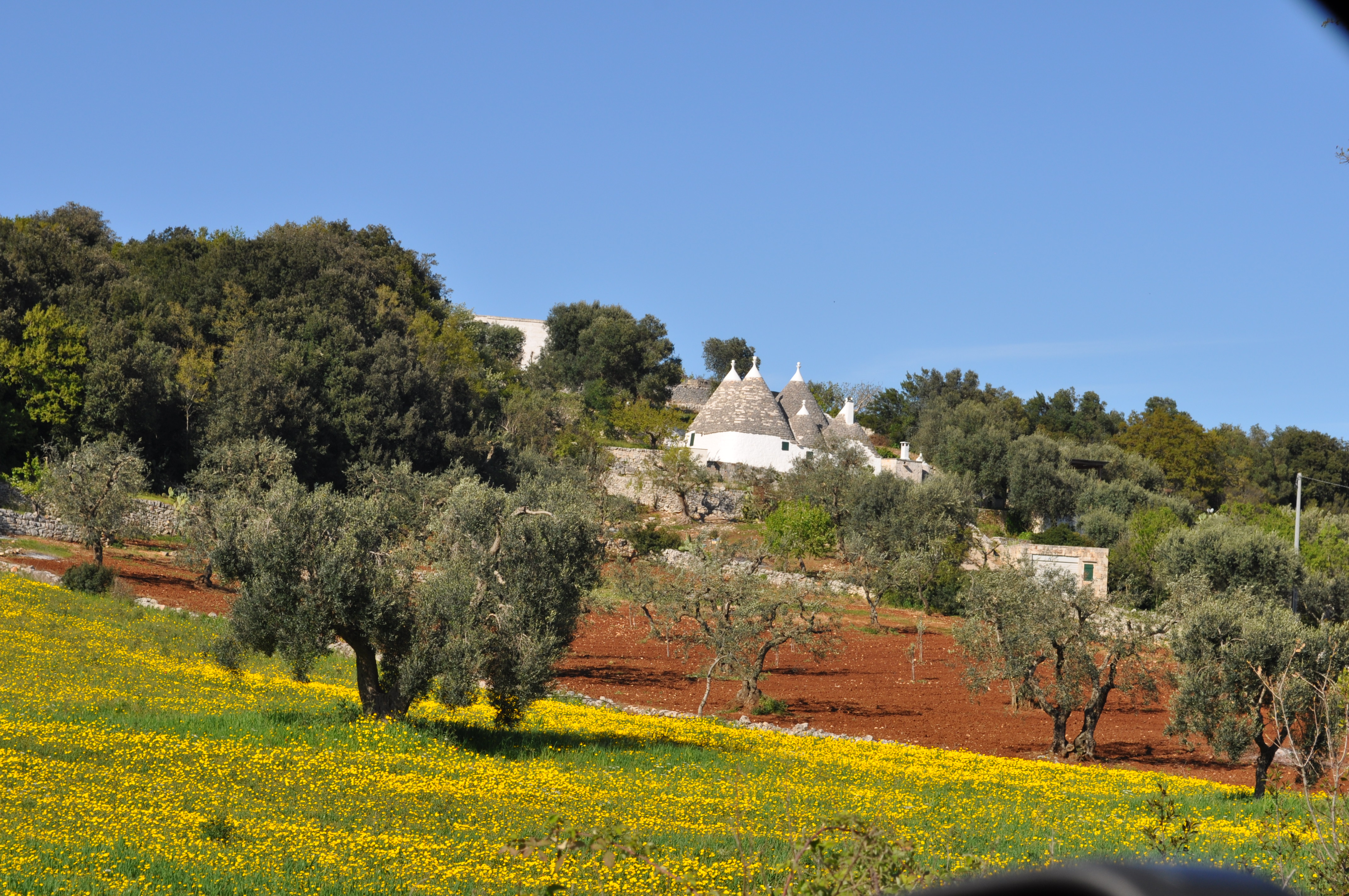 Article Name
The charming Valle d'Itria
Author
Daniela Barutta
This post is also available in: Italian